The L-Tron team had a fantastic time celebrating 2022 with our family members & friends.
As was true for companies everywhere, COVID-19 completely changed our day-to-day operations. Many of our employees began working from home and continue to do so. Many of our interactions with our co-workers have gone virtual, and in-person get togethers have been limited.
Thankfully, as time has passed, life at L-Tron has slowly gotten more and more back to a "new normal." This year, our leadership team wanted to bring all of our staff together, connect with our team's families and celebrate a successful end to 2022.
The Venue: Radio Social
Radio Social is a unique gathering place in Rochester, NY for large and small groups alike. With a full menu for food and drink, an entertaining ambiance, and tons of games, Radio Social draws crowds from all around the area. Known for bowling, Skee-Ball®, foosball, and other yard-style games, there is something for everyone. For those who aren't so inclined to play games, Radio Social always keeps fun music cued up and provides space to relax, grab a drink and catch up with friends.
Around thirty of us – including a mix of L-Tron team members, their families and significant others – gathered at Radio Social for a few hours this January to share food, drinks, games, and laughs. For several of us, it was the very first time meeting one another in person!
The L-Tron end-of-year company party catered to each of our tastes and dietary restrictions, serving an appetizing assortment of food and drink, including pizza, chicken sliders, hummus and more. It was great for the team to connect and be together once again. The sales team got pretty competitive while bowling, and even talked a little bit of shop around OSCR360. The operations team enjoyed the night and were cheering whenever someone had a strike! The marketing team took photos all evening, and ensured the event ran smoothly. Other highlights included sharing stories, posing for pictures (take a peek at our best shots below), and getting to know each other even better.
---
"It was great to see (almost) everyone together. It was nice to be able to chat in person, rather than just through the phone or computer screen. A huge thank you to Trevor for the party and to Julianne for all her work in organizing it!"

Kathy Krager, L-Tron Operations Team
---
"Bowling is such a fun way to get everyone together. You can enjoy doing something, while chatting. I'm so happy I was finally able to meet remote coworkers in person!"

Isabella Susino, L-Tron Marketing Team
---
Check out some pictures from the end-of-year company party: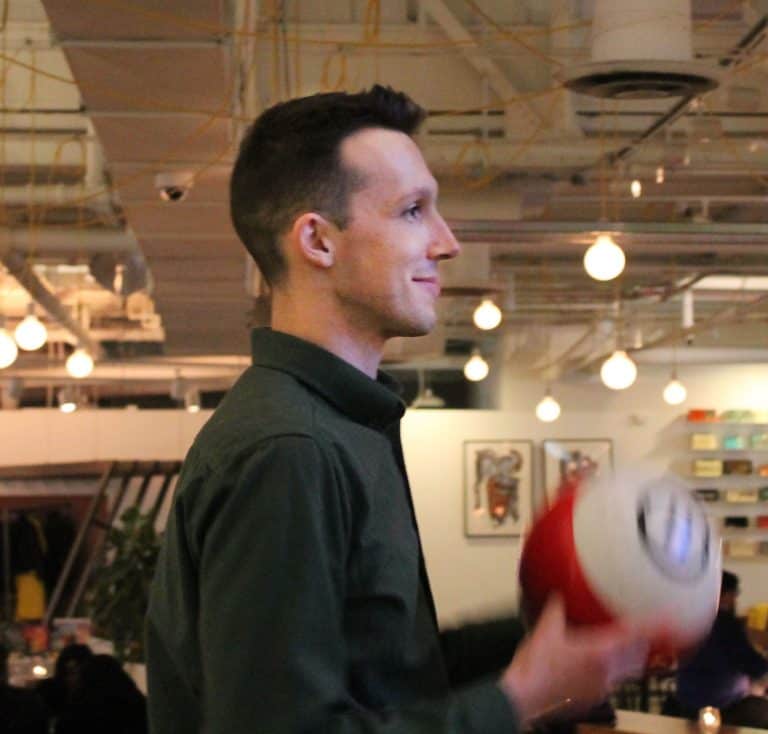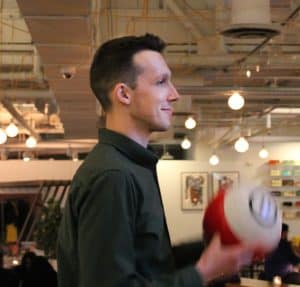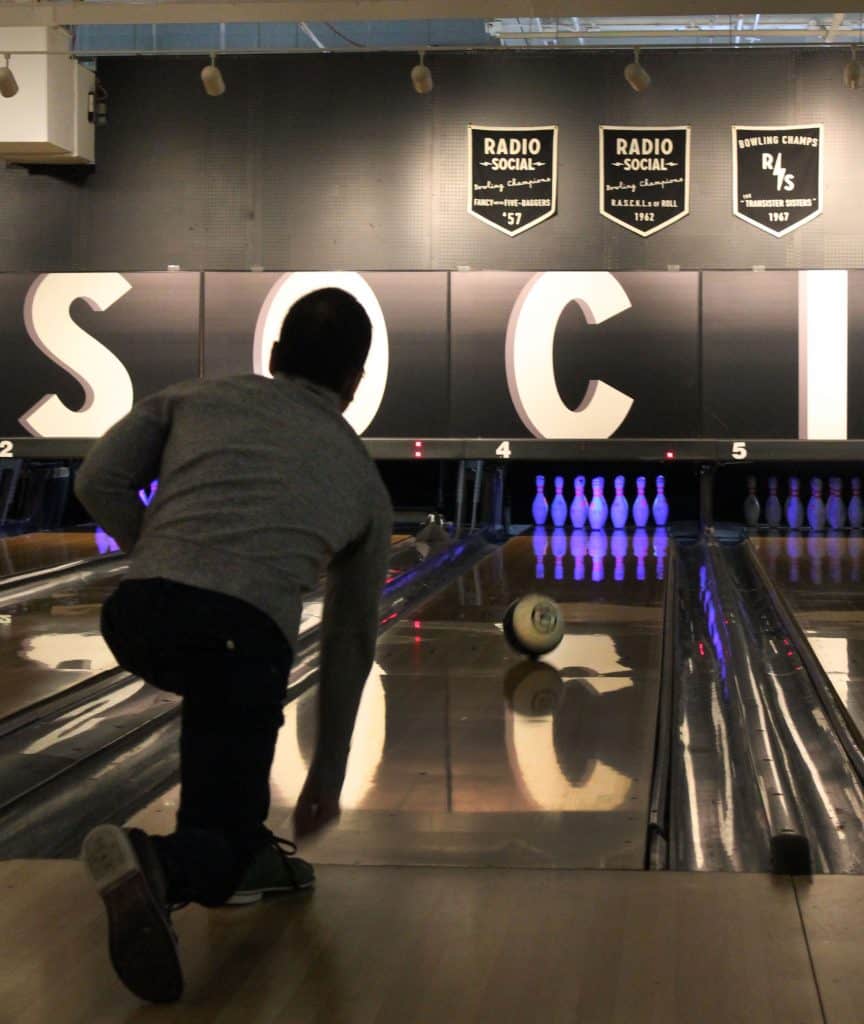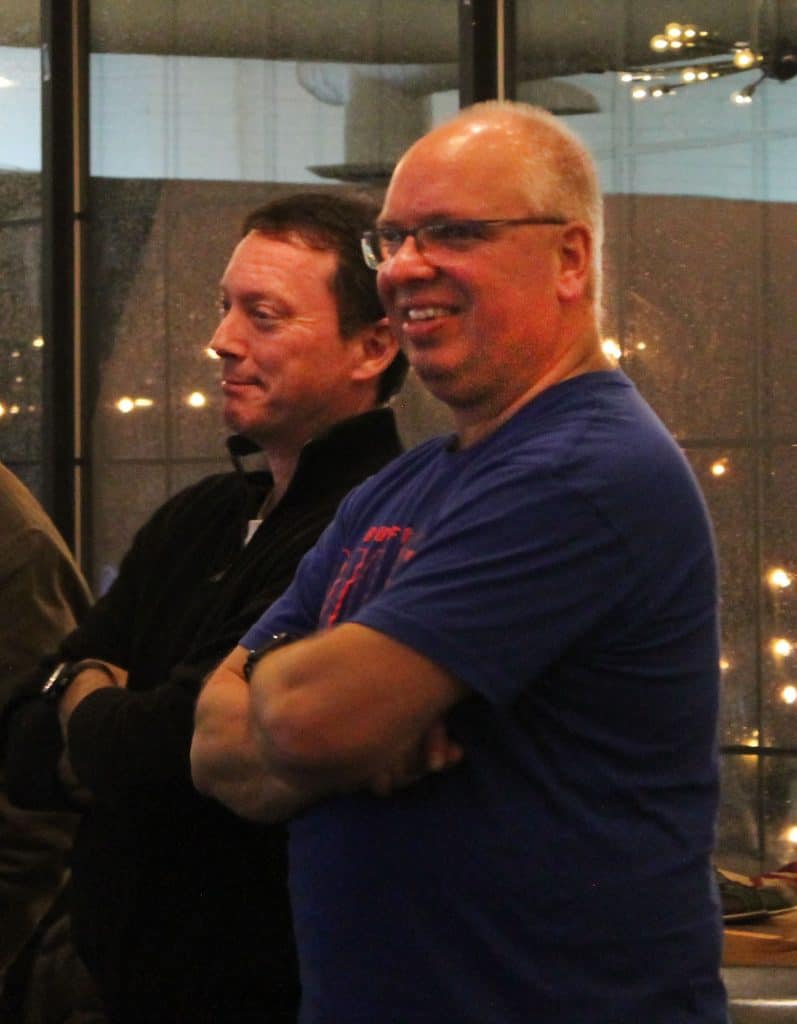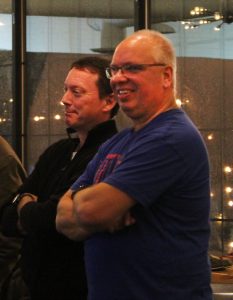 An Employee-Centered Culture
As a company, L-Tron is proud of how we support our customers with top-notch service, 100% quality, and personalized attention. As L-Tron employees, it's great to know that our company cares for us just as much as our customers! Employee well-being is a priority at L-Tron and we feel valued on a regular basis. For instance, L-Tron supports:
A pet-friendly office. Our furry friends are welcome in the office.
Flexible & remote work styles. We can work at home, in the office, or even from across the country.
Regular company performance meetings. We are kept in the loop with all of L-Tron's happenings. Questions and comments are encouraged.
A healthy work life balance. We work "summer hours" throughout the year.
Birthday recognition. We can expect a flood of birthday wishes, complete with funny memes (& free lunch!) on our special day.
Company-wide events. Potluck meals, game days, gift exchanges, and regular "mandatory fun" events make our crew fun to hang with.
Giving back to the community. We choose the causes that matter to us and L-Tron helps us support them.
How does your company support you? What was your end-of-year company party like this year? Share with us on social media @LtronCorp.