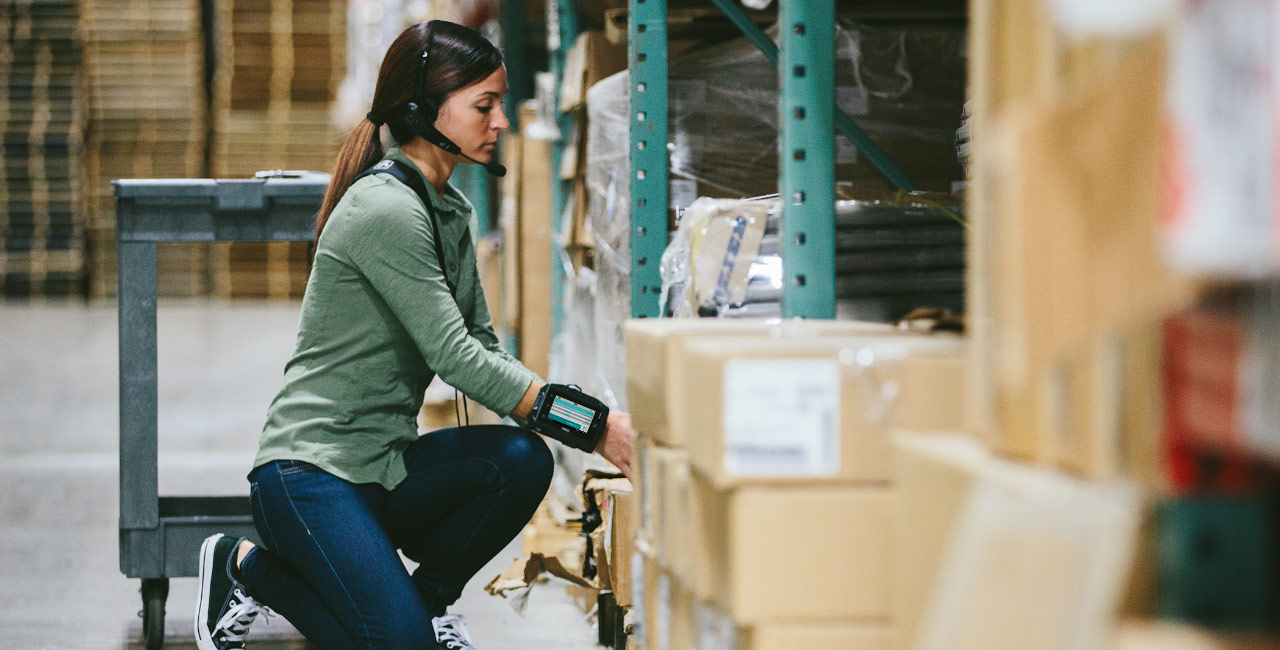 Automate and Streamline Putaway and Replenishment
Connected solutions for a connected warehouse
When you take a look at receiving and sortation, it's pretty easy to see why automation can have a dramatic impact. For this reason, barcoding and/or RFID solutions are more commonplace now than ever before. If your warehouse has decided to optimize something, receiving is most likely it.
Word to the wise.
Putaway and Replenishment:
You may want to skip them in your warehouse upgrade…but don't!
When your shipment arrives, you go through the process of unloading, inspecting and documenting everything that has arrived and everything that is damaged or missing and needs to be replaced. 
Then it's time for putaway.
Did you know that where you place incoming products after receiving matters? A lot? 
Factors to consider include:
·        Are your products stored securely and safely to avoid damaged goods and injury to workers?
·         Do your products require climate control? If so, where is the optimal location for that?
·        What kind of cargo is coming in? Consider size, weight, and height.
·        Are you using all of your available warehousing space to its maximum potential?
·        How much storage availability do you need to have at any given time?
·        Can you easily locate and retrieve products from each designated storage location?
·        Which products come and go from the shelves the most frequently? Are these placed in the most convenient location for both receiving and shipping?
·        How far away is the storage location from the receiving area? How much travel time is required?
·        How far away is the storage location from the packing area? How long will it take to travel from picking to packing?
While this may seem like a daunting number of variables to consider, any warehouse management system worth its salt will track data about all of these factors and help you achieve optimal putaway and replenishment procedures.
Our solutions include mobile computers, printers, scanners, sensors, connected devices, speech-directed technology, remote system management, and cloud storage and analytics. We can do a complete overhaul of your current warehouse processes – or we can start with baby steps to make small, inexpensive changes with large impacts.
Meet your quality goals, have happier customers, and reduce your bottom line. We'd love to talk through it all with you.
Contact us for a no-obligation evaluation of your current environment and solutions to help you improve your connected warehouse and workflow performance.
Featured Putaway & Replenishment Products
This next gen industrial wearable computer brings HANDS-FREE MOBILITY and comfort to your workforce
The WT6000 wearable Android computer sets a new standard for enterprise-class wearability. It's lighter and smaller than other wearables. The WT6000 fits on any size arm, for every worker. Its rugged design delivers maximum uptime.
The result? 
Maximum comfort
Maximum durability
Maximum workforce productivity.
Improve productivity AND MOBILITY in your operations with the RS6000 rugged Bluetooth ring scanner
When you pair your Zebra wearable or handheld mobile computers with Zebra's RS6000 Bluetooth ring scanner, you give your workers the superior technology they need to take productivity to the next level.  Increase worker productivity by up to 50%, and decrease errors by up to 39%.  This scanner is built to deliver great results in the warehouse and manufacturing plant — inside, on the loading dock or managing inventory levels.
Put desktop applications at the fingertips of your vehicle operator
With the VC80 Series, you can give operators mobile access to desktop applications they need in material handling vehicles to complete tasks quickly and more accurately. 
Full Windows or Android support is provided in a rugged design built for your toughest indoor and outdoor environments. Use the VC80 in your warehouse, and distribution centers, airports, seaports, railway yards and more. Keep workers connected to your data and business applications with fast wireless connections. With its small design and flexible mounting options, the VC80 is easy to install on forklifts, clamp trucks, yard mules, cranes and more. 
[Featured Content] Infographic - eCommerce Demand & Warehouse Changes
Click image below to view Infographic.
[Featured Video]: RS6000 & Worker Productivity