Meet the CK65 Mobile Computer
Future Proofing Your Warehouse is Now with Promo Pricing
The Honeywell CK65 handheld computing device is a powerful, rugged mobile computer that replaces the CK75, CK3X and CK3R models. Make the transition from Windows® to Android™ seamless and secure with minimal disruptions using the CK65 scan gun, built on Honeywell's Mobility Edge™ Platform & Android Operating System. More than 10 million legacy Windows devices are in warehouses and distribution centers across the country that need to transition to Android. An upgrade strategy is important to ensure there are no security or productivity lapses.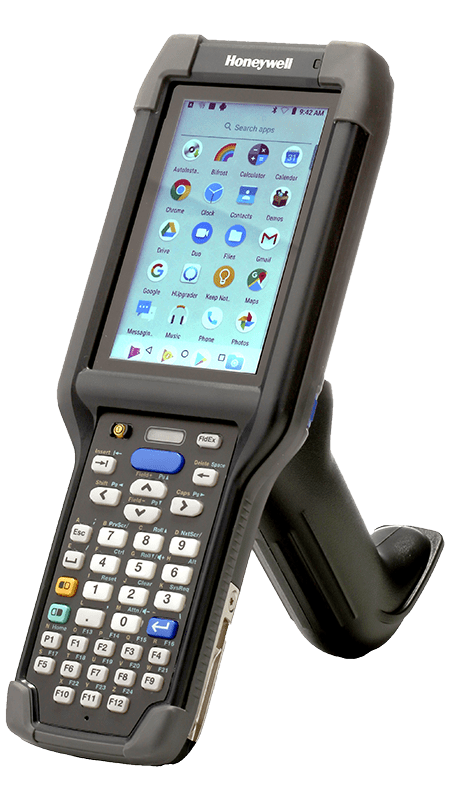 Secure Your Devices with Android™ & Mobility Edge™
Why the Honeywell CK65 Mobile Computer?
The CK65 mobile computing device is a powerful, rugged handheld computer than replaces Honeywell's CK75, CK3X and CK3R models. This mobile computer runs on the Android Operating System & Honeywell's Mobility Edge platform. The CK65 offers support through Android R and has advanced security features allowing you to operate these devices for years. The CK65 features a rugged design withstanding 8ft drops & everyday use, a larger touch screen, improved imaging capabilities, and large keypads. Make a seamless transition from your Windows EOL devices to the Honeywell CK65 mobile computer. Future-proofing in your warehouse, distribution center is now.
Built for Use in Any Area of your DC
The Honeywell CK65 Mobile Computer
With the longest supported device lifecycle available, Honeywell's rugged handheld mobile computer is no match for it's competitors. It is one of the most popular devices in the industry for it's ease of use, it is built on a unified and secure platform (Mobility Edge), will maximize your team's productivity, and minimize support costs and total cost of ownership. Future proofing your warehouse starts now with the CK65.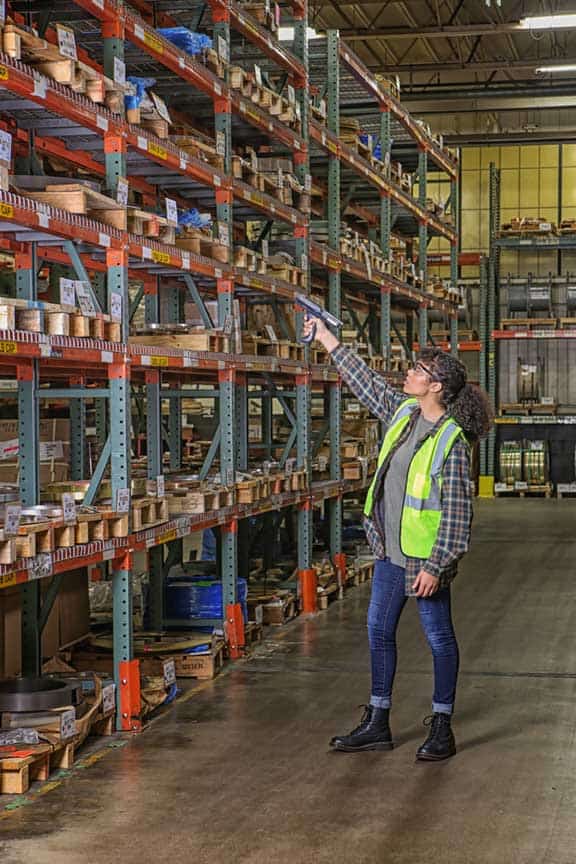 Increase Your Profitability
[Blog] Introducing the CK65 Mobile Computer: Built to Future Proof Your Warehouse Now
What does the future of your warehouse distribution center look like? How do you make sure your mobile computers will last and remain secure as long as possible? Uncover how the CK65 benefits Upper Management, Warehouse Managers, your IT Team and your team on the floor.
CLICK TO READ BLOG >
[Press Release] Future Proof Your Warehouse Now by Making the Move to Honeywell's CK65 Mobile Computer
The time to future proof is now. Learn the features and benefits of this mobile computer to enhance productivity on your Warehouse floor.
CLICK TO READ PRESS RELEASE >
[Blog] Is your Warehouse Making the Move to Android? Meet Honeywell's Mobility Edge Platform
More than 10 million legacy Windows Mobile end of life devices remain unprotected in today's warehouses. Why is running an old OS a bad idea? Meet your proactive alternative, the CK65 running on Android and Honeywell's Mobility Edge.
CLICK TO READ BLOG >
Your Success is Our Purpose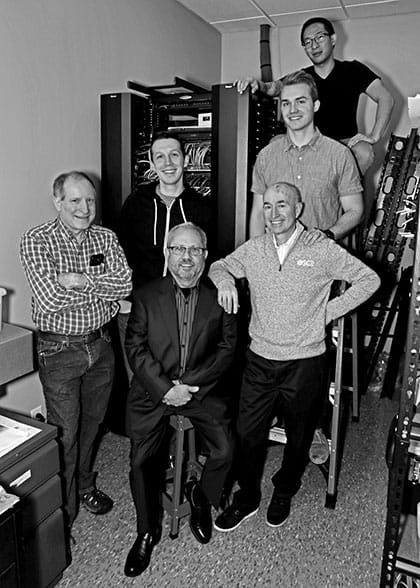 With over 40 years of experience in Warehousing, think of our team as a part of your team. We have engineers and highly technical subject matter experts who work side by side with you every step of the way, through the entire lifecycle of your solution. 
We know the 'ins and outs' of old devices, how they operate, and what the downfalls are. We work to understand your workflows and uncover opportunities for improvement. We work with you to select, deploy, and support your new solution & make the move to Android. We help you determine the correct hardware, what software features you need, and what services you need. You can expect quality, integrity and excellence, backed by our Quality Policy and ISO 9001:2015 Certification. Our Engineers are available for support whenever you need it. We invest in your success. 
Together with our clients, we've implemented many successful deployments across the country in warehouse & distribution centers of all sizes. Click to Meet Your Team.
"Your Success is Our Purpose."
L-Tron is one of a very select few Premier Partners with Honeywell. We have partnered with Honeywell for over 30 years and have earned the Premier Partnership Level. What does this mean for you? At the Premier Level, we are able to pass on the best pricing to you. We also have access to the highest level of immediate technical support so we are able to get you answers when you need them. Contact us for details.
Honeywell is a name trusted and recognized across the globe. We carefully choose to partner with the most trusted manufacturers to better serve you.
Fill out the contact form below, and Julianne will respond within 1-2 hours on the same business day.
For immediate assistance, please call Juli at 800-830-9523 x115 or email info@L-Tron.com
UPDATE: There is extremely limited product availability.
 Fill out the contact form below or call Juli at 800-830-9523 x115 for details.