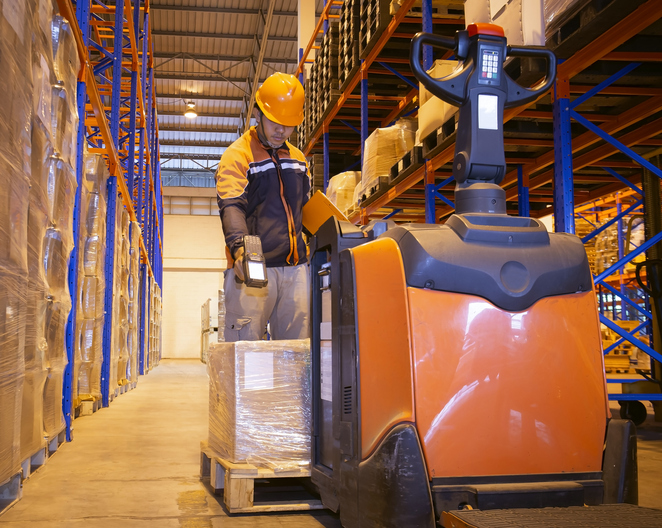 When Windows® Mobile went EOL this past January, over 10 million – yes, MILLION – legacy mobile computers were left unsupported and vulnerable to threats.
And that's just one shocking number. Here are a few more to chew on.
81.5 minutes = The average productivity loss from battery failures during a work shift. (VDC Research, Total Cost of Ownership Models for Line of Business Mobile Solutions) In a warehouse running 3 shifts per day, these numbers amount to almost 1,500 HOURS of productivity lost in a year.
With an average of approximately 134 mis-picks per week, the average company is losing $201,000 per year. (Why DC's Need Automation, Whitepaper)
These numbers speak for themselves, but here are three specific reasons that running an old & unsupported Operating System on your mobile computers is never a good idea for businesses.
Now is the time to make a change – there are limited-time discounts available on the CK65. Take advantage of these discounts before they disappear on December 31st.
3 Reasons Why Running an Old OS on Your Mobile Computers is a Bad Idea
1. Security
Old OS versions are left vulnerable to hackers who expertly find and exploit your weaknesses. When an OS goes "EOL" (end-of-life), such as Windows Embedded CE 6.0 and Windows Embedded CE 6.5 did in 2020, security updates (that keep you protected) ended as well.
2. Software
It is important to make sure your applications are compatible with your operating system. Legacy OS means legacy applications – and don't we all want the new and improved applications to stay ahead of the curve?
3. Compliance
Best practices matter to your clients – and operating a current OS is definitely a best practice. Maintain your compliance and avoid being liable for security risks by keeping your OS up to date.
Your Proactive Alternative – Meet Honeywell's Mobility Edge ™ Platform and Android ™ Operating System
Honeywell's Mobility Edge Platform ™, which runs on the CK65 Mobile Computer, has the longest supported device lifecycle in the industry, with Android R/11 updates through 2028.
Meet Mobility Edge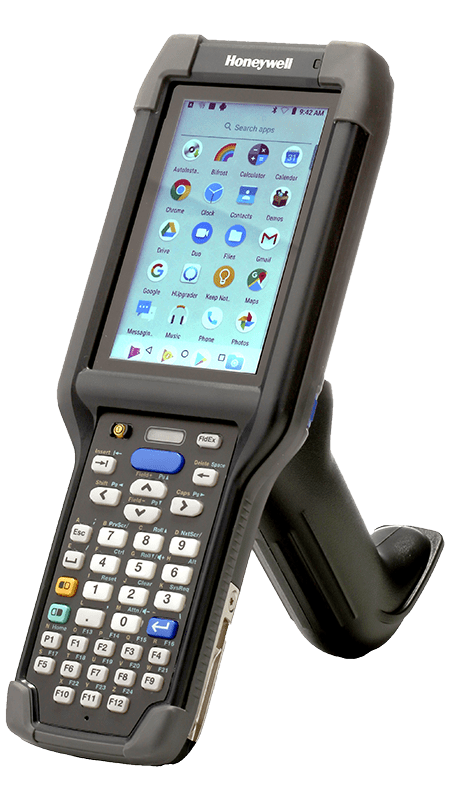 Mobility Edge provides a unified platform for mobile computing. What does this mean for you? Devices built on a unified hardware and software platform, like the CK65, cost less and are easier to deploy and manage. Utilizing the Mobility Edge Platform, IT support costs associated with application development, certification and support are minimal. Update your entire handheld device fleet at one time and solely focus on updating one set of applications. Reduce time spent on maintaining and updating multiple platforms or individual units.
Continual Security Updates
Keep your mobile computers secure with supported Android updates. With the CK65, Android releases are supported through Android R (11) and security updates are available through 2028. In addition, your CK65 devices remain up-to-date over multi-year deployments with guaranteed security updates every 90 days for at least 5 years. Future-proof your investment by extending your device lifecycle with the CK65 mobile computer.
Lock Down Devices
Lock down web access for users as needed. You have full control over what web access your warehouse employees have on their CK65 handheld device.
---
So, what does this mean for your warehouse? Being on an updated OS translates directly to savings and increased ROI. Reduce IT support costs and extend the lifecycle of your mobile computers by operating on a secure OS.
Concerned about the transition to a new OS? L-Tron's team of engineers makes it easy. Our engineers have walked in your shoes, and will work side-by-side with your team to determine your needs. We ask you the right questions and will build a strategy for the implementation of your new CK65 mobile computers & operating system. You can expect integrity, quality, and excellent service backed by our ISO 9001:2015 Certification. Our Engineers are here to help when you need it. Click here to meet your L-Tron team.
Think about it this way: Update your Windows mobile EOL mobile computers today and then you don't have to give this blog another thought for almost an entire decade!
(Bonus – there are limited time discounts available on the CK65  that you can take advantage of now through December 31st 2020)