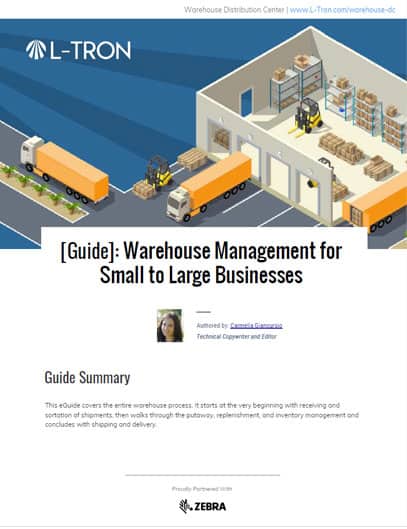 Your Guide to Warehouse Management for Small to Large Businesses
Minor Changes, HUGE Impact
By Carmella Giancursio
Learn how implementing automation in small ways will make a large impact in your warehouse. This eGuide covers the entire warehouse process. It starts at the beginning with receiving and sortation of shipments, then walks through putaway, replenishment, and inventory management, and concludes with shipping and delivery.
Why do I want this guide?
As a Warehouse or Operations Manager or business owner, you may feel uncomfortable with automating your warehouse, and see immediate dollar signs with a time-consuming overhaul.
The guide to Warehouse Management for small to large businesses will show you how you can start small, and make a big ROI impact in your warehouse through automation. You don't need to make all of your automation changes at once.
Start seeing measurable results where you need it most.
TOPICS COVERED
---
Fill out the form below to download the guide to Warehouse Management for Small to Large Businesses: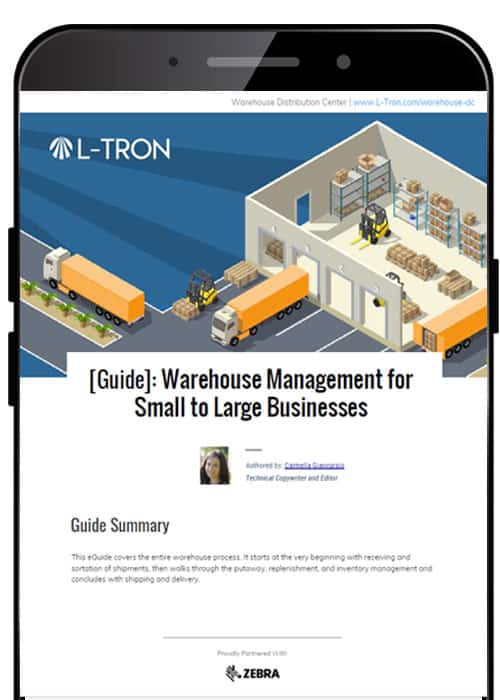 * The Guide to Warehouse Management for Small to Large Businesses is available in PDF
Once you fill out the form, you'll receive a download link right away.
Just follow these steps:
1. Fill out the form to download
2. You will receive a download link to download the guide via email
3. You can open the PDF directly on your PC, tablet or cell phone