What are the best Wi-Fi Routers & In-Car Communication Devices for Law Enforcement? 
In today's digital world, uninterrupted communication is essential – and even more so within the public safety community. When it comes to first response, every situation has the potential to be critical. To this end, manufacturers have developed Wi-Fi routers and gateways specifically for emergency vehicle and squad car environments. These devices are small, rugged, and ready to be connected to essentially any communications network, leaving the lines of communication open all the time, even when public communication systems are failing.  
Why does my agency need an in-vehicle gateway or router?  
Unless you work in an IT-related field, you probably don't even think twice about your internet connection. In fact, most of us take a strong connection for granted…that is, until it's gone.  A Wi-Fi router fits compactly into the trunk of a patrol vehicle, is constructed of durable metal to withstand harsh environmental conditions, and maintains your connection. Depending on the router you use, you may be able to switch SIM cards to maintain connectivity in rural areas.  
Within a law enforcement agency, a router has numerous benefits for both the IT department and patrol officers, and contributes to a strong partnership among members of both divisions.  
Benefits for IT  
IT isn't always the most glamorous job. We understand that an IT Department may consist of a one-man operation holed up in the coat closet, or your agency might not even have its own dedicated IT team. But regardless of what IT looks like for your agency, quality Wi-Fi routers for law enforcement are essential. That gateway or router will support the following:
Maintaining dedicated and reliable communication.  
Completing a wide variety of tasks in the event of a crisis, such as connecting to headquarters, hooking up to mobile command, communicating with field stations, accessing dispatchers, viewing surveillance cameras footage, streaming drone footage, and more.  
Easy setup and integration with your existing programs. Let's face it; reliable devices make life easier on everyone. Prior to purchase, be sure your Wi-Fi routers are coming from a reputable company that will stand by their product and provide lifetime support.  Look for a vendor that is not going to continually push you into upgrades, updates, and other services that you don't necessarily need. Ask questions on the lifecycle and durability of the device.  
Providing cost savings. You need a router that is high-quality, with a long lifecycle, at a low price-point. A reliable device that will keep all the other technology you invested in up and running no matter what the outside circumstances may be. Your return on investment, in both tangible costs and in immeasurable costs (like safety and security), will absolutely be worth it.    
Customization. As an IT Person, you may want to run custom software programs to enhance the features of the router – specific to your department's needs. 
Benefits for Frontline Officers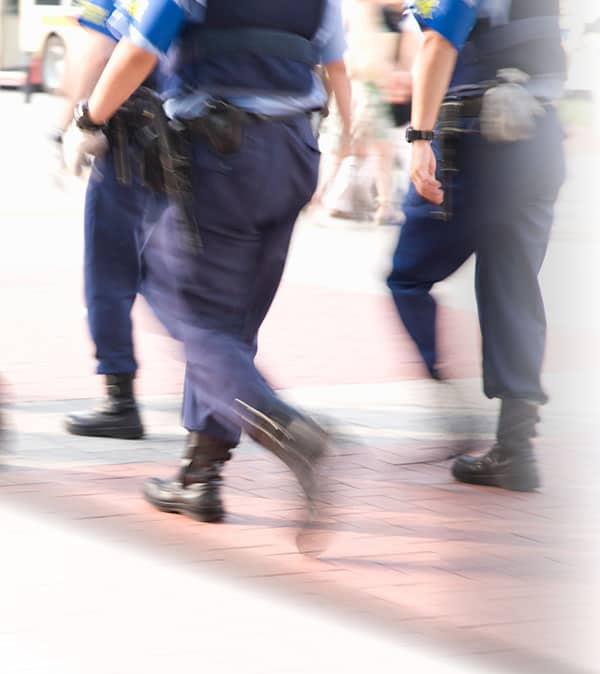 On the patrol officer side of things, it is just as critical to have reliable wi-fi routers for Law Enforcement to…  
Maintain connectivity. The ability to communicate is invaluable, and even a matter of life and death at times. In your patrol car, a Wi-Fi router ensures that technology will stay connected, and programs like eCitation software, license plate recognition, and criminal databases function without fail.  
Perform well, no matter the conditions. You don't want technology in your car that is fragile or delicate. A rugged router, like the ICR-3241, will continuously provide the connectivity you need despite all kinds of mistreatment and harsh conditions.  
Stay safe and keep others safe. A router acts as a lifeline to all of your IT. Get the data you need, when you need it, connect quickly with other officers and agencies, and perform your job to the best of your ability using all of your available resources.   
Better serve and protect the community. When your devices are connected and you have reliable communication, you are able to spend more time focused on policing, protecting and serving the people. 
What are the best Wi-fi Routers and Gateways for Law Enforcement?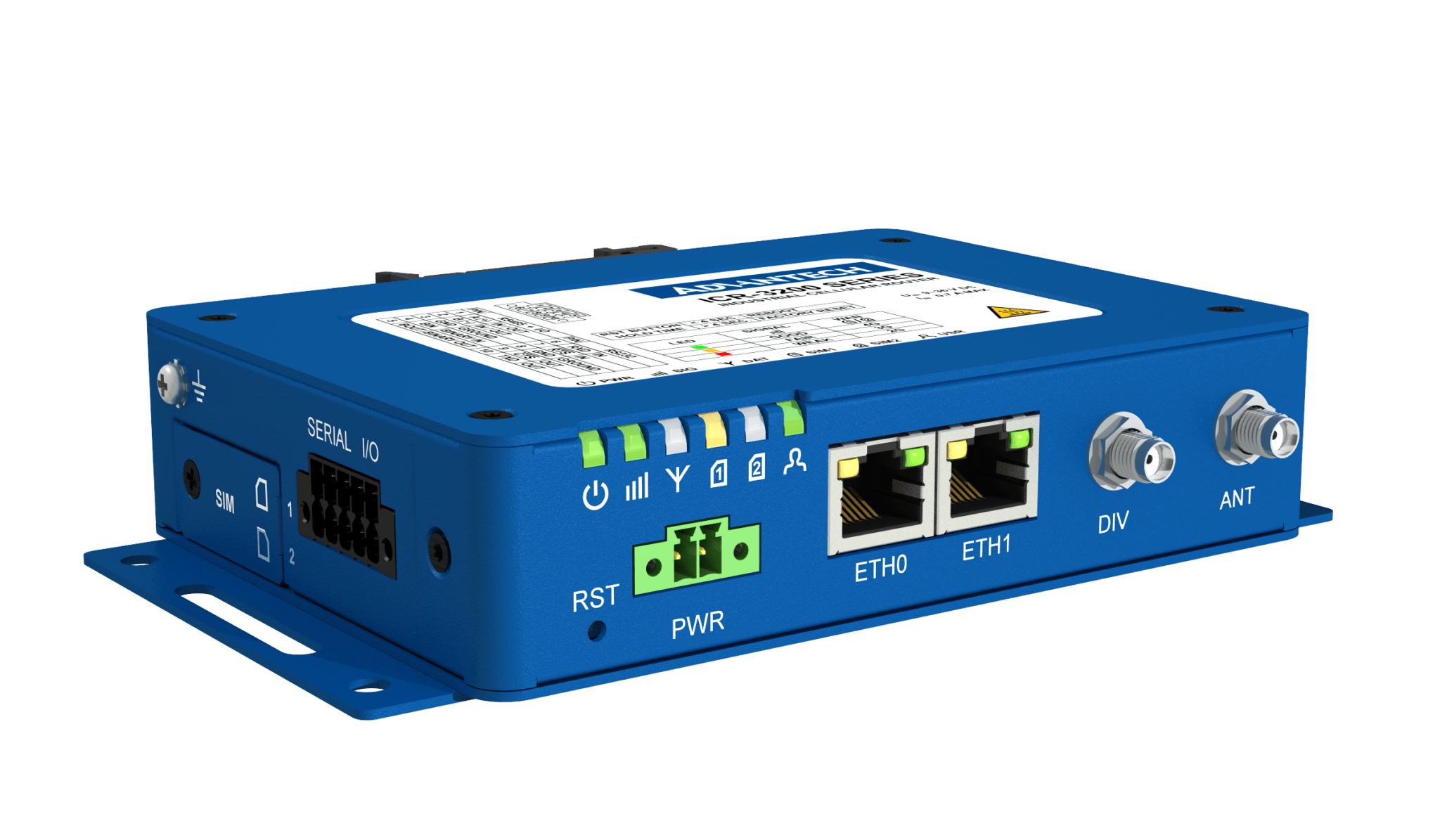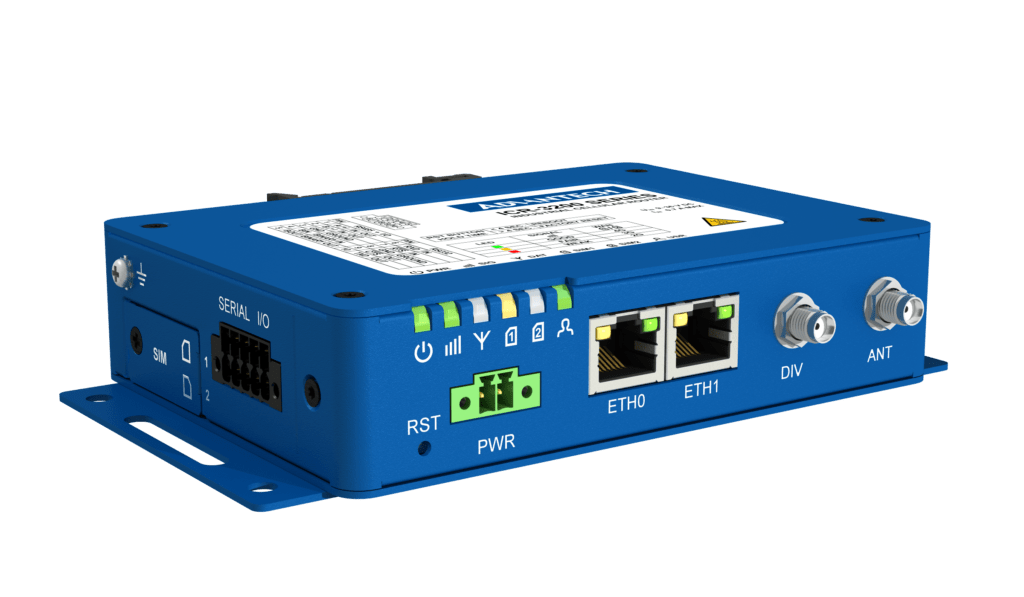 Without question, our top pick is  the ICR-3241. Here are a number of reasons why:  
Quality. We have a longstanding relationship with our premier partners, and for a very good reason. Advantech specializes in "rugged" devices, meaning their products are highly dependable even in the toughest environmental conditions, such as the heavy vibration and high speed within a squad car. Whether your agency is located in the freezing, snowy tundra or in the hot, dry desert, the ICR-3241 can handle it. 
Price Point. Offered at a savings of hundreds of dollars (per router) less than the competitors, there's not much else to say. Without sacrificing quality or performance in the least, the huge savings speak for themselves. 
FirstNet™ Ready and Dual SIM capability. FirstNet is a nationwide communications network dedicated solely to emergency responders. Using Band 14, FirstNet provides the best network connectivity possible, far greater than any consumer coverage. It's always on and always ready, but only works with equipment, such as the ICR-3241, that has been approved for Band 14. In addition, the ICR-3241 has Dual SIM capability, allowing connections to additional networks in areas with little to no service. Dual SIM is just one more layer of insurance that there will always be a network connection readily available. Learn more in our blog, What is FirstNet?
Support. Advantech products are designed with a long product lifecycle, so there is no need to worry about long-term availability or frequent product updates and changes. Your router will last just as long as your squad car. In addition, working with L-Tron means that we'll be there to support you through set up and the entire life of your router, whether or not you have an IT team at your disposal. We'll make sure you get your systems up and running – and that they keep running smoothly. L-Tron has collaborated with law enforcement agencies for over 20 years. We have deep product knowledge and understand your pain points. We know you work in critical situations and need support you can rely on when you are out in the field or on the side of the road. When you call in to L-Tron you always speak to a real person. We hear your voice and we'll always be here to help.