In-Vehicle Routers for Public Safety & Law Enforcement: The ICR-3241 vs Sierra Wireless AirLink Gateway
Effective and reliable communication is essential to Law Enforcement & Public Safety Officers. Without it, first responders would be in danger of experiencing slower response times, making uninformed decisions, subjecting themselves to unnecessary risks, and even losing lives. Fortunately, in today's day in age, we have better communication systems and more communication capabilities than ever before. However, this also means that there are a lot of tech options. How can you be sure you're outfitting your department with the "right" technology?
When it comes to a wireless gateway router for your emergency response vehicle, the decision may come down to Advantech's ICR-3241 vs the Sierra Wireless AirLink® Gateway. Below we will outline the similarities (and differences) between the two devices.
Network Compatibility
When it comes to emergency response, agencies today are looking for routers that are compatible with a private first responder networks. This ensures that lines of communication amongst first responders remain accessible at all times, even when public communication lines fail.
Additionally, both devices support 3G and multi-carrier LTE. Specifically, the ICR-3241 offers Verizon, AT&T, T-Mobile, and Canadian carrier support, while the Sierra Wireless Airlink Gateway (the MP70) only supports Verizon and AT&T.
Device Management
The ICR-3241 includes Advantech WebAccess/DMP. This consists of centralized configuration and change management, license-free enterprise routing and security (VPN, firewall, encryption for secure access to the router). With full device access, system administrators can manage their systems, better tweak the software according to their unique needs, and lock out people who have not been granted access. The WebAccess/DMP software is free for two years, which is a huge cost-savings for many departments.
The Sierra Wireless Airlink Gateway ALMS includes cloud-based configuration and software updates. System administrators can access a dashboard that includes information such as signal strength and location. Their ALMS software is included for one year with an MP70 purchase.
Hardware
| | | |
| --- | --- | --- |
| | Advantech ICR-3241 Gateway Router | Sierra Wireless Airlink Gateway (MP70) |
| Ethernet | 2 (10/100) | 4 (GigE) |
| Serial | 232/485 | (1) 232 |
| I/O | 1 DIO | 5 pin I/O |
| Wi-Fi | AC | AC |
| GPS | GPS/GNSS | GNSS with inertial navigation |
| Sim Slots | 2 | 2 |
Durability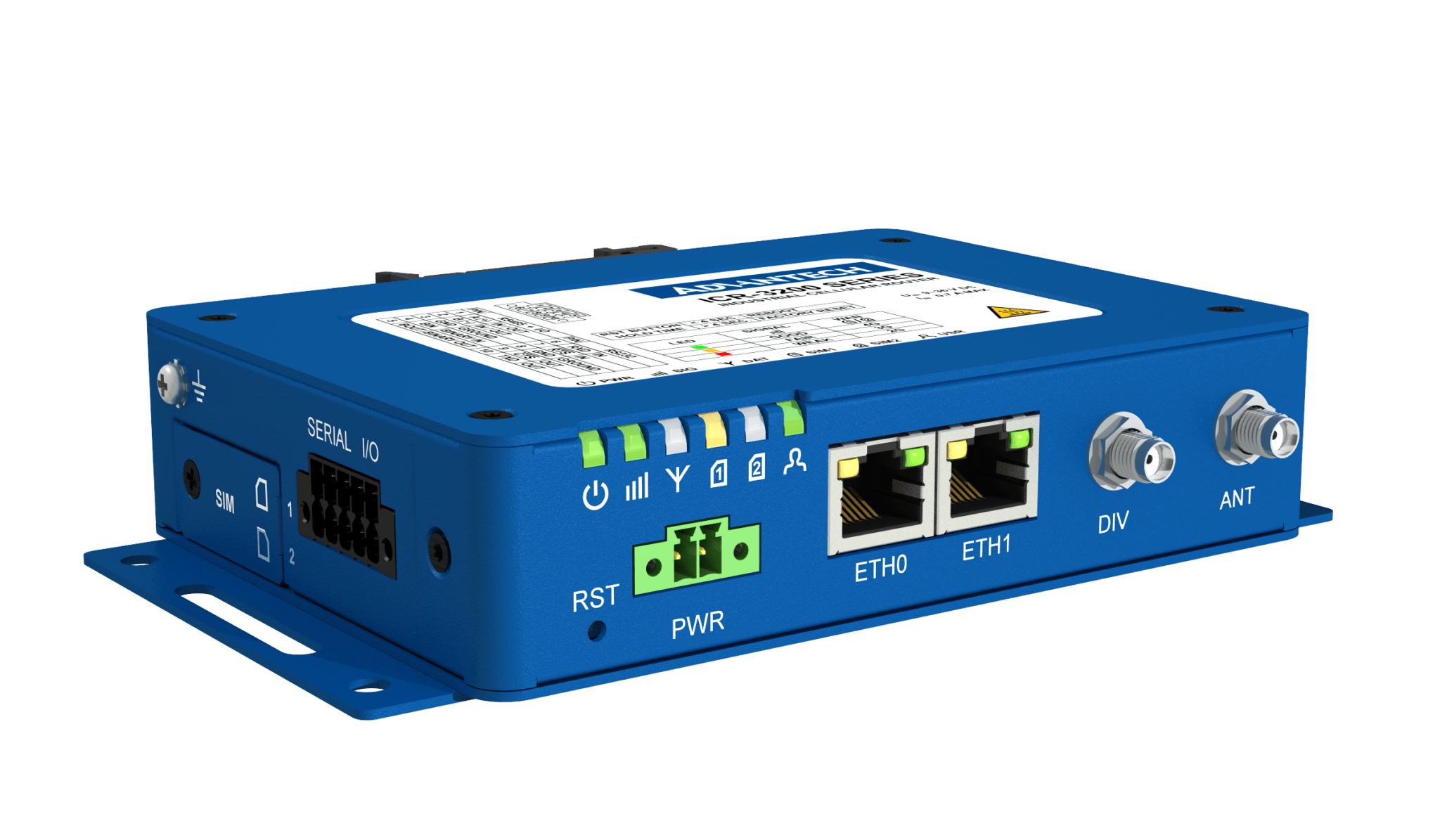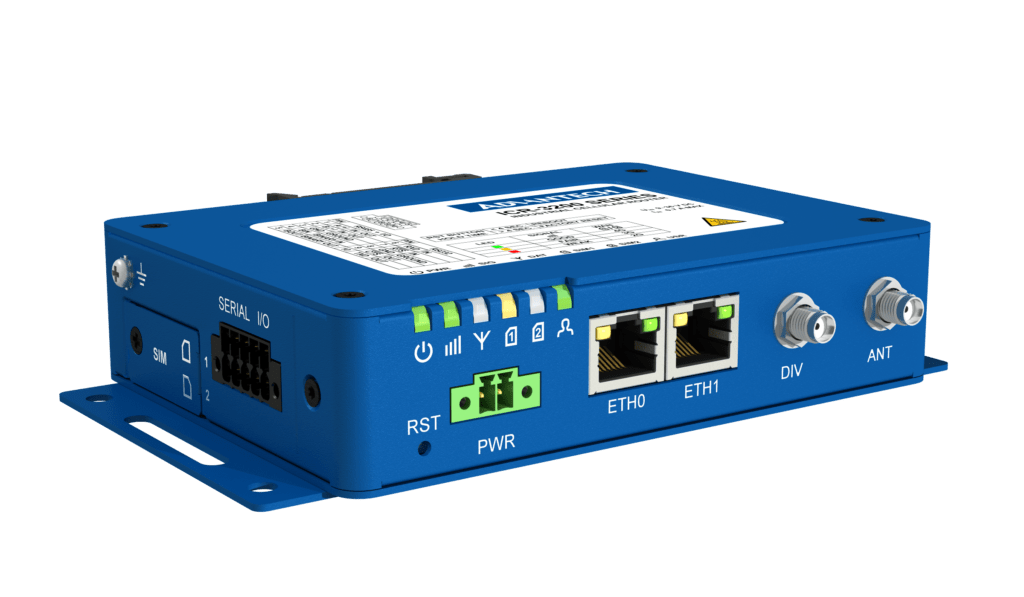 Both the ICR-3241 and the MP70 are built to withstand the harshest conditions. The ultra-rugged designs meet military standards, meaning that the devices withstand shock, vibration, humidity, heat, cold, gunfire shock, humidity, and more. The routers perform exceptionally in both extreme heat and cold, with a temperature range of -40° to 167° F. They are built to withstand the conditions of your patrol car.
Company Background
L-Tron & Advantech have partnered together for over 20 years. Advantech is the number one provider of industrial PCs worldwide. By working with a trusted manufacturer, L-Tron can provide you with the most rugged and cost-effective equipment to meet your department's needs. With almost 40 years of experience and a reputation of excellence globally, Advantech computing products are known to be reliable and of the highest quality.  Technology will change, but your department won't be left behind. L-Tron has your back through the lifecycle of your router – from purchasing, installation, implementation, and beyond.
Sierra Wireless was founded in 1997 and is known for launching the first embedded cellular module. The company has over 2 decades of experience in the wireless technology field.
Price and Value
The ICR-3241 list price is $589-$639 versus the Sierra Wireless Airlink Gateway, starting at $899.
Advantech's routers are extremely cost-competitive with an open development platform and attractive total cost of ownership (no up-charge for warranty or additional costs for tech support).
Included with the ICR-3241 is the L-Tron team's tech support. After working with & for Law Enforcement over the past 20 years, we understand your pain points and are here to help.