What is a reunification plan?
Anytime a school district experiences an unexpected emergency situation, where students are evacuated from their school building, the aftermath may prove more challenging to navigate than the emergency itself. The district has a responsibility to reunite hundreds of children with their families as safely, orderly, and efficiently as possible.
While not every emergency warrants an evacuation and reunification plan, there are several circumstances that usually do, including:
Active shooter and other violent incidents
Fires and hazmat incidents
Natural disasters
Tensions and emotions tend to be high among everyone involved during an unexpected emergency, including students, school staff, parents, first responders, and the community as a whole. One of the best things to do when facing one of these high-stress situations is to rely on solid, well-thought-out procedures and plans. The key is to have these procedures and plans not only in place ahead of time, but also rehearsed and practiced, long before your district ever needs them.
How can school districts and local law enforcement work together to encourage a sense of calm and well-being during an emergency?
1. Use a Pre-Planned Approach
Showing parents, loved ones, and community members that you have thought ahead and planned out the details goes a long way in ensuring confidence. School administrators and local law enforcement should meet regularly to plan and practice for emergencies. Plans should include how to respond to various types of active emergencies, delegating responsibilities during and post-emergency, when and how to evacuate safely, and your reunification plan.
Create detailed emergency and reunification plans so you're not left scrambling. Include contact information for all parties. Document the interior and exterior layouts of each school building. Thoroughly train first responders using technology like OSCR360, which allows all parties to familiarize themselves with the building, security systems, and other visual details.
Select a safe and accessible reunification site. Consider local churches, community centers, evacuation sites, or other school facilities, while making sure to plan for both the influx of students, staff, and parents, as well as for traffic flow and adequate parking. Prioritize reunification between the youngest students and their families, as well as students with special needs.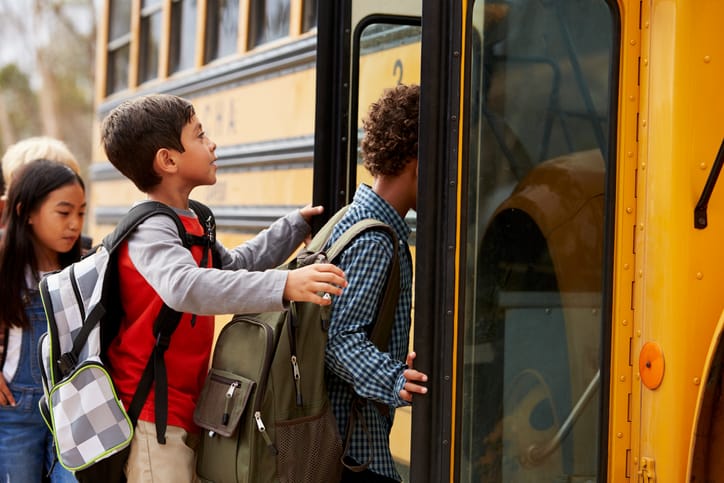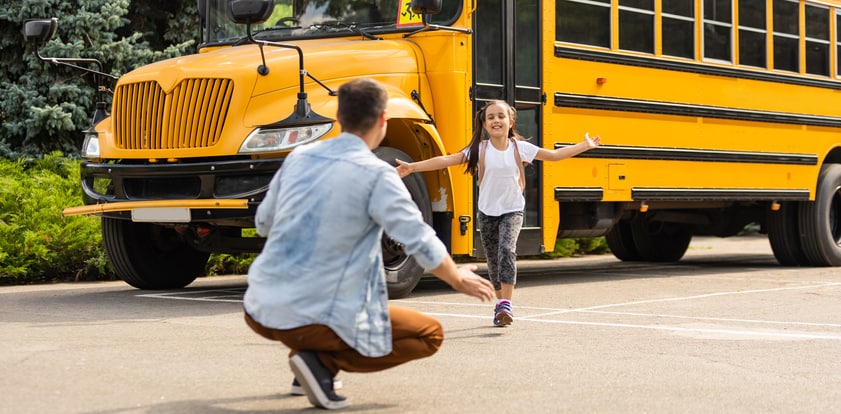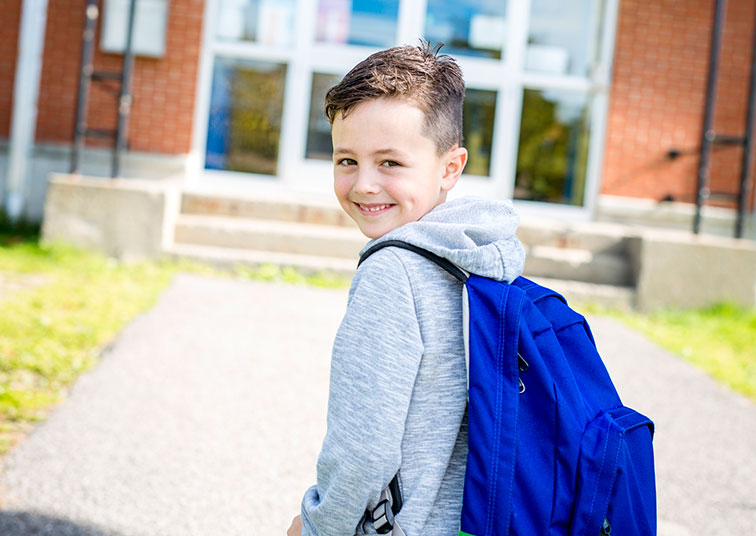 2. Clearly Define Processes and Roles
The more organized your processes are, the easier it will be to implement them when the time comes. Be sure that each police officer, administrator, teacher, and support staff member is well-informed and trained on their individual roles and responsibilities during an emergency situation. Don't overlook instruction on how to remain calm, collected, and professional in the face of an emergency. It can be especially difficult to keep cool when students and family members are acting upset, rude, or angry.
It can be challenging to maintain a chain-of-custody for each student during a high-stress situation. Though most districts have transitioned to electronic records, be sure to also keep accurate and up-to-date hard copies of rosters and organized contact information on hand, just in case.
Carefully consider how your district will notify parents and guardians of the emergency and where they can pick up their children. Let them know that they will need to show proper ID upon pickup and be sure to have security measures in place at the reunification site.
3. A Well-Organized Reunification Site
The site you choose should accommodate designated spaces for family members, students, law enforcement, first aid, mental health services and media. When determining the layout, keep privacy in mind and keep each designated area as separate as possible. If nothing else, try to keep the check-in/parent waiting areas separate – and not visible – from the student waiting areas. Once eye contact is made between families and children, it will be that much more difficult to keep things calm and orderly.
Have all the supplies ready to go and easily accessible, along with printed copies of the emergency plans. You'll want to include items like: hard copies of emergency contact information and forms, detailed maps of the site, visual signage to post, radios, flashlights, vests, bullhorns, traffic cones, caution tape, paper and pens, office supplies (clipboards, tape, staplers, scissors, etc.), laptops, first aid supplies (bandages, etc.), and extra power supplies (extension cords, batteries, etc.).
4. Don't Neglect Training & Practice
While creating a reunification plan is the first step to preparedness, plenty of practice and training opportunities are equally important. Technology can assist with training, response, and preparation.
Communication tools
Computers, cell phones, radios, and social media are a major asset to any emergency response and reunification plan, provided that electricity, phone, and internet connections are up and running. From alerting and updating families, to keeping the response team in close contact with one another, cell phones and other communication technology can simplify an otherwise complex and tedious process.
Emergency management tools
OSCR360 is an emergency preparedness tool that is used to document, organize and present emergency plans, school campus layouts, and reunification sites. Use OSCR's 360-degree walkthrough feature to virtually tour each site with Law Enforcement Officers, teachers, and other community stakeholders. Present your completed reunification plan within the OSCR360 software. Show teachers and administrators exactly where to go and what to do at the reunification site. Access these plans on-demand, as often as you'd like, and at your convenience, rather than setting up on-site visits and training sessions that can disrupt the school day. Empower Law Enforcement officers with the tactical advantage for efficient and effective emergency response, when it is needed.
There is no time like the present to begin preparing your district with the tools, plans, and resources to facilitate a smooth and efficient response, should the unexpected occur. Check out a few of our additional resources for emergency pre-planning: