This week, we had the opportunity to touch base with Captain Jason Kraft from the Ward County Sheriff's Department in North Dakota to hear how they are using their OSCR360 system.
Besides dealing with the frigid, subzero temperatures of Northern North Dakota this time of year, Captain Kraft stays busy overseeing the Civil Process Division, Patrol Division, and Investigations Division of the Sheriff's Office. Headquartered in Minot, ND, the Ward County Sheriff's Department currently employs 34 sworn deputies, operates various task forces and teams within the county, and patrols an area covering approximately 2,000 square miles.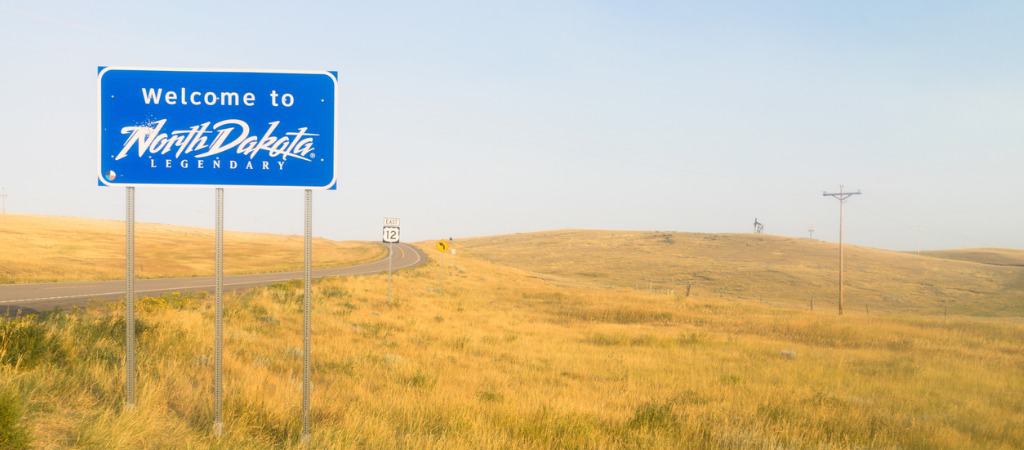 Up and Running from Day One
About two years ago, Captain Kraft began shopping for a crime scene system. He was looking for something that was simple, clear, and easy-to-use. He wanted something that would capture a 360-degree image and integrate close-up photos into a criminal case. The right fit came along when he found OSCR360, which had all the features he had hoped for and was fast and user-friendly. In fact, Kraft discovered that from the day one, his investigators were able to use OSCR without a problem.
"Ease of use taking the images – It does a lot for you. The training on [OSCR360] was very simple and that was one of the main selling points when we were looking to purchase a system."
OSCR360: A Friend to Command Staff
Now that his agency is using OSCR regularly, Captain Kraft has found the tool to be an invaluable resource. As a supervisor, Kraft isn't always able to make it out to crime scenes in person. Anytime there is a suspicious death or other scene that needs quick overall images, his investigators photograph the scene using OSCR360 and present the case to Captain Kraft back at the office. They have also integrated their close-up photos from criminal cases into the OSCR360 software.
"As a supervisor, it is extremely convenient and helpful to be able to walk through the scene without actually being there. I can pull it up [in OSCR360] and see what they are describing."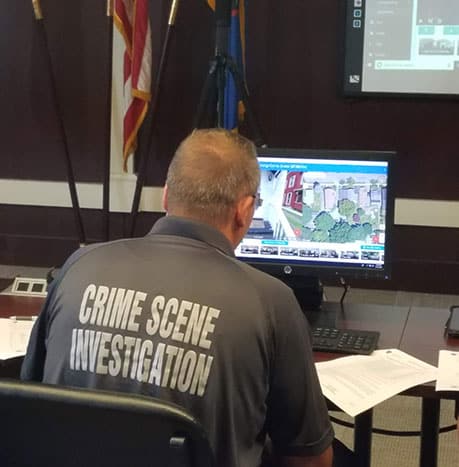 When working alongside the State's Attorney, Captain Kraft and his team have been able to pull up the 360-degree photos to virtually walk through the scene. This has made the scene both easy to explain and easy to understand, since the environment and case details are visually presented to the case's stakeholders.
If only we had OSCR when…
As our conversation came to an end, Captain Kraft mentioned that he has reflected on previous cases that he wished Ward County had owned OSCR360 for. In fact, he can remember searching through still photos, hoping to find what he needed in the stack.
At one crime scene, for example, there was a person who had died of electrocution. The question was raised as to whether the death was accidental or intentional due to some potentially credible suspicions.
At the time, the Captain recalls looking through a stack of traditional photographs and having a really difficult time grasping the big picture. The scene was in a cramped area and the photos did not show depth. It was hard to gain perspective using just the investigators' still images.
"OSCR360 would have been perfect for that scene."
Without OSCR, the investigators had to return to the scene, take more measurements, and do more digging to piece together the facts of the case. Had OSCR360 been an option at the time, everyone would be able to see how each individual photo related to the broader crime scene. Everything would have made a lot more sense.
"It would have been a whole lot easier for everyone here in the office to look at the case [in OSCR] and… just turn around using the 360- image."
The Ward County Sheriff's Office is pleased to have OSCR360 in their investigative toolbox.
---
L-Tron would like to thank Captain Kraft and the entire Ward County Sheriff's Department for providing us with valuable feedback about OSCR360.
---