Industrial environments can be challenging, and when it comes to selecting a PC, these challenges can make the selection process tricky. Consumer PCs offer attractive pricing, but unfortunately, the longevity isn't there. In reality, a consumer PC just doesn't have what it takes to withstand the harsh nature of an industrial environment.
---
Did you Know:

The turnover time for a consumer PC averages every one-to-two years, while an industrial PC remains operational for seven-to-ten years.  
---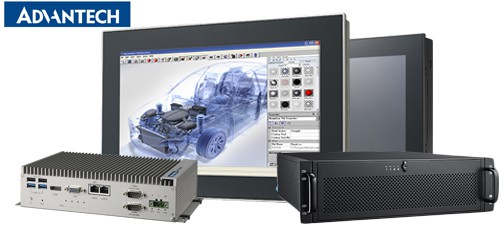 Unlike a consumer PC, a rugged industrial PC is built to withstand the toughest of environments, such as:
Vibrations
Dust
Water
Extreme Temperatures
Other Hazards
How to Choose the Right Industrial PC
There are three main types of industrial PCs, all of which include an integrated touch display. These are: Panel PCs (PPCs), Touch Panel PCs (TPCs), and Industrial Panel PCs (IPPCs). Continue reading below to learn more about each type of industrial PC, but keep in mind that it is probably best to speak with an industrial automation solutions expert prior to purchase to be sure you're getting exactly what you need. 
Panel PCs
PPCs are designed for light industrial applications, with plenty of input/output and expansion options. Choose between a standard screen with resistive touchscreen or a widescreen with multi-touch. Fanless models with screens from 6.5 inches to 21.5 inches are available. PPCs are the most cost-effective type of industrial PC.
Touch Panel PCs
Built for standard industrial applications, TPCs have a slim design with a thin client terminal. TPCs are SCADA-ready, fanless, and offer screen sizes from 5.7 inches to 21.5 inches. Of the three types of industrial PCs, TPCs have the least amount of I/O available.
Industrial Panel PCs
IPPCs are the most robust industrial PCs, and are designed for heavy industrial applications like dairy farms and automotive plants. They're expandable; come with installed I/O cards; have multiple drives, RAIDs and ports; and have PCI/PCIE with available slot expansion. IPPCs are also the most I/O intensive.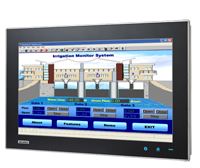 Finding the Right Industrial PC to Suit your Needs
There are several variables that can get in the way of making a simple Industrial PC selection. What if:
Your expansion requirements are larger than a PPC can accommodate?
Your environment has space constraints?
Your are under strict budgetary restrictions?
You're in need of additional processing power, memory or storage?
You have specific I/O or RAID requirements?
Our team at L-Tron has been in the business for over 41 years, partnering with industrial automation clients and manufacturers. First, we will work with your team and explore your questions together. Then, we'll take an in-depth look at your operations to come up with solutions that will work for you. We provide customizable Rackmount, Wall Mount, Desktop and Embedded PC configurations that are infinitely adjustable to your needs. 
Rackmount
14-20 slots
ATXMB or PICMG configurations
2U to 6U options.
RAID with redundancy.
Wall Mount or Desktop
6-8 slots
PICMG 1.0 to 1.3
RAID with redundancy.
Compact Embedded PC
intensive I/O.
Fanless with Flat Panel (FPM)
Integration display available.
Types of Advantech Industrial Computers
---
About L-Tron
In addition to our experienced and knowledgeable team, we're also ISO-9001:2015 Certified. This guarantees our customers with the highest levels of service and quality standards. We're a premier partner with Advantech, so we can secure competitive pricing on industrial automation products. Post-sale, we provide technical support and customer service to further ensure your success – every step of the way. After all, "Your Success is our Purpose!"