Happy New Year!
Here is our 2018 L-Tron year in review:
OSCR360
The OSCR360 solution launched in 2017 and was utilized in the high-profile Rideout trial. In 2018, the 360 degree photography tool, case organizer and presentation software really ramped-up. This year, OSCR traveled to over 200 agencies across the country. Visiting states from Texas to New York and South Carolina, the system is being used everywhere and for everything! Use cases include crime scene investigations, arson investigations, hunting related shootings, active shooter pre-planning and it's even being used to teach criminal justice programs – including at the prestigious Henry C. Lee Institute of Forensic Science (you may remember Dr. Henry Lee from the OJ Simpson trial). In January, OSCR is making return trips to South Carolina, North Carolina, Virginia, Vermont and Pennsylvania.
Click here to see where OSCR has been traveling. Launch of the Magnetic Mount
In May, L-Tron released the brand-new, purpose-built magnetic mount used to secure the 4910LR Driver's License Reader in Officer patrol cars.
The magnetic mount for the 4910LR:
Improves officer safety in rugged environments.
Is easy to install and use.
Saves time and reduces distractions.
Check out the magnetic mount in action – and our magnetic model, Nate.
The Magnetic Mount for the 4910LR DL Reader
Forensic Photography Training Program
In 2018, L-Tron held two refresher forensic photography training days. One held in April and one held in December, the course provided a full day of photography training for investigators and evidence technicians. The December course, and future courses, are accredited and available for IAI and ACTAR continuing education credits. The photography course offers a chance for investigators to refresh their skills and both courses emphasized presenting a true and accurate representation of a scene by escaping manual mode.
M-Team wins the AMA Pinnacle Award
The L-Tron Marketing Team won the 'Best in Print Advertising' award at the 2018 American Marketing Association (AMA) Pinnacle Awards in Rochester, NY on May 17, 2018. The philosophy behind the AMA Pinnacle Award is to honor marketing teams with proven results. L-Tron's "M-Team" was recognized for its print advertising campaign published in Officer.com in the March 2017 Edition of Law Enforcement Product News.
Our CMO Gayle DeRose was a finalist for the Victor Chamber of Commerce Women of Excellence Jikohnsaseh Award, and the Digital Rochester Technology Woman of the Year.
L-Tron was a finalist for several awards in 2018 including the InfoTech WNY BETA Awards 'Best Emerging Tech Company' and 'Best Use of Digital Marketing,' as well as the Digital Rochester GREAT award for 'Best Tech Workplace.'
Customer Appreciation Event & Open House
We're growing! L-Tron spent 2018 in a brand new space. On Thursday November 8th, the L-Tron office opened its doors to clients, the community, friends and family to celebrate their new digs. The Rochester and Victor Chamber of Commerce came together for a ribbon cutting at the office. The night included door prizes, delicious food & drinks, and networking with community members. Longtime premier partner, Honeywell, teamed up with L-Tron on the event and assisted in supporting World Concern. World Concern's mission is to provide clean water and sustainability support to developing nations.
Speaking at the IAI Conference & IAI NY Conference
Director of Forensic Education & retired Monroe County Sheriff's Deputy, Andy McNeill, was invited to speak at the International IAI Conference in San Antonio, TX, and the NY regional IAI Conference, held in Hauppauge, NY. At both conferences, Andy spoke about the basics of forensic photography, introduced conference attendees to OSCR360, and walked the audience through a real homicide. He spoke to how OSCR had assisted with that particular case, was critical for keeping the scene pristine and was used to document blood splatter processing.
Backing the Blue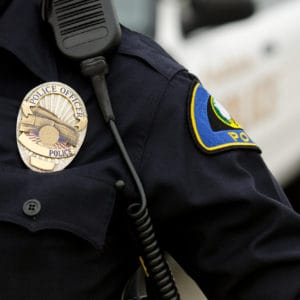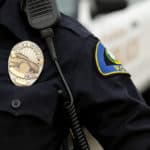 In 2018, L-Tron continued to back the blue and support Law Enforcement in everything that we do. We assisted the Badge of Honor Association in launching their new website and assisted them in creating the annual Policeman's Ball website. To honor fallen NYS Trooper, Nicholas Clark, we encouraged local businesses to "go blue" and made a donation to the benevolent police association in their name. L-Tron continued to commemorate and honor Officers by participating in Law Enforcement Appreciation Day, Thank a Police Officer Day and Cookies with a Cop.
That's a wrap on our 2018 L-Tron year in review. We are proud of our fantastic year and excited for what's to come in 2019. Happy New Year!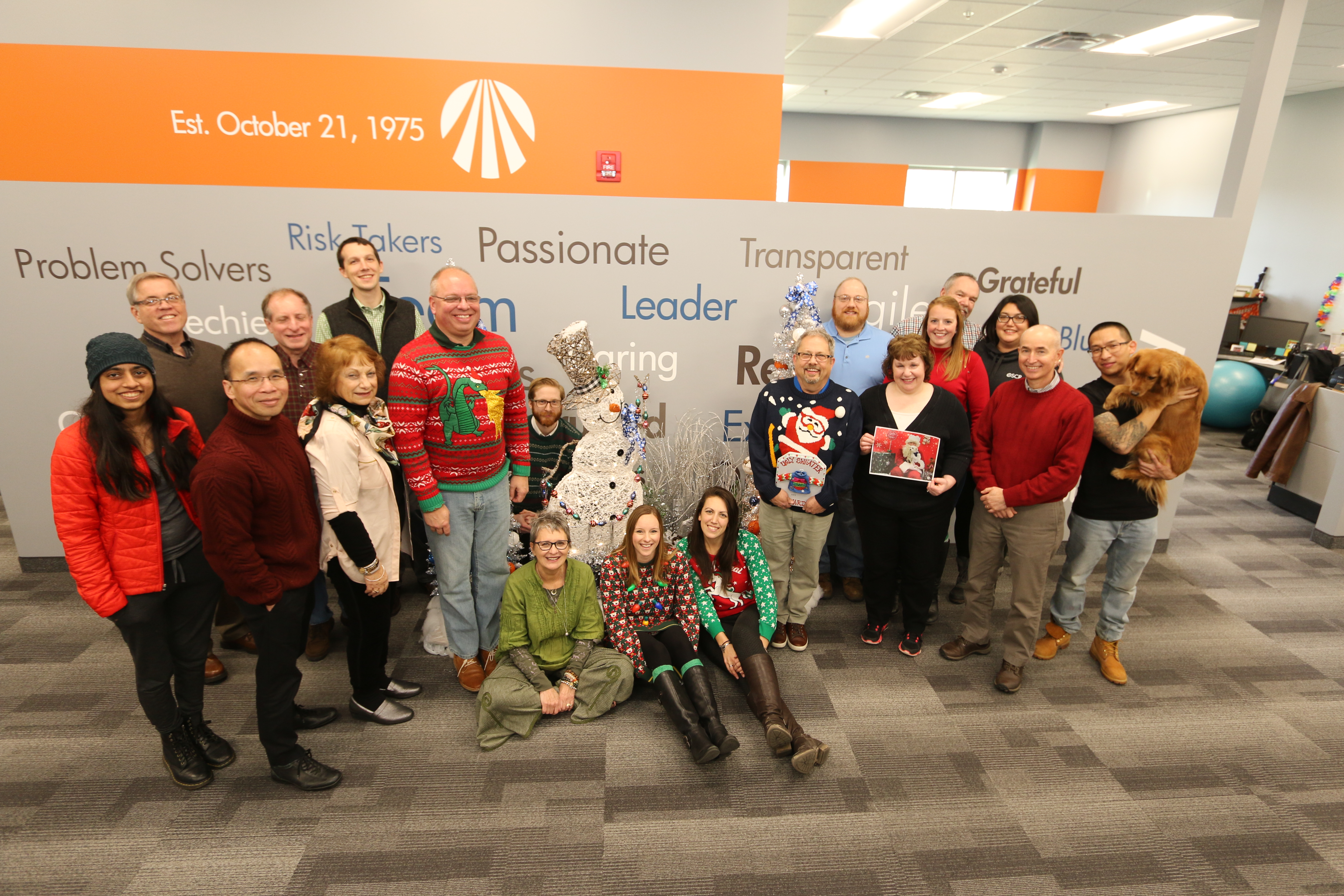 Questions? Interested in learning more about the 2018 L-Tron year in review?
Get in touch with the L-Tron team.
Call 800-830-9523 or Email info@L-Tron.com
Have a Happy New Year!