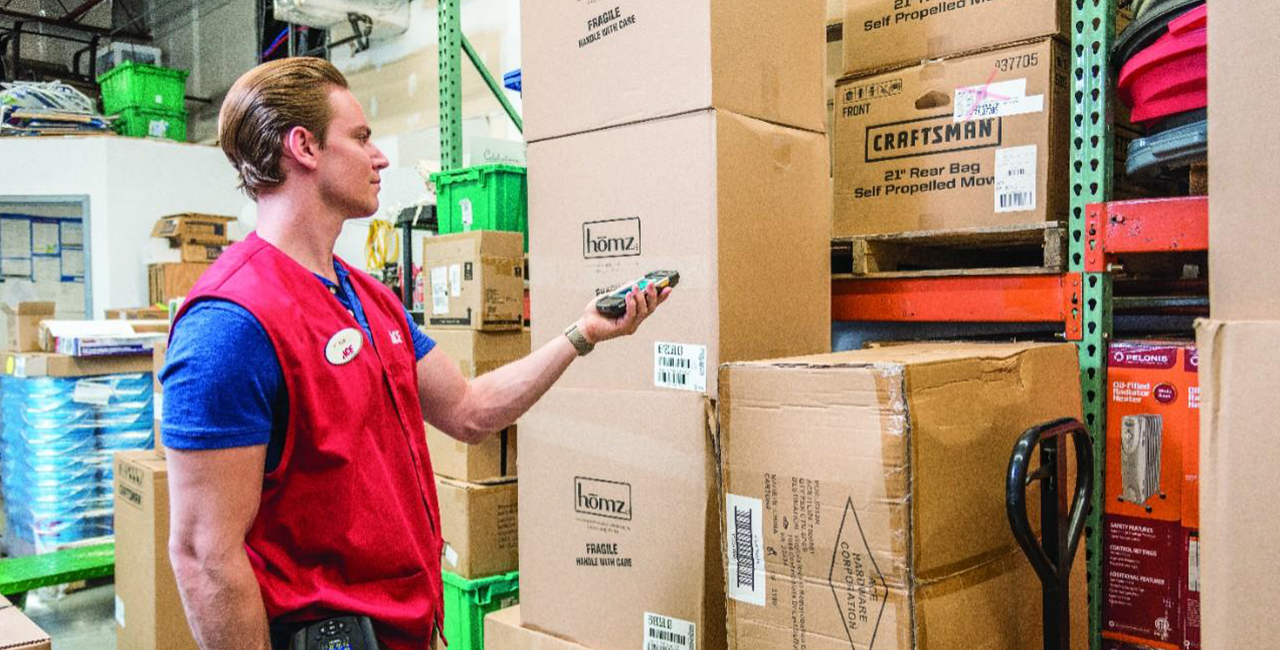 Warehouse Receiving & Sortation
Make the move to an automated & wireless warehouse.
An excellent place to start is by upgrading your inbound handling operations. 
Worker productivity is directly related to how your workflow process is carried out. With paper-based, manual or semi-automated processes, personnel are constantly moving from one location to another which can be prohibitive in terms of productivity. Manual processes are also subject to human error – whether it's translating hard-to-read handwriting mistake or a simple data entry error, you are risking time, money and customer satisfaction.
If your manually-run warehouse receiving & sortation operations are anything like the countless others we have consulted with, you likely have some of the same problems. Pen-and-paper logging can be inaccurate and time consuming. Slow and inaccurate receiving and sortation are a drag on productivity and expenses.
Take control over areas where errors most commonly occur under human labor in receiving and sorting goods by automating the process order fulfillment and shipping and delivery.
Flawless fulfillment means customers are satisfied. Happy customers mean an increase in bottom line results.
Automating warehouse receiving & sortation is relatively simple and easy to implement. It's cost effective, with a quick return on investment (ROI) and doesn't disrupt operations as its being adopted. It even adds benefits throughout the supply chain.
Here is a quick look at the benefits of automating your receiving procedure in the warehouse:
Reduce manual processes
Eliminate data entry errors
Streamline receiving and sortation
Reduce labor costs
Increase ROI
Improve customer satisfaction
 
Questions? Curious how to get started?
Interested in learning more?
Featured Warehouse Receiving Products
Unstoppable performance for 1D/2D direct part marks (DPM) and barcodes
Zebra's 3600 Ultra-Rugged Scanner Series is the industry's first ultra-rugged line of corded and cordless industrial handheld scanners. The DS3600 series of barcode scanners are a perfect fit for your warehouse receiving and sortation processes. They are fast and accurate which directly impacts workforce productivity, throughput, and the quality of products and customer service.
Interested in learning more?
[Infographic]: Features & Benefits of the DS3600 Series
[Featured Content]
The Future of Supply Chain
Click the image below to download.
[Featured Video] Zebra's DS3600