A firefighter plays many roles throughout his career. What is the role the firefighter plays at an arson investigation? Lou Giancursio reflects on some of his past arson cases and the many hats he wore at the Rochester Fire Department.
My dad, retired Firefighter Louis Giancursio, was first hired in the late 1970's. At that point, he played the role of trainee and then the "new guy" at the firehouse. After he put in some time, my dad transferred to the busiest fire department in the city that not only fought fires and responded to motor vehicle crashes, but also placed him in important roles on the Hazmat and River Rescue Teams.
I can tell you one thing for sure. Listening to his amazing rescue stories and looking through his overflowing scrapbook of newspaper clippings and awards sure makes a daughter proud. (In fact…stay tuned for my future blogs chronicling his adventures as a firefighter!)
Recently when I was talking with my dad, he explained that many firefighters will choose to pursue training in a specialty area, such as arson investigations (just like the ones that OSCR360 assists with documenting), HAZMAT, vehicle extrication, or swift water rescue, but regardless, every firefighter learns the basics of all different facets of firefighting during his training. In fact, the firefighter plays an important role in an arson investigation, as he is one of the first people to arrive at the blaze. I realized right then and there exactly how little I know about firefighting, despite having grown up in a firefighter's home.
Curious to learn more, I continued asking questions..
What is the role the firefighter plays at an arson investigation?
Upon arriving on scene, Giancursio said his first job was to "size-up" the situation by accounting for whether there are people immediately endangered or trapped. It's important to take a look at the amount of fire, the condition of the building, and other exposures, such as whether the building next door is in danger, all while calculating safety hazards.
This "size-up" time is crucial to an arson investigation and begins by observing for red flags that may factor into an arson:
He explained how a vacant house is more likely to have been purposefully set ablaze.
Does the home have utilities supplied to it?
This can rule out causes like natural gas leaks and electrical fires.
Are there signs of forced entry?
My dad recalls many fires where he arrived on scene to find a kicked in back door.
Can you smell any unique scents, such as gasoline?
This can indicate a possible source of the fire.
All of these seemingly small things that my dad would initially look for could (and often did) help with the future investigation. Every fire should have a determined cause to rule out arson and also to help with future insurance claims and settlements. If the scene is deemed suspicious from the start, firefighters are told to act with care, preserving as much potential evidence as possible once the blaze is under control. With the help of OSCR360, firefighters can begin documenting the scene as soon as it is deemed safe. Investigators have even placed OSCR on a stick/pole to get images of the inside of a structure before firefighters are permitted entry.
After the fire, specially trained arson investigators are brought in to investigate and search for more evidence. They look for a V-pattern to help locate the approximate point of origin of the fire (the smallest point on the V-pattern). The search continues, as investigators look for electrical wiring, empty gasoline cans, homemade explosives, and more. OSCR360 is useful for capturing quick overall images of the scene. Then, all of the individual evidence photos can be placed inside the OSCR software to organize the case. Any and all evidence must be documented and preserved.
Arson is a serious crime that requires a team effort to piece together and solve, yet according to a 2015 FireRescue1 article, only 5-7% of arson suspects are convicted. Information gathering begins from the moment the 911 call is placed and continues well after the final flames are extinguished, but all of this investigation is wasted in the end with an unsolved crime.
Now that you have a better understanding of the role the firefighter plays at an arson investigation, what is OSCR's role?
OSCR360 is an arson investigation tool that provides a 360-degree, full perspective of the fire scene. The panoramic photos that are captured with OSCR not only provide a glimpse into every inch of the scene, horizontally and vertically, but these photos are also invaluable in court as the jury gets a first-hand, virtual tour of the scene, rather than a stack of photos of charred evidence that all look the same to the untrained eye. Discover more about arson investigation in the blog "What do arson investigator's look for during an investigation?"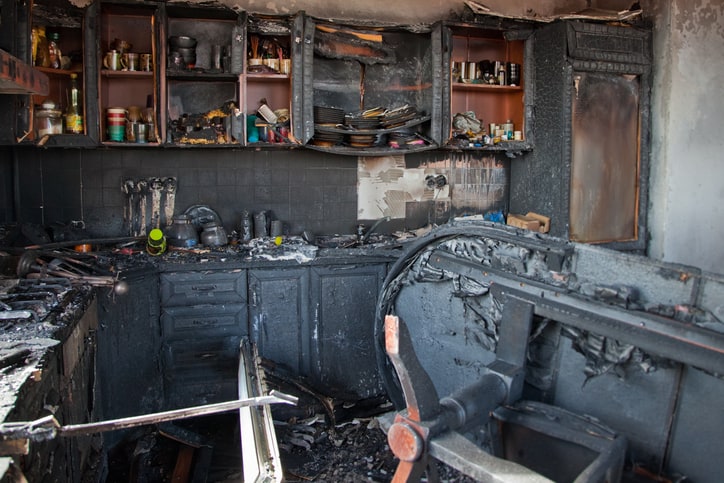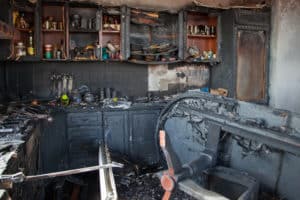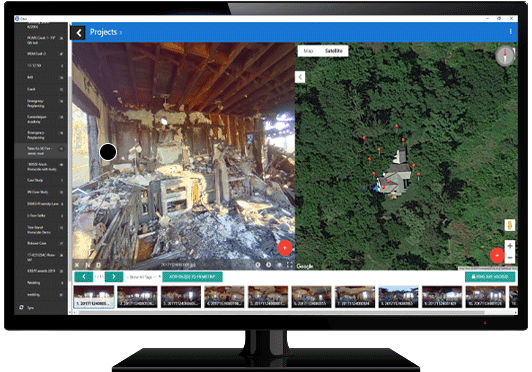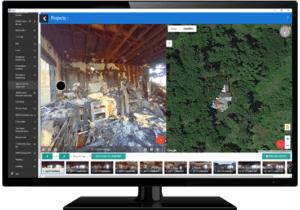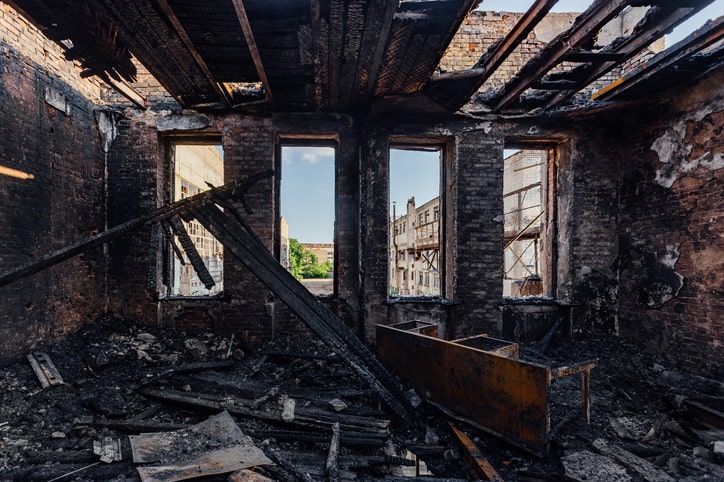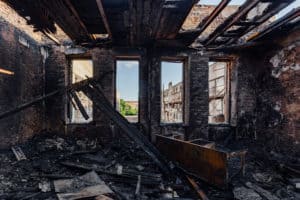 Interested in more information on OSCR360? Or hearing feedback from current fire agencies that are using the system? Check out a few of our fire resources: