On Scene with OSCR360: Documenting a Vehicle Interior During Fingerprint Processing
*Note to readers – I have been doing online demos and complying with all recommended health and safety practices since the on-set of COVID-19. I hope to see you all in-person again soon!
My name is Alex (Alexandra) Myers and I work with OSCR360. My job is pretty sweet – the OSCR team travels nationwide demo-ing OSCR360 to law enforcement agencies, public safety departments, educational institutions and private agencies. We've experienced food, culture and history from all over the country and we're having a blast…but best of all, we've had the opportunity to SEE and LEARN so much from investigators and detectives. I've written this blog series to give you a sneak peek at some of my most memorable stops and to share how other agencies have been using OSCR. Enjoy!
---
One Size Does Fit All
One of our absolute favorite features of OSCR360 – and a favorite feature of the agencies we visit – is its size. At about half a foot in height, the sensor tube and camera component of the capture kit together are easily one of the smallest pieces of scene documentation equipment around. This means it can fit in hard-to-reach areas, small areas, and even areas you may not want to personally enter (I'll bet you've never encountered this before…). This might include attics, crawl spaces, small bathrooms, through a window or in documenting a vehicle.
OSCR's size came in particularly handy during a homicide investigation in which one Illinois agency was assisting another smaller Illinois police department.
Homicide Investigation in a Vehicle
During one of our OSCR360 demonstrations with an Illinois law enforcement agency, we were informed that the investigators were going to be leaving to go process a car for fingerprints. Approximately a week prior to our visit, the agency had been called out to assist in a homicide case which had occurred inside a vehicle. The smaller police department had a suspect in custody and needed to fumigate the vehicle for fingerprints to run against their suspect. I offered the use of OSCR360, so the police department could see it in action.
OSCR in Action – Documenting a Vehicle Interior
We followed the crime scene technicians to the smaller police department they were assisting – south of Chicago, IL. Before starting the super glue fumigation, we used OSCR to document the interior and exterior (license plates) of the vehicle. The key here was to capture any evidence that could be seen inside the vehicle – blood, items, fingerprints, etc. Because of OSCR's small footprint, users are able to place the camera anywhere in the car. Then, investigators can use the OSCR tablet to operate the camera and remain outside of the vehicle. Instantly preview the images you capture from within the car and gain perspective & context.
We took an OSCR photo from each seat (2 front seats, 2 back seats) with the doors closed using HDR (High Dynamic Range). By using this feature, the camera automatically took 4 different exposures and stitched them into 1 single image while simultaneously combining the various lighting extremes into the same photograph.
The agency's investigators finished lifting prints and handed the case back to the smaller police department to proceed with the investigation and prosecution. Following the physical documentation, I showed the police department how to build an OSCR project using the OSCR360 software to depict a timeline of events for the State Attorney's Office. The OSCR360 Photographs were extremely helpful in providing contextual reference of where the fingerprints were lifted from inside the vehicle, especially in relation to the blood evidence and physical evidence collected on scene.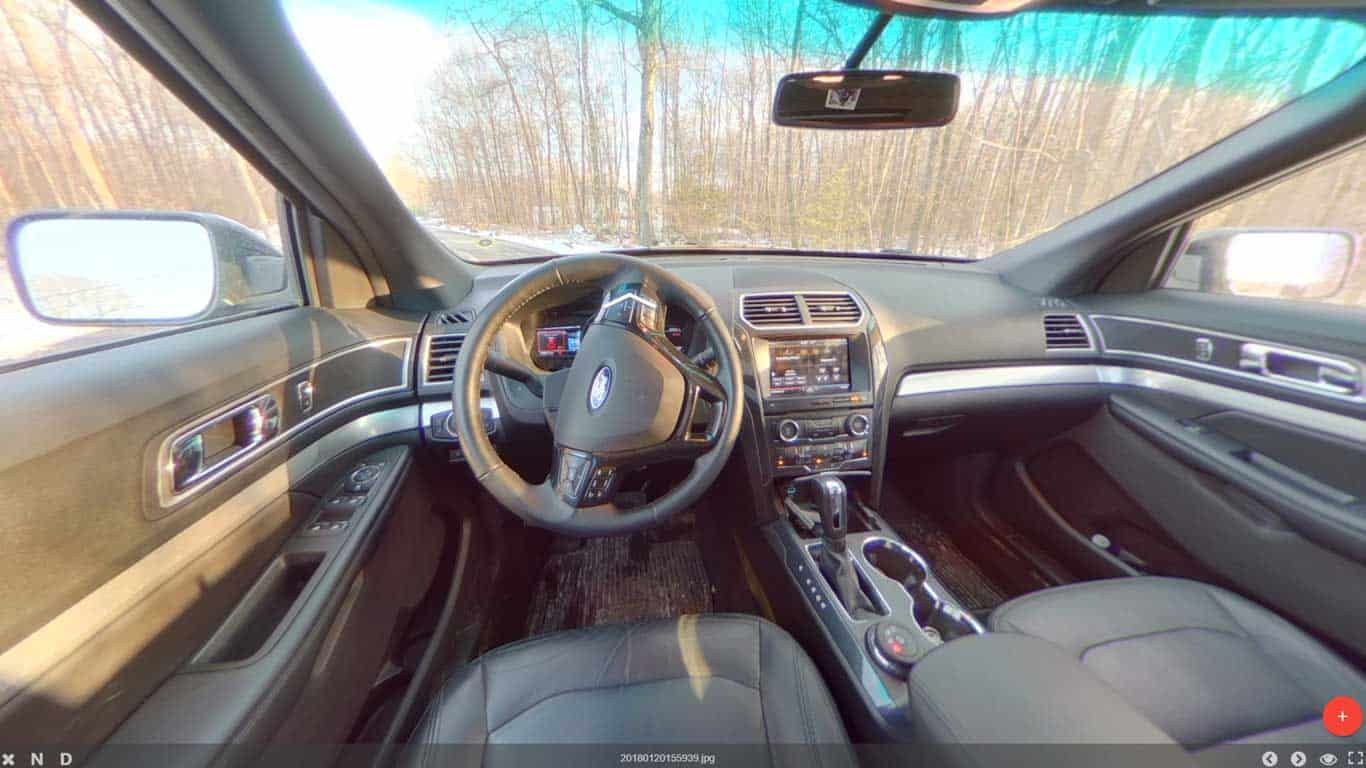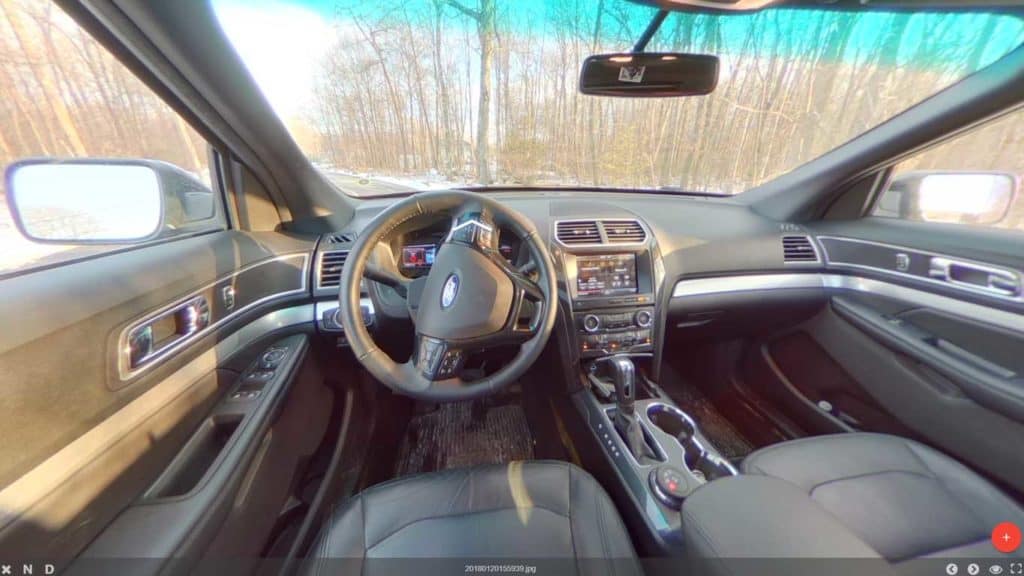 One Hour, Tops.
Every detail of the OSCR360 system, including the user-friendly software was designed from Law Enforcement input, from its size to its ease of use, and everything in-between. In this particular case, two agencies were trained on and running both the OSCR360 capture kit and OSCR360 software in under an hour.
We understand that time matters, and in such a demanding field, there is rarely enough of it to go around. That's why OSCR360 was developed: to help you serve justice and the community, as safely and efficiently as possible. The more we visit with departments all over the country, the more we hear how OSCR is playing an instrumental role in the criminal justice process and the more we hear from you how to keep improving the OSCR360 system.
---
"I have been using OSCR like crazy. It has really been a great purchase and a time saver."

– Lieutenant, NC Sheriff's Office
---
"Taking pictures of houses and small spaces is really hard to do. We're backing ourselves into corners and holding the camera way back to try and get the whole room and then we have to do it again and again for each corner of the room. With [OSCR360] all we'd have to do is plop the tripod down in the middle of the room, hide, and snap the picture on the tablet. Then we'd get everything in one shot and just have to take close ups of evidence. This would save us so much time and make our jobs so much easier; especially for a small department like us."

– Investigator, NY Police Department
---
See how other agencies are using OSCR360:
Thank you to both of these Illinois agencies for having me at your office, teaching me about new forensic & investigative techniques and being open to new technology.
We can't wait to show your agency OSCR360 – and for you to utilize the system on-scene or after the fact to capture, organize & present your case.
About the Author:

Alexandra Myers: Alexandra is a member of L-Tron's EduTechie and Solutions Team. She loves learning new things and reading about areas of interest including digital marketing, content design, business, and technology. Her motivation comes from combining marketing technique with data and customer feedback to achieve success. In her free time, Alexandra loves deal-hunting, trying new recipes, exploring her new home in Austin, TX, and taking some time to enjoy life!