On Scene with OSCR360: Used at a Home Burglary Scene in Western, NY
*Note to readers – I have been doing online demos and complying with all recommended health and safety practices since the on-set of COVID-19. I hope to see you all in-person again soon!
My name is Alex (Alexandra) Myers and I work with OSCR360. My job is pretty sweet – the OSCR team travels nationwide demo-ing OSCR360 to law enforcement agencies, public safety departments, educational institutions and private agencies. We've experienced food, culture and history from all over the country and we're having a blast…but best of all, we've had the opportunity to SEE and LEARN so much from investigators and detectives. I've written this blog series to give you a sneak peek at some of my most memorable stops and to share how other agencies have been using OSCR. Enjoy!
---
Used at a Home Burglary Scene in Western NY
By now, you're likely getting the impression that our team is passionate about OSCR360. We hope you have appreciated reading about real-life situations where agencies have discovered tangible benefits with using our system. From documenting fingerprint processing, to use at fire scenes and on major trials, OSCR has been assisting agencies across the country.
Next up, we would like to share the story of an eventful visit to a Sheriff's Department and City Police Department in Western New York.
A Not-so-Sweet Homecoming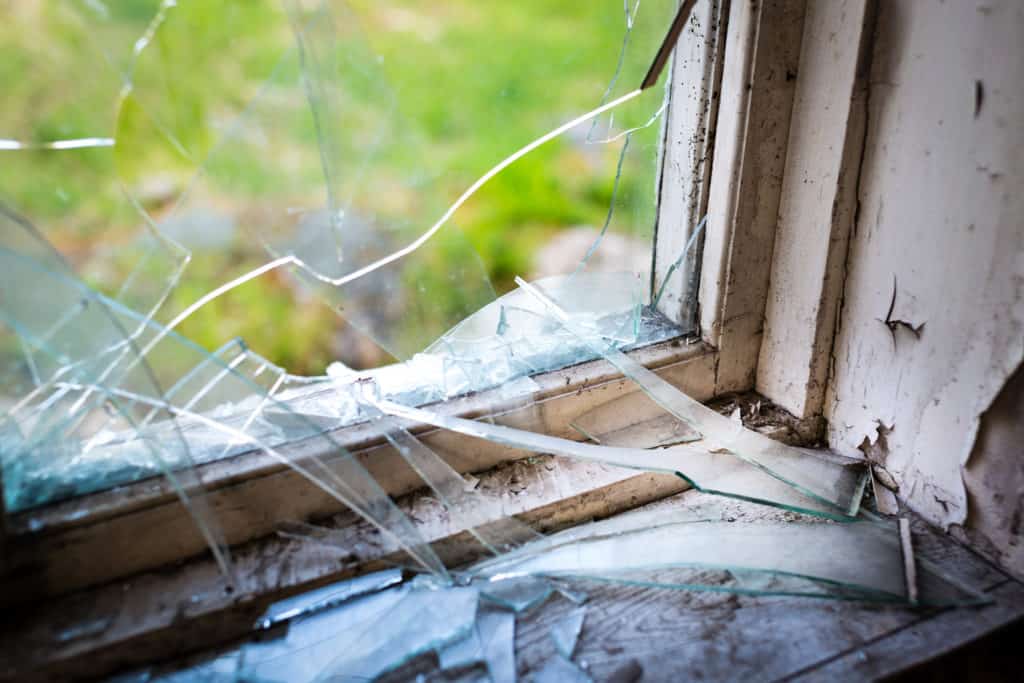 As the L-Tron team was wrapping up a demonstration at a western NY Sheriff's office, their Crime Scene Unit was called out to a burglary scene at a local home. We offered the use of OSCR360 to document the scene.
We met the investigator on-scene and OSCR was put right to work. Unfortunately, a family had just arrived home from vacation and found their porch door broken and their house ransacked. I had never been to the scene of a burglary and my heart just went out to these folks. What an invasion of privacy, and a devastating way to return home from a vacation.
OSCR360 – Inside, Outside and Above
The investigator and OSCR started on the back porch and worked their way inside. Staying about 5 feet from the entrance at door-handle height, the first OSCR360 photograph was captured. From there, we systematically worked through the home, taking photographs in the center of each room to capture the opened doors, drawers, windows, etc.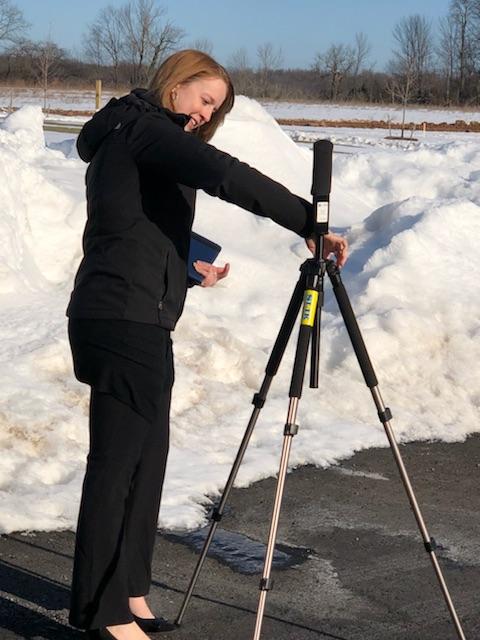 In total, 11 photographs were captured for scene 'overalls.' The crime scene personnel working the case took their close-up DSLR photos as they moved through the house as well. The cool thing about the OSCR Software is that close-up shots like these can then be easily embedded within the overall 360-degree shots to create a seamless, interactive presentation for future use in the investigation or in the courtroom.
After the interior photos were completed, we then extended OSCR's 27.5 ft. tripod outdoors, to capture aerial shots of all the potential entry/exit paths that the intruder could have taken. OSCR's small size has nothing on its ability to capture photos from all angles – and even from above.
Protect and Serve
In no way am I an experienced crime scene technician, detective, or forensic photographer, nor would I ever claim to be. However, the L-Tron team have been fortunate enough to accompany investigators to both large and small-scale crime scenes and we are learning a ton along the way. It is truly our privilege to provide a tool that helps crime scene investigators serve and protect their communities.
The one constant that we've seen in our travels? OSCR360 performs well on-scene and is providing immense benefits to agencies of all sizes, no matter the size or type of scene they are responding to. Simply put, OSCR is for everyday use and for extraordinary use.
---
I've been doing this for 11 years and [OSCR360] is the first one I've seen that's designed specifically for crime scenes and all I can think is, 'FINALLY!" Nothing is ever designed for us. We're just an after-thought and this is specific for us. Thank you!

– Lieutenant, Crime Scene Investigations Unit, NC Sheriff's Office
---
About the Author:

Alexandra Myers: Alexandra is a member of L-Tron's EduTechie and Solutions Team. She loves learning new things and reading about areas of interest including digital marketing, content design, business, and technology. Her motivation comes from combining marketing technique with data and customer feedback to achieve success. In her free time, Alexandra loves deal-hunting, trying new recipes, exploring her new home in Austin, TX, and taking some time to enjoy life!