Welcome to the latest installment in our blog series on patrol vehicle equipment for eCitation. In this series, we've talked about what eCitation is: the process in which police officers can deliver tickets, write reports and complete paperwork – all electronically on the roadside.  
We've also talked about the why: An eCitation solution allows patrol officers to spend their time more efficiently and safely, by minimizing the time spent at the curb and maximizing their time on patrol. This allows officers to better serve and protect their community. In addition, eCitation eliminates the need for office clerks to decipher illegible hand-written citations, making the entire citation process smoother and more seamless.
---
"I think an electronic citation –when you use a scanner, as opposed to paper– does promote safety because [Officers] don't have to concentrate on reading the information off of a driver's license and putting it on a piece of paper…"  

– Lieutenant, Pennsylvania
---
The past blogs in this series have described other types of eCitation equipment and how they work, including the 4910LR Driver's License Reader, laptops, tablets and mobile printers.
Today, we're going to find out more about electronic ticketing software – the "brains" behind the eCitation process. The software inputs the data from a driver's license into a citation form, accident report or incident repot. Electronic ticketing software also keeps information records and transmits the data back to your agency.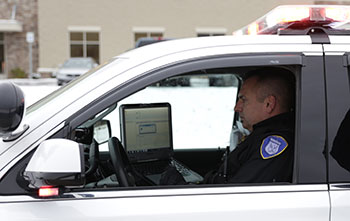 What is electronic ticketing software?
Electronic ticketing software allows you to capture motorist data to quickly and more efficiently process traffic citations and incident reports. ECitation software also enables field officers to electronically transmit that information directly to the courts and other relevant agencies.
If you are currently hand-writing tickets, electronic ticketing software eliminates the need to copy duplicate information (like motorists and vehicle information) into forms and reports. This is particularly beneficial when you are writing multiple reports or citations.
Without a doubt, your eCitation software, in-car computer, mobile printer and the 4910LR are the most critical elements of your eCitation solution.
The software and the scanner work hand-in-hand to collect a motorist's personal data and turn it into something useful – a ticket or report. In addition to these essentials, most agencies prefer to equip their patrol vehicles with mobile printers for on-the-go printing, thermal paper, and mounting equipment (to keep all patrol vehicle equipment safely in place).
What types of eCitation software applications are available?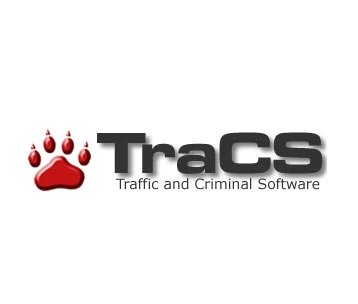 The brand or type of eCitation software that your department needs can be a tricky subject to tackle. Some states offer state-sponsored software programs, while other states do not. In states that do not offer a state-wide eCitation software, there can be dozens of private & public software vendors to choose from. You may have heard of popular softwares like TraCs, Brazos, MOVE and E-TIX – just to name a few.
While L-Tron does not sell electronic ticketing software, we have worked closely with law enforcement for over two decades, and our team knows all there is to know about eCitation. The 4910LR scanner was purpose-built for electronic ticketing – and our team knows the ins and outs of many public and private software offerings. We can help you sort through your eCitation software options, and help you choose what program/vendor would best suit your needs. Just ask one of our 5000+ public safety clients.
We are also happy to answer your software and eCitation-related questions:
What software does my agency have access to in our state?
Which software(s) have other agencies had success using?
What are the pros and cons of XYZ software program?
Can my driver's license scanner be configured to work with this type of software?
My current equipment isn't performing the way it should be. How can I fix that?
eCitation is our forte, and our team of retired law enforcement officers, engineers and product specialists would be happy to help you with any questions you have. If you are new to eCitation, we are happy to help you get started too.
Want a complete list of the in-car equipment you need for eCitation? Click here to visit our Patrol Vehicle Equipment page.