Safety and Convenience: Introducing the new 4910LR Magnetic Mount for the Patrol Vehicle

L-Tron Corporation has released a brand-new, purpose-built magnetic mount to use to secure the 4910LR Driver's License Reader in the squad car.
VICTOR, NY – June 4, 2018. L-Tron Corporation is pleased to announce the release of a new magnetic-style mount for its 4910LR Driver's License Reader. Designed to limit distractions and keep officers safe while on patrol, the Magnetic Mount was built from the voice of law enforcement. The 4910LR Driver's License Reader is widely used in thousands of municipalities across the U.S., as a more efficient way to complete citations during traffic stops, motor vehicle collisions, and incident reporting. The 4910LR-MM is an accessory. The Magnetic Mount enables officers to quickly and easily stow the 4910LR between scans.
Improves Officer Safety in Rugged Environments
The Magnetic Mount was built to withstand dirt, spills, impacts and more in the patrol car environment. You don't have to treat it with care or worry about the 4910LR going airborne. In fact, the Magnetic Mount is rated for up to 70 lbs of force, so it will hold the 4910LR firmly in place during suspect pursuit.
Easy to Install – and Use
The mounting location for the Magnetic Mount does not have to be visible. It just has to be within arm's reach of the driver's seat. You can decide for yourself where the best place to mount your 4910LR is, and then easily install it with the enclosed instructions.
Saves Time and Reduces Distractions
Don't struggle to lock your 4910LR into place or worry about it falling off the plastic MIC-style clip. The 4910LR will quickly engage and automatically self-center as soon as the Magnetic Mount comes close. Officers can easily pull the 4910LR off the mount for use – or the scanner button can be activated while still mounted.

---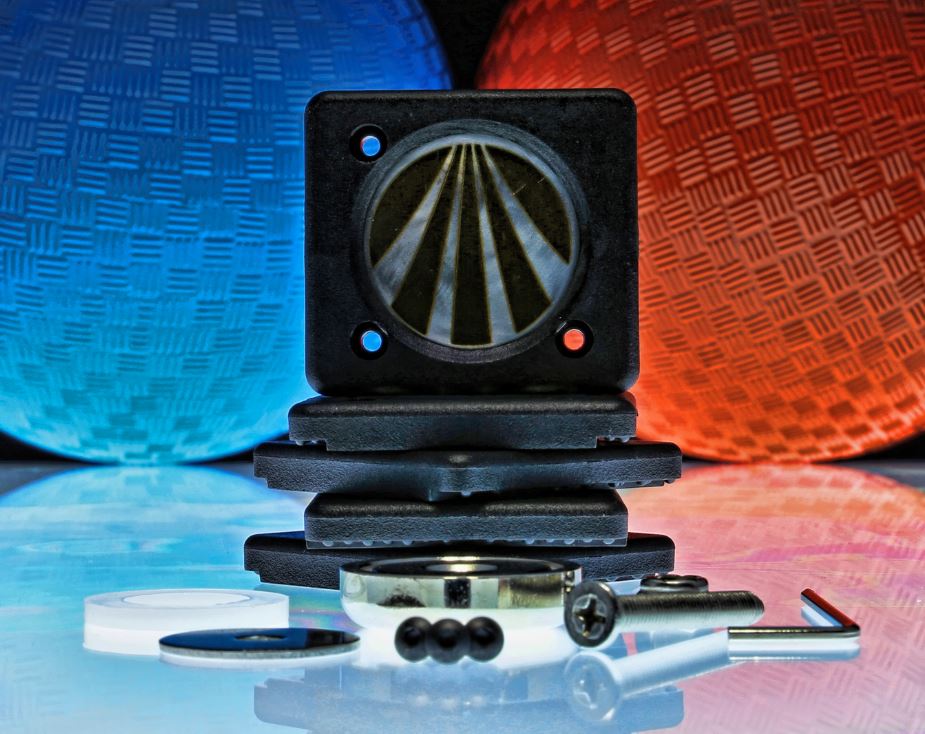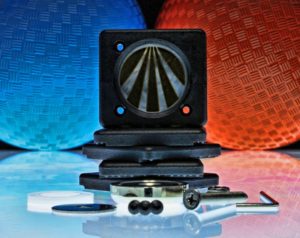 Officer Ed of the Mohawk Police Department in NY is a long-time eCitation and 4910LR user. He prefers the proximity, ease of use, and safety that the new magnetic mount provides. Referencing the older style scanner mount, Officer Ed explains that the plastic clip can break off.
"Sometimes you'll see the scanners in a cup holder or sometimes they fall on the [passenger] seat," he says. "It's not a good idea to have to go looking for it while you're on a traffic stop because you want to maintain eye contact with the driver of a vehicle."

– Officer Ed, Mohawk NY Police Department
The Magnetic Mount (Part # 4910LR-MM) is available exclusively through L-Tron Corporation. The product data sheet can be found here.
Additional Information
The 4910LR Driver's License Reader gets officers off the curb and back on patrol quickly. Electronic ticketing (https://www.l-tron.com/ecitation-resources) is an easier and more efficient way to complete citations and reports from the patrol car. Scan barcodes on driver's licenses, registrations and more to capture information into your forms and reports. It easily scans in all lighting conditions and has an image capture feature for radar readings, signature capture and accident sketches.
About L-Tron Corporation
For over 40 years, L-Tron Corporation has provided the very best hardware and software technology solutions, specializing in law enforcement, public safety and government, as well as manufacturing, data collection and field mobility. A proud New York State business, L-Tron has deployed its law enforcement equipment in over 2,000 municipalities across 49 states nationwide.

Questions? Interested in learning more?
Get in touch with the L-Tron team.
Call 800-830-9523 or Email info@L-Tron.com