Breaking: After Purchasing OSCR360, the Dallas County Sheriff's Office was Featured in the News
According to the Alabama news room, the Dallas County Sheriff's Department plans to utilize OSCR360 for their "major crime scenes – any homicide or death investigations." The department wants the public to know that they're "doing everything possible whether it's technology or more training or whatever. We're doing what it takes to give the community a better sheriff's office."
Dallas County is located just west of Montgomery, AL. The County serves just under 50,000 individuals and spans approximately 980 square miles. The Sheriff's Office is currently led by Sheriff Mike Granthum and consists of 27 sworn deputies. The department obtained their OSCR360 system in October 2020 and has been using OSCR360 on all types of cases, large & small. The OSCR system is allowing the department to take crime scene photos in a matter of seconds, not hours, cutting down the time it takes for them to document a scene. In the past, crime scenes required Dallas County investigators to take anywhere from 50 to 200+ photos of the scene. Now, with OSCR, the department can quickly and easily capture one overall photo of each room. The department is looking forward to finding new ways to use OSCR – and if it can be used on a scene, they are planning to use it.
---
What is OSCR360?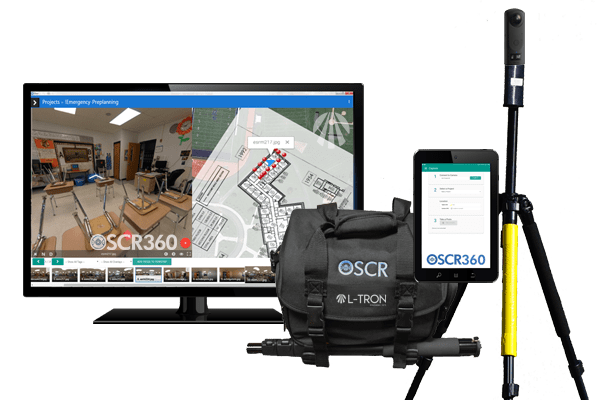 Initially inspired by a juror's experience and built directly from the voice of Law Enforcement, OSCR360 is a 360-degree crime/crash scene investigative tool. The system consists of a capture kit with a 360-degree spherical camera, as well as easy-to-use OSCR360 desktop software that was created directly from Law Enforcement & Prosecutor's feedback. Investigators are able to build OSCR case projects quickly & easily, add in all digital evidence and ultimately gain depth, perspective and a greater visual understanding of the case. The OSCR360 software becomes the single platform to store all of an agency's digital evidence and to present a case in the courtroom. The OSCR system has been used & accepted in court, including the high-profile Rideout case in Rochester, NY.
OSCR teams with Law Enforcement, Fire agencies, schools, universities and District Attorney's across the country to capture digital evidence, organize cases and present a true & accurate virtual walkthrough of a crime scene to judges, juries, witnesses, attorneys and more. The system is currently being used by agencies across 29 states.
Interested in hearing feedback from other agencies? Discover how other departments across the country are using OSCR.
---


Questions? Interested in more information on OSCR360 or the Dallas County Sheriff's Office?
Get in touch with the L-Tron team.
Call 800-830-9523 or Email info@L-Tron.com