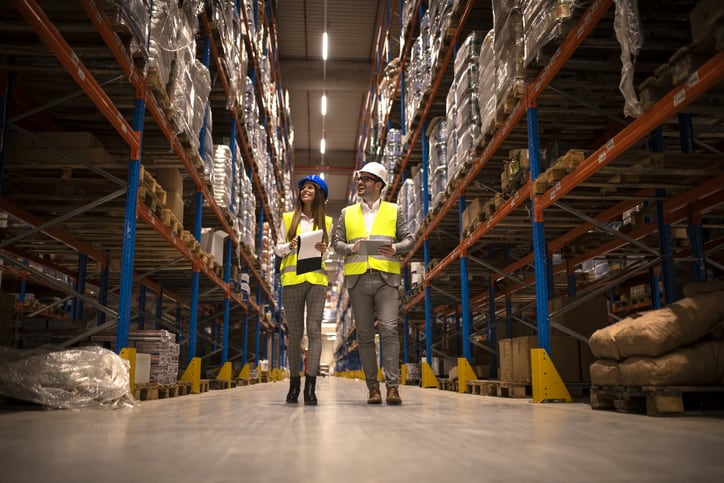 Future-Proof your Warehouse Now: L-Tron Announces Limited-Time Stackable discounts on the Honeywell CK65 Mobile Computer
Future-proofing your warehouse starts now. L-Tron is pleased to offer limited-time, stackable discounts on the Honeywell™ CK65 mobile computer to their manufacturing, warehousing & distribution center clients.
These stackable discounts provide warehouse & distribution centers the ability to update their technology before the end of the year. L-Tron's engineering team is looking forward to working alongside clients on their implementation.
Update your warehouse, & get new mobile computers into your user's hands quickly, as these discounts expire on Dec. 31st 2020.
Get to know the Honeywell CK65 Mobile Computer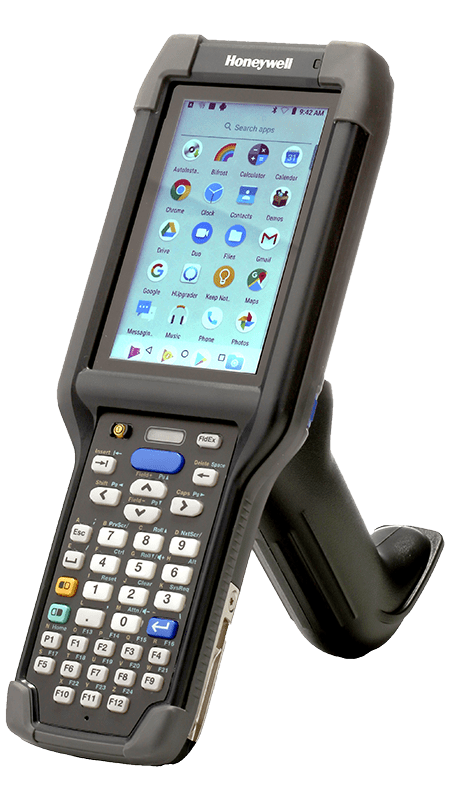 Honeywell's CK65 handheld mobile computer provides tremendous benefits on the floor of any size warehouse or distribution center. Many warehouses need to transition from legacy Windows® OS to Android™. In fact, over 10 million legacy windows devices are in warehouses and distribution centers across the country, and need to be updated. These warehouses & DCs need to make the switch to Android supported devices, or face potential IT security threats or productivity lapses. The CK65 is the newest mobile computer available and was built to replace (and improve upon) the CK75, CK3X and CK3R models. The device was built for use in any area of your warehouse or distribution center including: receiving & sortation, put-away & replenishment, inventory management, shipping, cross-docking, and delivery.
So, what features really set the CK65 apart? We are impressed with this rugged mobile computer.
The CK65 is rugged. This device is touted to withstand multiple 10 ft. drops to concrete and can exceed 2,000 3.3 ft. tumbles. This device will withstand everyday use and hold up to working in your warehouse or DC.
Boasts IP65 and IP67 Ratings. The Honeywell CK65 is water-tight, dust-tight, and can handle being completely emerged in water. These ratings mean that the CK65 can be used indoors, outdoors, and in dusty, dirty, or wet environments. There are also models available for cold storage & hazardous environments, which can operate in cooler temperatures to -22° F, and up to a balmy 122° F.
Ergonomic & Easy to use. The workers in your warehouse or DC want something that is easy to use. This mobile computer has physical keys, and a bright touch screen, so team members can comfortably & easily operate the device. Can. Users can also use both the screen and keys using gloves, which can improve productivity and efficiency.
Enhanced 1D/2D Scanning. Scan short, mid-range, or long distances quickly and easily with this dolphin-style scan gun. You no longer need to choose between a near or far device. Honeywell's newest FlexRange imager handles scanning from 5" out to 35'. Other 1D/2D imagers are available depending on your warehouse configuration.
37% Increase in Battery Life. Dead batteries can result in unnecessary downtime for your workers. With the CK65, support over 28 operational hours, or 3 entire shifts, on one single charge.
The CK65 has the longest supported device lifecycle available. This is what future-proofing looks like. The CK65 with Honeywell's Mobility Edge ™ platform & Operational Intelligence software supports Android releases through Android R (11) and security updates through 2028 (that's 8 years of updates). This level of long-term device support is unheard of.
L-Tron Support. We have over 40 years of experience working in the warehouse space and our engineers are highly technical subject matter experts who will provide support for the entire lifecycle of your product/solution. You can expect integrity, quality, and excellence. Your Success is Our Purpose.


By working with L-Tron on your CK65 device implementation, warehouse & distribution centers can save big with limited time stackable discounts.
L-Tron is one of a few select Honeywell Premier Partners, earned throughout a 30+ year partnership. At the Premier Level, L-Tron receives discounted pricing, and we pass those savings on to our clients. In addition to the discounted partner pricing, we can offer limited time stackable discounts on the Honeywell CK65 mobile computer. Typically, these promotions cannot be combined. For more information on the CK65 & any current, stackable discounts please contact your L-Tron team.
Our Engineers are available to answer any of your questions regarding implementation, the transition to Android OS, and to discuss additional ways to future-proof your warehouse.
Contact us today, these stackable discounts are set to expire on Dec. 31st 2020.
---


Questions? Interested in more information on the Honeywell CK65 Mobile Computer & how it fits into your warehouse?
Get in touch with the L-Tron team.
Call 800-830-9523 or Email info@L-Tron.com