Welcome back to my series on the latest and greatest products from our technology partners! In case you missed it, I highlighted several new products from Honeywell Scanning & Mobility in Part 1.
Today I am going to introduce 3 hot new products from Zebra Technologies, specifically designed for business use – a tablet, a touch computer and a mobile printer.
Enterprise Tablet
Both the ET50 and ET55 Business Tablet models are designed with rugged frames for durability, whether in the warehouse, delivery, retail, sales or field service realms. With the option of Android™ 5.1 Lollipop Mx or Windows® Industry Embedded 8.1, business owners can customize the device that makes the most sense for their enterprise and their work force. Employees will appreciate the tablet's long-lasting battery power and the ability to customize their data entry style, using a stylus, finger, or even gloved finger. Options include:
Fast Wi-Fi and Cellular Connections
Image Capture
Barcode Scanning
Video Calls
GPS and NFC
Watch a [Video]:


Zebra ET50 and ET55 The Enterprise Tablet Built for Business
Touch Computer
Zebra's TC70 and TC75 Touch Computers are built on an Android™ platform with advanced scanning capabilities and fast connectivity. Though both models are rugged enough for daily indoor and outdoor use, the TC70 is best-suited for retail, manufacturing, and operations applications. Its communication options include WiFi and Bluetooth, making it the better choice for "inside the four walls" applications. 4G LTE communication in the TC75 makes it an ideal device for mobile workers.
Mobile Printer
If you're looking for lightweight and compact mobile printers that integrate easily with your business platform, the ZQ500 Series might be just what you had in mind. Despite their small size, the ZQ510™ and ZQ520™ printers are as rugged as they come, withstanding drops to concrete from over 6 ½ feet and tolerating water spray. Plus, with an unbeatable operating temperature range, these printers will perform well in virtually any climate. And don't worry if the printer can tolerate the cold better than you can– the ZQ500 is easy to operate, even if you're wearing gloves!

Keep in mind that we are always available to discuss these products – as well as complete solution packages. From traceability and tracking solutions to SCADA and data acquisition, we will work closely with you to find exactly the right fit for your unique needs.
If industrial computing products are more up your alley, then be sure to check back next week for my blog on the newest offerings from Advantech's Industrial Automation Group!

Questions?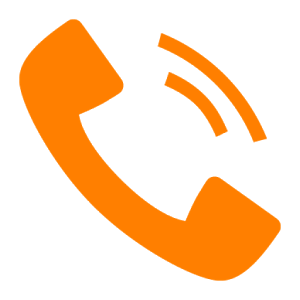 Call 800-830-9523 or

Email info@L-Tron.com