Press Release: L-Tron's Focus Forward Promo Stresses Officer Safety

L-Tron announces a new promotion with officer safety in mind for its best-selling 4910LR Driver's License Reader for Law Enforcement. Throughout the month of May, L-Tron is giving away one free Magnetic Mount (a $29.50 value) with every 4910LR purchase to kick-off its "Focus Forward promo".
Currently deployed in thousands of agencies across all 50 states, the 4910LR DL Reader captures barcode information on driver's licenses and vehicle registrations so officers can populate reports instantly, spending less time on the road and more time on patrol. Between the time and cost savings, the elimination of manual errors, and the ease of transferring documents throughout agencies and court systems, it's no surprise that the 4910LR is so popular.
After researching and collaborating with officers, L-Tron discovered that, while officers love the convenience and dependability of the 4910LR, the traditional 4910LR storage clip can take a few extra seconds to attach. "Focus Forward" stresses the importance of officer safety and situational awareness in the patrol car environment, so to that end, L-Tron developed the new Magnetic Mount 4910LR Clip. The "Mag Mount" secures the 4910LR in place instantly, without a second thought, and most importantly, allows officers to keep their attention on their surroundings without additional distraction.


Grab and Go with the 4910LR Magnetic Mount
"May is a significant month in the law enforcement community, Research shows that dozens of officers lose their lives in patrol car incidents or on the roadside. We want to contribute to patrol car safety in every way we can."

– Gayle DeRose, L-Tron Partner & COO

For more information on the 4910LR, the Mag Mount, or the current Focus Forward promo, please visit https://www.l-tron.com/magnetic-mount-4910lr. The promotion ends May 31, 2019.

About L-Tron
For over 40 years, L-Tron has been providing world class data capture hardware and software technology solutions. Specializing in law enforcement, public safety and government, as well as manufacturing, industrial automation and field mobility, we are a proud New York State business with law enforcement equipment deployed in over 3,000 municipalities across 50 states nationwide.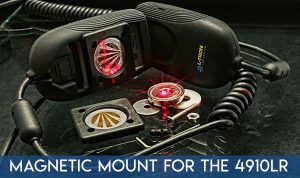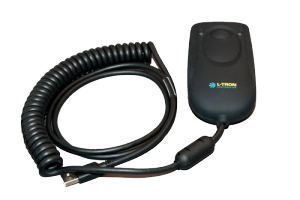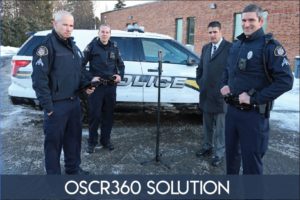 Questions? Interested in learning more about L-Tron's Focus Forward promo?
Get in touch with the L-Tron team.
Call 800-830-9523 or Email info@L-Tron.com