L-Tron would like to thank Law Enforcement everywhere for the difficult work they do everyday.
Thank you to all of the Police Officers, Investigators, First Responders and service men and women who work to keep us safe everyday. What can you do to honor these important individuals on 'Thank a Police Officer Day 2018'?
Thank a Police Officer Day 2018 is this coming Saturday, September 15th.
Thank a Police Officer Day 2018 encourages community members to take time to thank and support their local Police Officers. Our Officers put their lives on the line everyday to protect the families in their cities and towns. L-Tron is incredibly thankful for Law Enforcement Officers everywhere, including our own Law Enforcement Support team. Meet the L-Tron Law team and read some of their stories by clicking here.
This year, L-Tron mailed letters and thank you cards to various local departments. The officers were so thankful that we were thinking of them and appreciated them!
L-Tron has a long history of supporting Law Enforcement. In the past, we have participated in "Cookies for a Cop" and have shared our own personal stories about how Officers have made a difference in our individual lives. Last year, we teamed up with Usbourne books and the Jack Foundation to run a "Cuddle Bear Drive" – providing Officers with teddy bears and books to give to children they might encounter on their calls.
This year, L-Tron partnered with the Badge of Honor Association to help build their Policeman's Ball website. L-Tron assisted the BOHA by donating time, resources and creative to help bring the Policeman's Ball page to life and honor those Police Officers who made the ultimate sacrifice. L-Tron is also working with BOHA to help redesign their current website. The L-Tron team also assisted to spread awareness of the 'Go Blue' campaign for fallen NYS Trooper Nicholas Clark. The team encouraged local businesses to shine blue lights in remembrance, and made a donation in in the name of each business that participated.

5 ways you can celebrate "Thank A Police Officer Day 2018:"
Drop off some sweet treats at your local police department.
Visit a memorial and pay your respects to those who have given their lives.
Say thank you to a Police Officer in your neighborhood. Pay it forward by treating them to lunch or coffee on your way into the office.
Thank a department by sending notes or cards to the station.
Share positive stories about how a Police Officer has helped you. Share them on social media, or send them to us & L-Tron will post them on your behalf.
Has a Police Officer helped you?
Commend a local Police Officer that has gone above and beyond. The L-Tron office is located in Ontario county and most of our employees live in Monroe county. Visit the your police department website and shoot a quick thank you to an Officer who has helped you or made a difference in your life. This is an easy way to honor a Law Enforcement Professional for Thank a Police Officer Day 2018!
Here is a quick list of departments near our offices;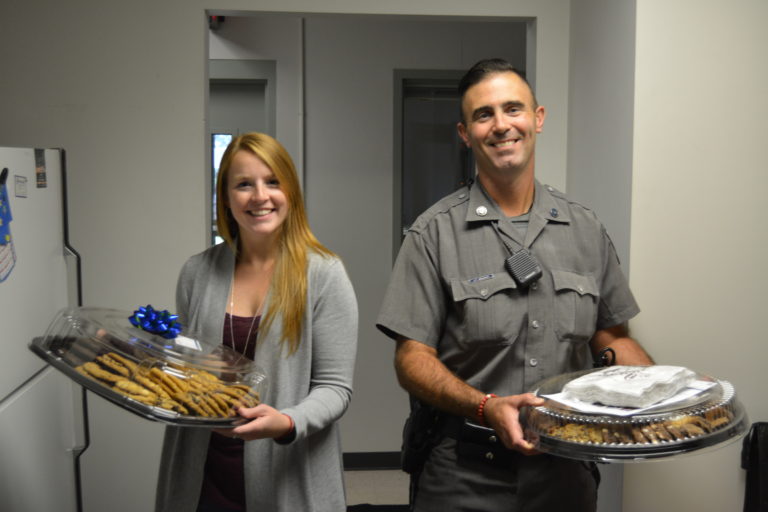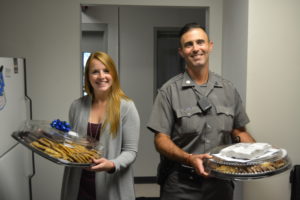 Questions? Interested in learning more about L-Tron's company culture?
Get in touch with the L-Tron team.
Call 800-830-9523 or Email info@L-Tron.com