L-Tron is pleased to introduce the members of our Law Enforcement Support Team.
We are thankful for our Law Enforcement Support team of retired Sergeants, Investigators and Deputy Sheriffs. After working with Law Enforcement agencies for over 17 years, L-Tron has brought on these invaluable team members to provide perspective and more opportunities to hear the voice of the Police Officer. Our Law Enforcement Support Team helps us to build our products around what they needed while on duty. The team travels to conferences, teaches courses and writes content that speaks to Officers who are still serving. Have a question for our Law Enforcement Team – feel free to reach out.
Meet the individuals who are helping L-Tron support Law Enforcement agencies nationwide.

Sergeant Hank Kula (Retired)
Hank is the "oldest" member of our Law Enforcement Support Team. We don't mean the oldest in numbers, but that he has been with L-Tron for the greatest length of time. The OG support team member, Hank had the opportunity to work with L-Tron when he was a Sergeant with the Greece Police Department. He used our OSCR360 Solution on one of its first homicide investigations. Hank served as a Law Enforcement Officer for over 26 years. He is a certified crime scene investigator, crash reconstructionist and former journalist. He worked as a police instructor with recruits, veteran officers and supervisors. His instructional specialties include crime scene management and investigation, photography, communications and public information. Now that he is engrossed in the L-Tron culture, Hank has enjoyed writing and sharing his transition out of Law Enforcement, and has helped us with numerous initiatives including running our Forensic Photography Refresher Course. He also gets to utilize his photography skills and takes pictures at many of our company events. We're happy to have you, Hank!
Meet Investigator John Dobies (Retired)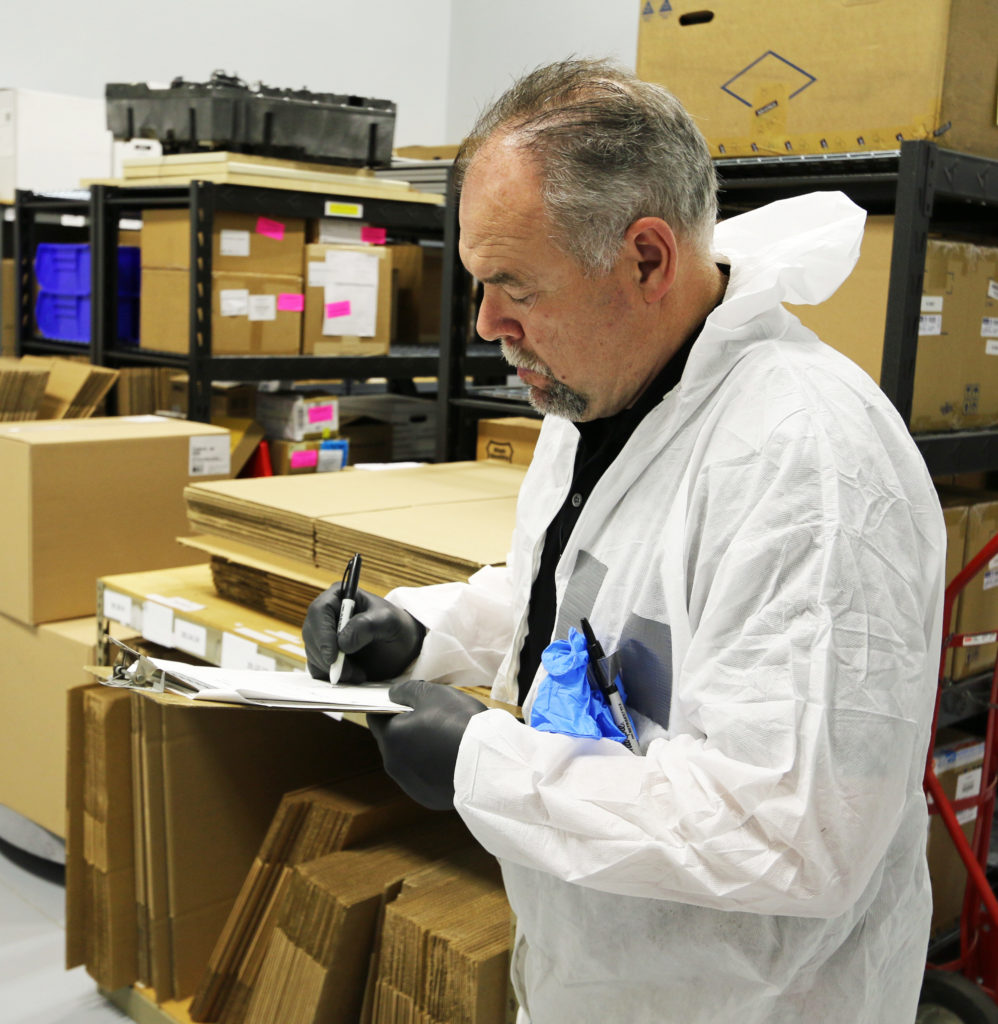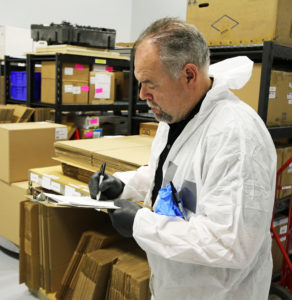 Meet Environmental Conservation Police Officer and Investigator John Dobies. John has been with the Department of Environmental Conservation (DEC) for over 28 years. John's life long dream was to be a DEC Officer – a job that entailed protecting both citizens, wildlife and the environment. He has worked on many notable and unique cases throughout the course of his career – he has handled everything from the dumping of illegal and hazardous waste, to off-season deer shootings, and even hunting related homicides. John also volunteered to work at Ground Zero after 9/11. While John has not been with L-Tron long, he has already assisted the team with so much. John assisted with our Refresher Forensic Photography Course and with staging our in-office mock crime scene. He has helped several departments train on using OSCR360. John is enthusiastic and does everything with a smile. When John set-up his desk at the L-Tron office, he brought tons of unique items – including bullet casings and his dart board. We can't wait to see what else John will bring to the L-Tron team!

Deputy Sheriff Andy McNeill (Retired)
Deputy Sheriff Andy McNeill is the newest member of our Law Enforcement Support Team. Andy comes to L-Tron from the Monroe County Sheriff's Office. He has spent 20 years (plus 1 day) in Law Enforcement, 18 of them as a crime scene technician. Andy is an ACTAR-accredited collision reconstructionist and an IAI-certified (International Association for Identification) senior crime scene analyst. He has testified as an expert witness at the town, county and state court levels. He has also worked as a police instructor and run several forensic photography and crime scene technician training courses. Andy assisted the NYS Division of Criminal Justice Services with developing its Basic Investigative Photography and Police Crime Scene and Evidence Specialist courses. He holds a Master of Forensic Sciences degree from the George Washington University. He has hit the ground running at L-Tron – he assisted us with staging a mock crime scene, ran our Forensic Photography Training (with Hank) in April, and will be speaking at the IAI Conference in San Antonio, TX at the end of July. Andy will have the opportunity to work alongside his longtime friend and colleague, Hank Kula. We are excited to catch a glimpse of the 'Hank & Andy' show at the office. In his free time, Andy enjoys kick-boxing, craft beer, and exploring the Adirondacks. Welcome to the L-Tron team, Andy.

Meet Sergeant Chuck Grasso (Retired)
Although physically far away from L-Tron, Chuck keeps the team close to his heart. Currently residing in Connecticut, Chuck makes regular trips up to the L-Tron office to share ideas and keep the staff on their toes. Chuck served for over 27 years, working as a Patrol Officer, Police Sergeant, Director of Emergency Management,  Public Information Officer, Accident Reconstructionist and Team Commander. He is a court-deemed expert in several specialized areas of motor vehicle collision reconstruction. Chuck had the opportunity to travel with the L-Tron team and used OSCR360 at several mock Crash scenes. Most recently, he outlined the 'Key Components of a Comprehensive Crash Investigation' and used OSCR at the PSP Traffic Reconstruction Seminar in October. He has also served on the ANSI D-16 panel and is currently a certified Police Academy Instructor in Collision Investigation and Traffic Enforcement.
We are honored that these Officers chose L-Tron for a second career.

Questions? Interested in learning more?
Get in touch with the L-Tron team.
Call 800-830-9523 or Email info@L-Tron.com