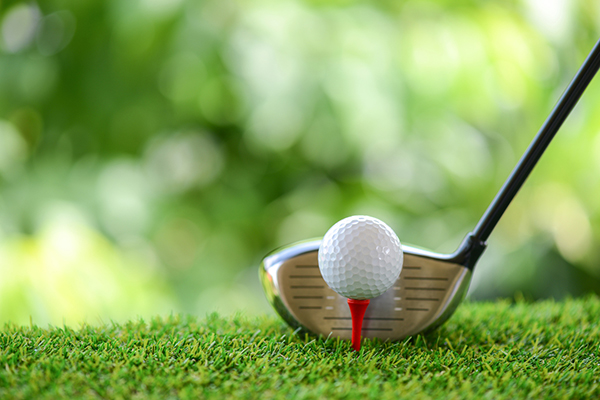 (A 2 minute read)
We have apps and gadgets that record our heart rate when we're walking up the stairs, that tell us when the kids are home, and remind us to buy milk on the way home from work. So, why not expect that our favorite pastimes have also been amended or advanced by technology?
This summer, golfers can enjoy a virtual cart full of gadgets to improve their game—from a better swing to more strategic play.
Here's a look at 7 high tech golf gadgets:

Night Sports Light-up Golf Ball. Want to keep playing after the sun goes down? This regulation golf ball uses LED technology to light up when you hit it.


Callaway Epic Driver. Apparently, it does take a rocket scientist to make a better golf club. This club's design is based on Boeing's research and the physics of energy lensing. Callaway says the Epic Driver offers 21 yards of shot-shape correction. The ultra-lightweight titanium bars behind the clubface enable faster ball speed and more distance off the tee.


Garmin Approach X40 Golf Watch. Think of this as a FitBit for golfers. Track your heart rate, plus precise distance to the front, middle, and back of each green. Garmin has conveniently included data for more than 40,000 golf courses around the world. The X40 also measures and records your shot distances.


Bushnell Pro X2 Rangefinder. Use this handheld laser rangefinder to get a more precise read than GPS provides. Read the slope and zoom in on the exact pin location, accurate to half a yard.


SkyPro Swing Trainer. Attach the tiny device to the shaft of your club. It transmits data—3,600 measurements per second—to the free iOS and Android app on your smartphone or tablet to help you improve your game.

Zepp Golf 2. Attach this small sensor to your glove, download the Zepp app, and capture your hand speed, swing speed, back swing position, hip rotation, and swing plane. The app analyzes your swing and offers tips to improve.


Game Golf Live. Attach tiny tags to your clubs and the embedded sensors let you track your shots.

From free apps to five-figure golf simulators, you have a massive array of golf gadget technology to help you improve your game this summer.
It just depends on how much green you want to spend to achieve greatness on the greens.

What tech golf gadgets do you find helpful? Share with us on Twitter @LTronCorp!