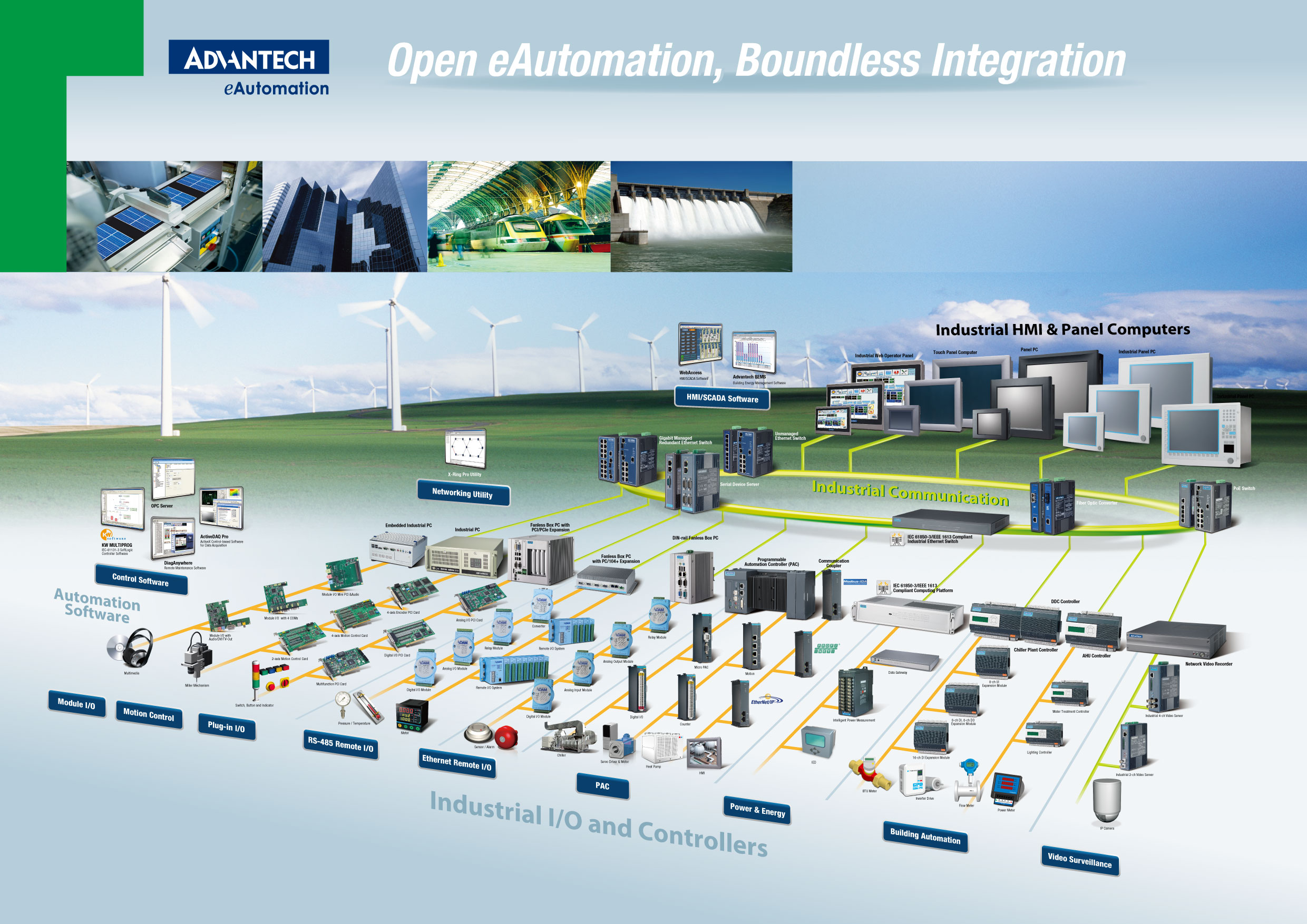 Information Technology (IT) Departments are the front line for most of the hardware configuration, software installation, physical implementations, and service of PCs within their company's facilities. As I have become more involved with IT Departments at a customer level, I have realized the importance of providing a quality PC solution that will result in improved user performance and minimal downtime. While off-the-shelf solutions work for some, there are limitations to what these PCs can provide.
5 Reasons IT Departments Should Consider an Industrial PC:

Form Factor


Industrial PCs are an appealing option due to the multiple form factors available. If a 19" rack mount solution is required, 1U/2U/3U/4U/6U options are available. In instances where a smaller cabinet or tight space limits the size of the PC, you can utilize a 6-slot/8-slot Wall Mount/Desktop. If space and air flow both play a major factor, you can go with a Din-Rail, Stand mount or Wall mount Embedded PC. If you'd like to combine an HMI with the Embedded PC, there are a myriad of 4:3 and widescreen touch/multi-touch solutions available. If a stand-alone HMI is preferable, you can configure a Touch Panel Computer, Panel PC or Industrial Panel PC to meet your specification requirements.
Performance


There is a misconception that Industrial PCs can't run as fast as some of the off-the-shelf PCs. The truth is that PC performance is at the forefront of most Industrial Computer manufacturers. Industrial computer manufacturer Advantech continuously works directly with CPU providers (such as Intel) to develop their product line based on CPU trends and long-term availability. They have even arrived early to the party with their newest Motherboard release utilizing the Intel Skylake series CPUs.
Longevity


Industrial PCs are designed with industrial metal/steel framework and NEMA/IP ratings that enable them to withstand the harshest of conditions. In addition, all product and components provided by Advantech have a 5-7 year availability time frame, allowing the user(s) to standardize on one or more configurations for ease of implementation. I have found that the quality of Industrial PCs, along with the ability to "lock in" a specific configuration over an extended period of time, has been the biggest value to my customer base.
I/O Expansion


Unlike most off-the-shelf PCs that only contain a maximum of 4-5 expansion slots, Industrial PCs can accommodate up to 20 I/O expansion slots. In addition, ISA slots are still available with use of a PICMG 1.0 passive backplane and single board computer to fulfill any existing legacy ISA requirements. There are also multiple I/O expansion slot combinations available (ISA/PCI or PCI/PCIe), depending on the Motherboard or Passive Backplane/Single Board Computer selected for your PC. Please keep in mind that you can't use ISA with PCIe, so it will be one or the other. Lastly, the framework of every Advantech board is "Industrial" in nature, making the onboard I/O and I/O expansion slots more durable and reliable than any standard retail PC.
Customization


The ability to customize your Industrial PC configuration to tailor exactly to your application specifications is a larger value than most consider it to be. Most off-the-shelf PCs are limited in customization and although they provide the performance, they don't "do changes" well. IT Departments require configuration flexibility due to the multiple CPUs, varying amounts of memory and multiple I/O card required. With an Industrial PC, I have been able to successfully provide hundreds of "one-off" solutions that have enabled customers to fulfill their requirements

Thanks for reading my 5 Reasons IT Departments Should Consider an Industrial PC. I have seen the success IT Departments have had utilizing the configurations I provide and feel that it's in everyone's best interest to explore this option.