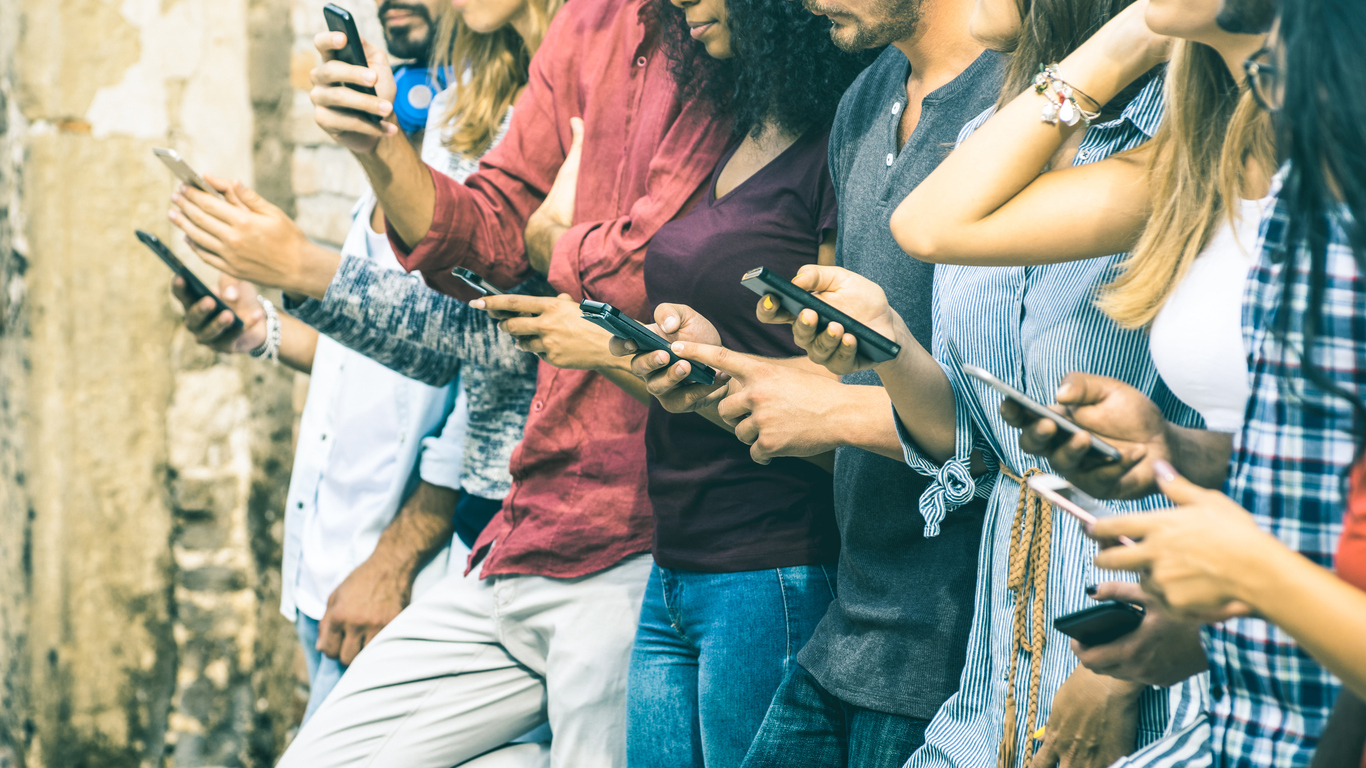 Last week, we introduced the hot topic of Facebook privacy and discussed some simple ways that you can adjust your privacy settings to protect your privacy. You can read Part I here.
Today, we will continue this discussion, beginning with Facebook Ads. You have more control than you might think!
Tactic 3: Adjust your Ad Preferences
A central concern for Facebook users is the ads they see in their news feeds. It is amazing to see how targeted ads can be. In fact, Facebook dedicates an entire section to your ad preferences. These preferences are:
Your interests
Advertisers you've interacted with
Your information
Ad settings
Hide ad topics
With some fine-tuning, you can adjust which ads you see based on your data.

Your Interests
 
Facebook shows you the types of ads you may see based on a variety of your interests, including hobbies, news, travel, and more. These ad options are based on pages you have liked or ads you have clicked. In the example below, an ad preference is pets because a page related to pets was liked.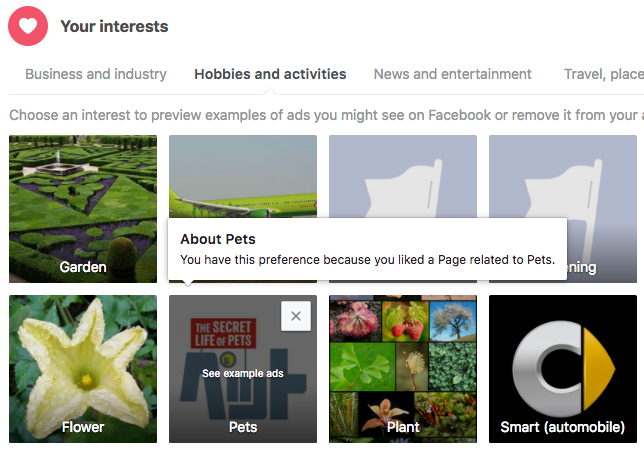 You can remove an interest at any time.

Advertisers You've Interacted With
This section shows you the advertisers you've come in contact with. You may have visited their sites, used their apps, or signed up for email newsletters. Just like with your interests, you can choose to remove seeing ads from specific advertisers. This section is also relevant because it shows you how Facebook classifies your data and determines which advertisers you see.

Your Information 
This section is perhaps the most telling of how granular Facebook Ads can be targeted. Unless you turn these options off, Facebook can show you ads based on your relationship status, employer, job title, and education. Facebook also creates a category profile for you that includes whether you:
Are a parent
Have a birthday in a certain month
Use a mobile device
Are liberal or conservative
These are just a few of the categories Facebook can target. Similar to information about you, Facebook allows you to remove categories. Note that unless you specifically tell Facebook to not target ads to you based on your information, you will see ads based on this data.

Ad Settings
You can tell Facebook to allow or now allow ads to be seen based on data from partners and Facebook Company Products (i.e.: Instagram and WhatsApp). What this means is that your data can be used for ads when you interact with Facebook partners and company products.

Hide Ad Topics
This section gives you the option to exclude seeing ads related to three topics. These topics are alcohol, parents, and pets. You can choose to hide ads for six months, one year, or remove permanently.

Bonus Tactic– Download Your Information
On the main settings page, click "General" in the left-hand navigation. You'll see your general account settings, but at the bottom of this table is a link to download a copy of your Facebook data. It may take a little while to download, but this information is extremely valuable to view and you may be surprised at what you discover.

Final Thoughts 
It may not be a popular opinion, but data sharing is the price we pay to use a free program like Facebook. Luckily, we are able to determine what we share and how much. Make sure that you are occasionally reviewing your data sharing settings to ensure only the information you want to share is being used by Facebook.

Questions?
Call 800-830-9523 
Email info@L-Tron.com