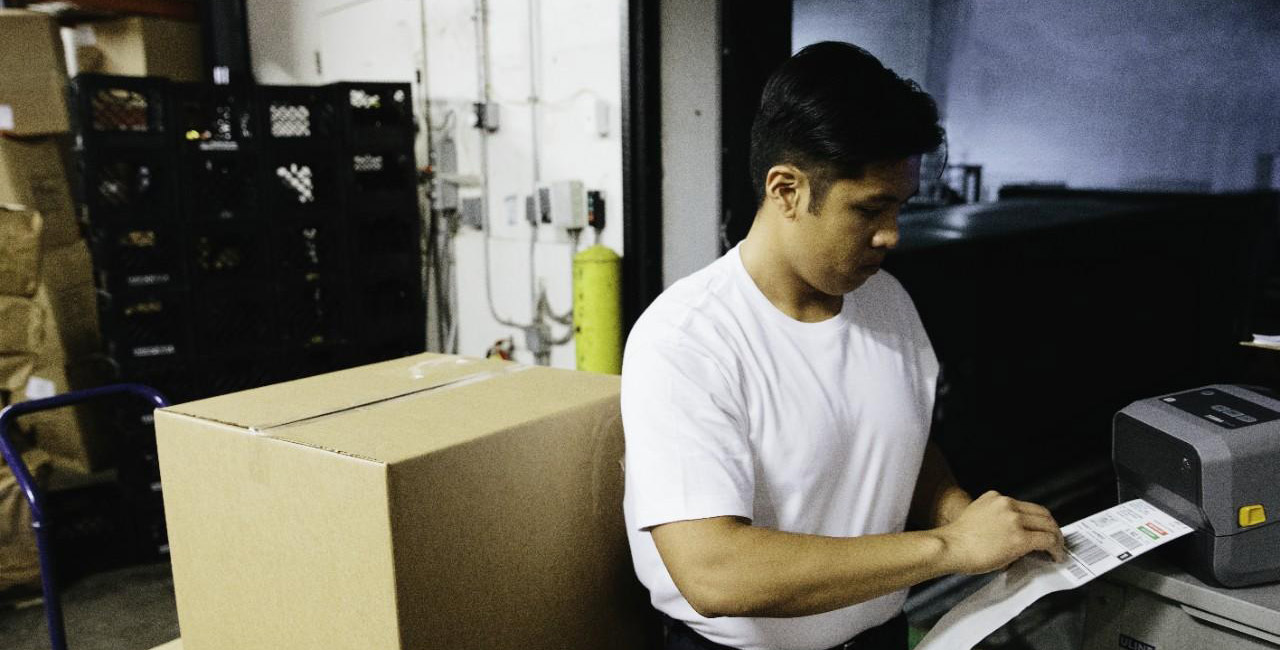 Automate and streamline your operations
Connected solutions for a connected warehouse
Nothing makes a customer happier than receiving their product sooner than expected. The best way to grow customer loyalty is by giving them what they want and getting it to them quicker than they expected. This is all streamlined and made by the high throughput capacity achieved by automation.
Speed is helpful, optimization on resources is welcomed, but accuracy in the shipping and delivery is paramount. Through connected and automation solutions, you can reduce the error rates significantly and the end result is a much stronger relationship with your customers. Reduce errors and improve customer satisfaction with connected shipping and delivery solutions.
Streamline day-to-day operations
Reduce shipping errors
Reduce unproductive minutes
Accurate traceability and analytics
Reduce human errors
Improve customer satisfaction
Take control over areas where errors most commonly occur under human labor in receiving and sorting goods by automating the process order fulfillment and shipping and delivery.
With L-Tron and Zebra mobile computing, printing and scanning solutions, you will gain the flexibility and agility needed to improve processes, meet quality goals, have happier customers and make great strides toward a more efficient operations.
Contact us today for a no-obligation evaluation of your current environment and solutions to help you improve your connected warehouse and workflow performance.
Extreme environments and bangs and bumps are no match for these lightweight, compact printers. Zebra's ZQ510™ and ZQ520™ printers are the most rugged printers available. They perform in the widest operating temperature range in the industry and can withstand repeated drops to concrete from up to 6.6 feet. Water spray is no match with their IP54 rating. Featuring Zebra's Link-OS® environment, these premium printers are easy to integrate, manage and maintain. With large buttons and a user-friendly interface, they are easy to operate, even when wearing gloves.
The ultimate in ultra-rugged enterprise-class all touch computing inside the four walls and outdoors
The TC77 Android Touch Computers builds on the highly successful TC70/TC75 Series family to create the ultimate ultra-rugged all-touch computer for all workers inside or outside the four walls — a smartphone experience for maximum simplicity, the ultimate in rugged construction, complete cellular network flexibility, and a new platform offering more capabilities than any other device in this class for maximum staff enablement.
Keep your critical operations running efficiently. Constructed with an all-metal frame and bi-fold door, ZT400 Series printers deliver advancements in print speed, registration and connectivity as well as additional advanced features. ZT400 printers feature USB, Serial, Ethernet and Bluetooth® connectivity along with expanded RFID capabilities. And with Zebra's Link-OS® environment, an innovative operating system, you can easily integrate, manage and maintain these printers from anywhere in the world.
Best-in-class RFID read range with a powerful Android platform
The MC3390R long-range RFID handheld reader brings a new level of efficiency and accuracy to inventory management, order fulfillment, cross-docking, and more. The integrated long-range antenna supports a best-in-class RFID read range, and coupled with Zebra's high-performance ASIC radio technology, delivers higher throughput, so inventory counts can be accomplished more quickly and accurately. With Zebra's signature rugged design, the MC3390R is built for your semi-industrial environments, yet is lightweight with the right ergonomics for all-day comfort. And the large touchscreen, physical keypad and Android OS deliver an intuitive and flexible platform for your RFID application needs today and tomorrow.