In attaining real-time visibility, automation technology is a must. If you're a smaller company, you may be apprehensive about not being able to keep up with the cutting-edge technology you hear about in Amazon warehouses or other huge chains. The great news is that there are plenty of effective and affordable types of automation technology to implement, and this technology will have a major impact on your operations.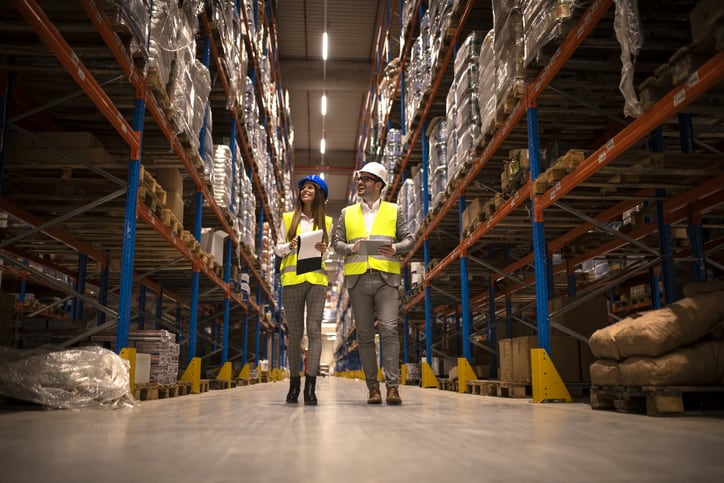 Real-time visibility is vital for so many reasons.
You can troubleshoot issues that arise almost as quickly as they occur.
You can see everything as it happens around you, identifying processes that need streamlining.
You can immediately recognize when assets or employees are being underutilized.
You can detect inventory concerns before they become a problem.
You can establish a problem-free chain of custody.
You can ensure reliable accuracy every step of the way.
You can remotely manage stock and operations in the shipping yard, terminal and on the road.
You can provide accurate information to customers and business partners.
Most importantly, you can increase profits and exceed customer expectations.
Along the supply chain, mobile devices increase the speed and accuracy of order picking, while handheld computers (like the MC9300 or the CK65 Mobile Computer) boost inventory accuracy and reduce out-of-stock items. Radio frequency identification (RFID) technology takes real-time inventory visibility to a whole new level.
When it comes to managing the assets, people and processes behind warehouse operations, employees who are equipped with the right devices can fulfill orders quickly and accurately. The "ideal" device should have multi-modal technology, meaning that employees can use the same device to perform a variety of tasks around the warehouse, such as scanning, tagging, and voice-picking.
In addition to implementing a great warehouse management system (WMS), your warehouse will benefit from a Real-Time Location System (RTLS) to track the whereabouts of items at any given time, as well as a Yard Management System (YMS) to track real-time data of trailers in the storage yard, from staging to docks and order fulfillment. Not only will you minimize turnaround times, you will also ensure safety and security on the premises.
Interested in learning? Visit our warehouse distribution center here.
Learn more about each of these components in Part IV of this series, "A Smarter Warehouse."