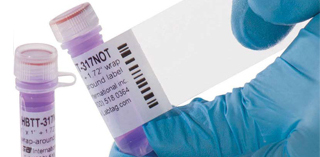 Though we may take them for granted today, barcodes have been a game-changer for companies over the years. In fact, it's hard to even recall the times when inventory and asset tracking involved pen and paper. Traceability – and the supply chain process as a whole – have certainly come a long way, all due to those tiny black lines that hold a wealth of important information. 
Traceability is a pretty straightforward process that offers immense value to all sorts of industries, including manufacturing, healthcare, retail, public safety, warehousing, distribution, and more. It isn't difficult to implement but, like most things in life, there is a catch: 
Traceability only works when your barcode labels work.
So that means:
When your barcode labels are smudging..
When your barcode labels are all scratched up..
When your barcode labels curl..
When your barcode labels tear..
When your barcode labels fall off..
..You don't have a traceability solution – you have another issue at hand.
To track your materials effectively and accurately, your labels need to last. That is exactly what we helped one medical equipment provider accomplish, despite numerous environmental challenges. 
Our client, a growing company that provides home healthcare medical equipment for rent, needed barcode labeling help. The company serviced customers in 17 counties in central New York and northern Pennsylvania, and was finding that their current barcode labels were not holding up to their environment or processes.
The organization provided medical equipment like wheelchairs, oxygen systems, bathroom safety equipment, lifts, home care beds and the like, to rent. The equipment required tracking upon rental to and from one of the company's five warehouses. While a barcode labeling solution to track this inventory had been implemented, the company's thorough and rigorous cleaning processes were damaging the barcode labels to the point where they were no longer scannable. Something had to change.
Though the company was doing all the right things to ensure the safety of its customers through its sanitation measures, the barcode labels were falling off or becoming unreadable due to smudging and scratching. Without readable labels, the company was not able to accurately track its inventory. This is where L-Tron's team of experts came in to help.
After discussing the organization's unique needs, L-Tron discovered that the company would need labels that:
Could stand up to an industrial strength cleaning environment – comparable to that of a carwash. This included water temperatures of 300ºF for as long as seven minutes.
Could withstand repeated use of water pressure and strong disinfectant cleaner.
Could tolerate the hot and cold temperature extremes present in their warehouses.
Were scratch and smudge resistant, due to the nature of rental equipment usage.
The Solution
The L-Tron team suggested the possibility of labels that would last for years, despite the harsh environmental conditions that they would inevitably be exposed to.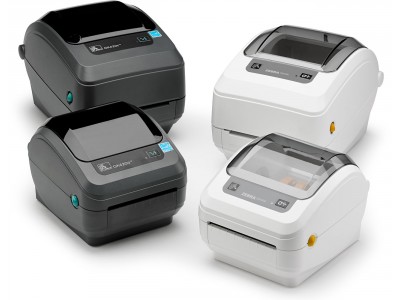 The full client solution included:
A Zebra desktop thermal label printer because of its fast speed, high print quality, and compact size.
The Zebra Z-Ultimate 4000T Synthetic labels with the matte polyester facestock, which was proven to resist harsh chemical and temperatures of up to 300ºF for three years. Because the rental equipment also takes a beating, the scratch resistance of the Z-Ultimate Synthetic labels protected the traceability of each asset.
Finally, L-Tron also recommended a ribbon similar to the Zebra 5100 Resin Print Ink Ribbon.
Although your barcode labeling or traceability situation might not be exactly like this one, chances are there are environmental conditions that you do need to contend with.
At L-Tron, we pay particular attention to environments that pose tough challenges – extreme temperatures, exposure to moisture and chemicals, and lengthy outdoor use. With thousands of label combinations out there, it helps to have experts available to help you narrow down the choices and determine what will work for your unique needs. Rather than use a trial-and-error approach, contact us to take advantage of our knowledge and expertise. L-Tron team members are also happy to provide sample/test labels.