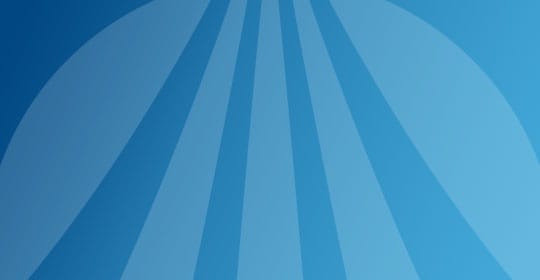 eCitation Video:
How does eCitation Assist with Multi-Ticket Traffic Stops?
How eCitation Assists with Multiple Ticket Traffic Stops
This brief video (< 2 minutes) explains the benefits of electronic ticketing at traffic stops with multiple tickets being issued. Hear from law enforcement officers at a New York State Sheriff's Office as they explain when, why, and how they use the 4910LR Driver's License Reader to dramatically improve their efficiency on the roadside. A special thank you to the local agencies who worked with us to create this video. Click here to watch the video on Youtube.

---
How does the 4910LR assist at multi-ticket traffic stops?
Efficient. Fast. Improving Officer Safety
Electronic ticketing, or eCitation, is the process of ticketing a motorist electronically, rather than manually. A seemingly simple traffic stop can quickly turn complicated when multiple infractions occur. For instance, a straightforward speeding ticket might uncover that the motorist:
Is driving an unregistered vehicle.
Has a suspended license.
Is driving without a license.
Has an overdue inspection.
Is driving under the influence of drugs or alcohol.
Additionally, a crash might have a number of motorists and vehicles involved. These situations can result in multiple citations and appearance tickets, turning a brief traffic stop into a lengthy paperwork session. Using the 4910LR and eCitation software, an officer can drastically reduce time spent at a traffic stop and eliminate the errors and illegible handwriting that often go hand-in-hand with handwritten tickets.
Traffic stops can be dangerous for officers in many ways. ECitation assists in reducing the amount of time they're pulled over and completing paperwork. This allows Officers to retain their situational awareness and to get off the side of the road faster. Plus, less time on the roadside means more time spent on patrol. This means Officers spend less total time writing tickets and more time out in the community, protecting and serving.
The 4910LR Driver's License Scanner
Developed from the voice of law enforcement, the 4910LR Driver's License Scanner was designed to be the patrol vehicle barcode scanner of choice, instead of the alternative: a bulky scanner designed for libraries and grocery stores. Officer input and feedback allowed us to create the 4910LR with: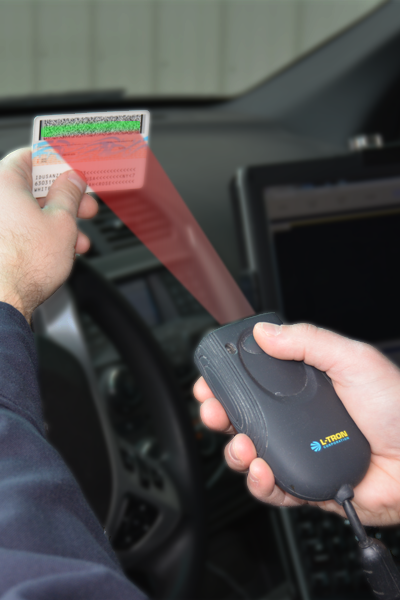 A familiar radio mic-style design that fits easily and comfortably into the palm of your hand.
A scanning engine that scans in all lighting conditions: bright sunshine, nighttime, and everything in between.
An easy aiming bar that illuminates the barcode for a quick and easy scan with no questions.
An imager to take and attach grayscale images, such as fingerprints, radar readings, road signs, license plates, sketches, and signatures.
Compatibility with ticketing software (TraCS and 50+ others…ask us if you're not sure)
An add-on Magnetic Mount that keeps the scanner safely stored when not in use, without giving it a second thought.
---
"In the old days when we [had to] write down our tickets, that was getting ready for a writer's cramp, essentially."
Law Enforcement Officer from a NYS Sheriff's Department
---
Questions?
Fill out a contact form by contacting us here.
For immediate assistance, please call Juli at 800-830-9532 x115 or email info@L-Tron.com.