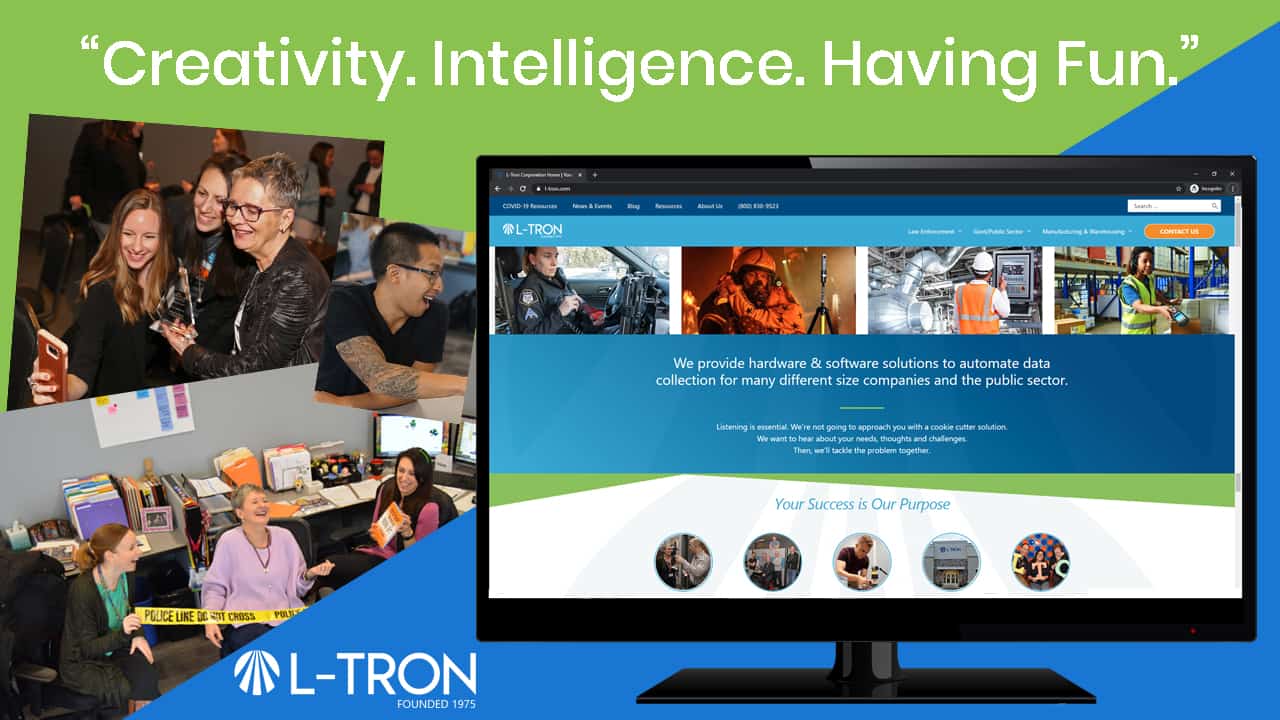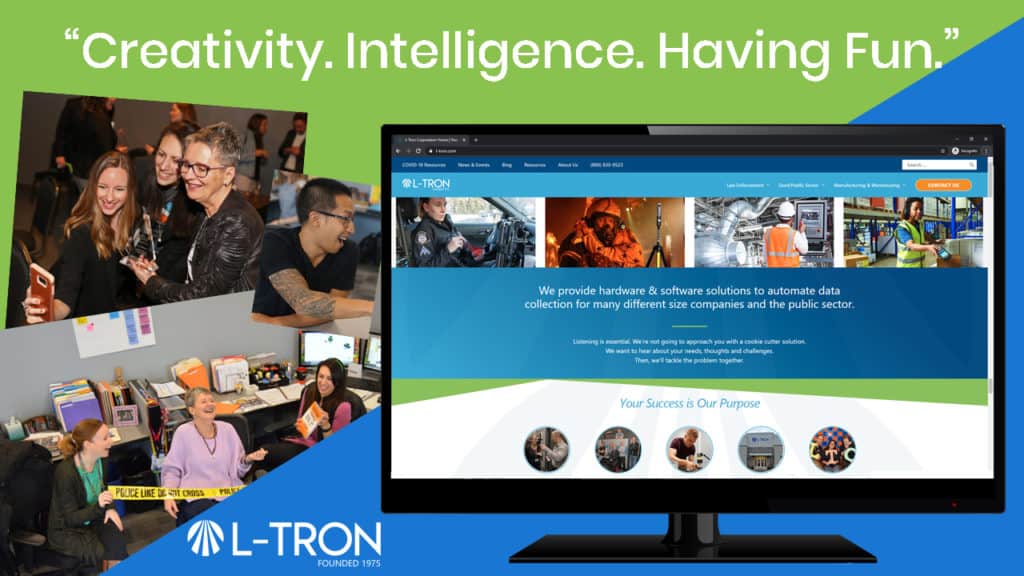 Building our Digital Dream Home: How our Clients Inspired the Foundation for our Corporate Website
How YOU Helped Us Build Our Digital Dream House
Last month, we were super excited to hear our company's name called out during the virtual Rochester AMA Pinnacle Award ceremonies…not just once, but twice! We won awards for Best Website and Best Small Business Campaign.
We were thrilled to win in the competitive category of Best Website. After all, every company and organization these days has a website. So, what made L-Tron stand out above some of the top names in Rochester? Well, simply put, we built our website (or as we like to say, our "digital dream house") with you – our customers – in mind!
Using the Past to Look Forward
Our previous website dated back to 2014. Looking back, it was not easy to use or navigate. It looked and felt outdated. And it certainly didn't reflect who we were as a company or our expertise.
So, we sought to improve your user experience first. We wanted you to easily see what industries we serve and the solutions we offer. We wanted the site to be a place for you to learn about us as a company and see us as the quirky, fun team that we are day in and day out. We wanted our site to have a fresh look, visual appeal, organization, and dedicated pages with quality resources to highlight our latest offerings and industry trends. Most of all, we wanted our visitors to gain something from coming to our site – knowledge. We are a company that has always worked to educate first & give back to our audience by sharing our knowledge and expertise.
The Ultimate DIY Project
We're proud to say that the journey of creating a new website was all done in-house, by our team of talented developers and marketers. Although we considered hiring an outside agency, we realized that we know our clients, our market, and our culture better than any outside firm ever could. Was it scary to take the plunge? Absolutely. We knew there were huge risks associated with rebuilding and launching a new site and have heard countless horror stories of sites failing after a relaunch due to lack of planning, poor site structure and more.
We analyzed years of data to help strategize and make decisions as we listened to the voices of our customers. The project took a tremendous amount of research, adaptability, agility, and a growth mindset to achieve the end result. But, our collaborative team values one another's thoughts, ideas, and expertise, so we were able to challenge one another to achieve new levels of growth. As we flushed out pain points and troubleshot problems along the way, we were able to clearly define each of our roles and responsibilities according to our individual areas of expertise. Trust was – and is – a MUST on our team.
Sure, we've had plenty of bumps in the road and continue to improve on our site design even today, much like the experience of building a home. Yet taking the plunge to build our dream website has resulted in increased site traffic and plenty of positive feedback. Now, our customers feel like they are interacting with real people on our site – because they are. It's an authentic experience that gives you a look inside our four walls to see our fun, passion and creativity.
What do you think of our website redesign? We'd love to hear your feedback!
To find out more about the other category we won from the AMA Pinnacle Awards, be sure to read our blog, "Marketing & Sales Collaboration: The winning formula for a small business campaign"