The L-Tron team will attend the 2023 National Association for School Resource Officers (NASRO) School Safety Conference at the JW Marriott in Indianapolis, IN. The NASRO School Safety Conference will run from June 28 – July 3, and the L-Tron team will be available June 28 and 29th to show the OSCR360 system to attendees.
The NASRO School Safety Conference will feature three keynote presentations. Retired Deputy Chief of Arvada Police Department, AJ DeAndrea, and his daughter Madalena, an active shooter survivor, will present, "Dark Nights of the Soul; When Terror Hits Home." Dr. Bernie James, Pepperdine University Professor of Law, will present, "School Safety and the Law 2023: 'Fix-it Guide' for Protecting and Educating." Molly Hudgens will present, "Saving Sycamore: The School Shooting that Never Happened." 
The conference will offer several NASRO certification courses, as well as networking events, vendor exhibits, and dozens of breakout sessions on the trending topics of today, including: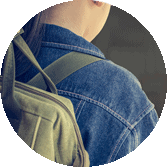 Best practices in school safety.
Child sex trafficking. 
Decoding student behaviors.
Digital threat assessments.
Grant funding.
Students with autism and other special needs.
Online victimization.
Suicide awareness and response.
Drugs and violence curriculum.
Trevor DiMarco and Julianne Pangal will represent L-Tron at NASRO 2023 and look forward to sharing OSCR360 with conference participants.
"We are eager to meet and collaborate with school resource officers from all over the country at the upcoming NASRO 2023 Conference. Our shared goal is to equip school districts with the tools and training they need to keep students, teachers, and faculty safer on a daily basis."  

Trevor DiMarco, L-Tron President & CEO
The patented OSCR360 system is an emergency pre-planning tool that comprehensively captures, stores, and presents detailed 360-degree images of school campuses, inside and out. OSCR360 empowers school resource officers, law enforcement officers, first responders, and school administrators and staff by helping them prepare for the unthinkable.
OSCR users can: 
Create detailed emergency plans while virtually walking through the campuses. 
Identify and label critical points of interest within each 360-degree OSCR image, such as entryways and exits, emergency equipment, classrooms with populations that may require additional support, and more. 
Hold off-site trainings without interruption to student learning. 
Virtually re-visit the campus as often as needed to build familiarity with campus buildings, environments, and populations.  
Gain the tactical advantage needed to facilitate efficient and effective emergency response on campus during high stress situations.  
In addition to OSCR360's emergency preparedness features, OSCR360 is used by agencies nationwide to investigate and prosecute major and minor crimes, crash, and fire scenes, as well as environmental crimes.
Be sure to stop by Booth #812 at the NASRO 2023 Conference to meet the L-Tron team. 
Additional Information
To discover more about the conference and to register, please visit: https://www.nasro.org/conference-landing-pages/conference-landing-page/conference-information/.
About L-Tron
For two decades, L-Tron has partnered with public safety agencies to provide technology solutions built from your voice. We are a proud New York State business, and we are honored to "Back the Blue" in our own state, and in all 50 states nationwide, through a variety of educational events, non-profit sponsorships, and more.
"Your Success is our Purpose."  
---


Questions? Interested in more information on L-Tron or the 2023 NASRO School Safety Conference?
Get in touch with the L-Tron team.
Call 800-830-9523 or Email info@L-Tron.com