The L-Tron team has returned from a successful visit to the Texas Division of the International Association for Identification's (IAI) Conference. The event took place from June 7-8, 2023 at the Holiday Inn Austin Town Lake. L-Tron's John Dobies and Julianne Pangal attended the Texas IAI conference alongside dozens of law enforcement officers, crime scene investigators, and detectives from around the country, demonstrating the patented OSCR360 and presenting a case study to conference participants. OSCR360 received plenty of attention from current and prospective clients.
"We had a great time in Texas for their IAI Division Conference and appreciate the warm welcome we received. Several of the investigators we talked to mentioned past cases they wished they would have had OSCR360 for, such as documenting a scene with skeletal remains and capturing the interior of a vehicle. The consensus was that OSCR360 is a powerful tool for walking someone through a crime scene. One of our current customers even stopped by to talk about getting another system for their agency because they love OSCR so much!"

Julianne Pangal, Customer Engagement Manager
On Wednesday, June 7, Dobies had the opportunity to present his, "HRSI: Hunting-Related Shooting Incident Property Damage Case" to a well-attended audience. Participants were engaged throughout the presentation and asked many questions about the case and the OSCR360 system.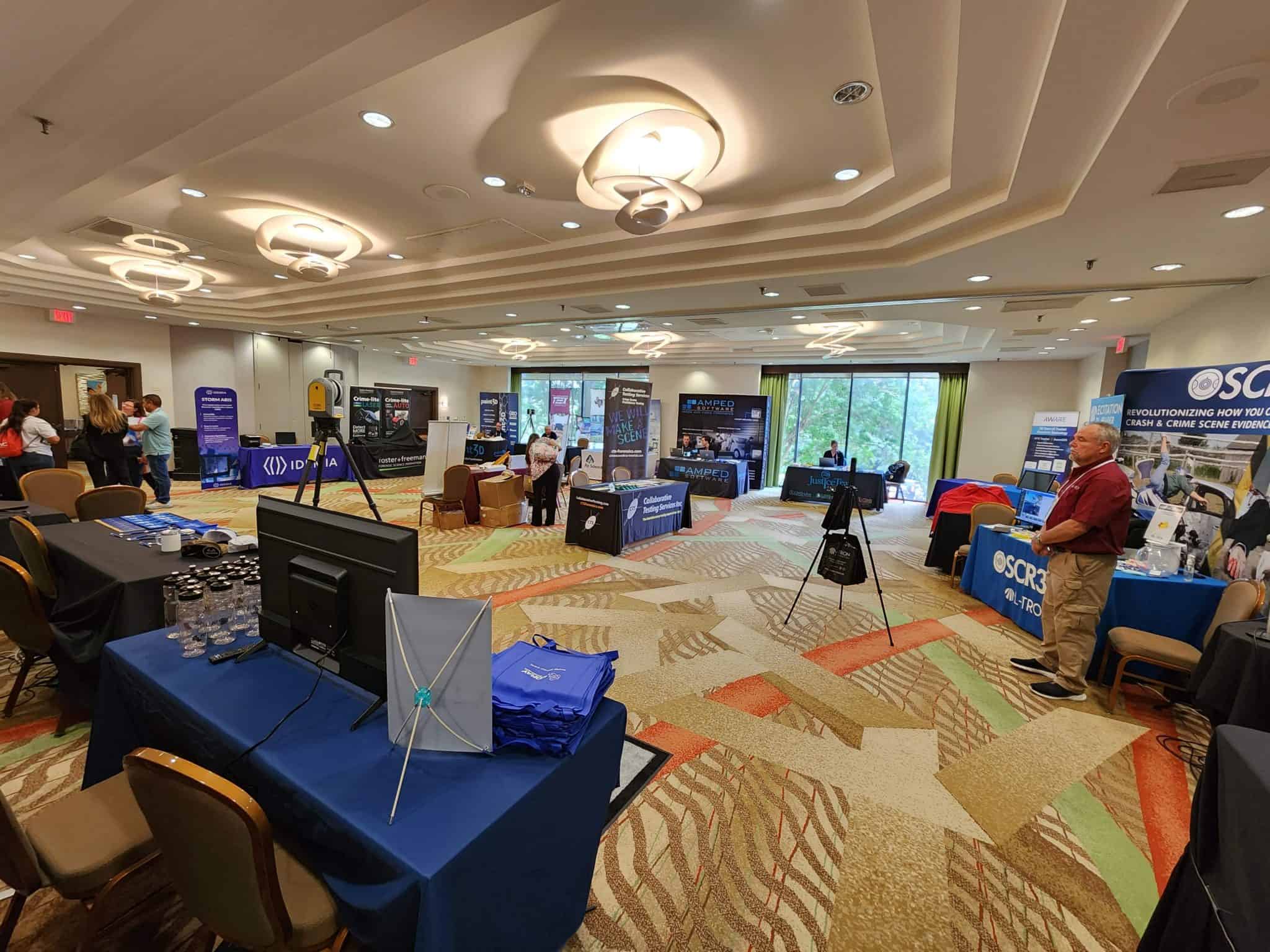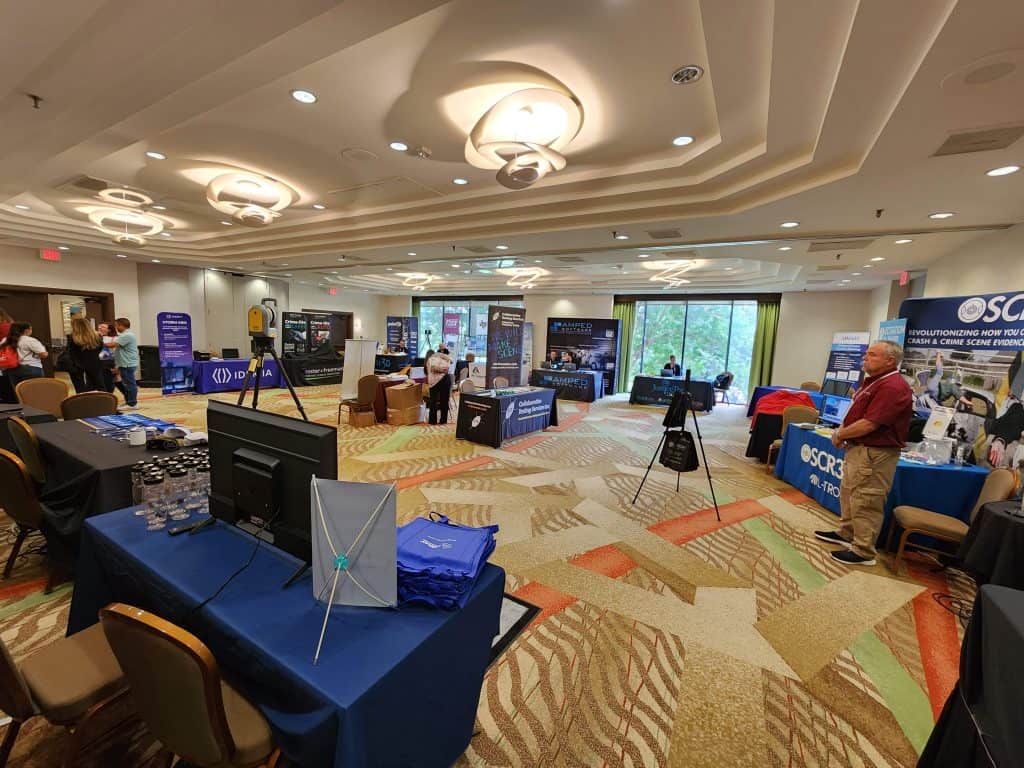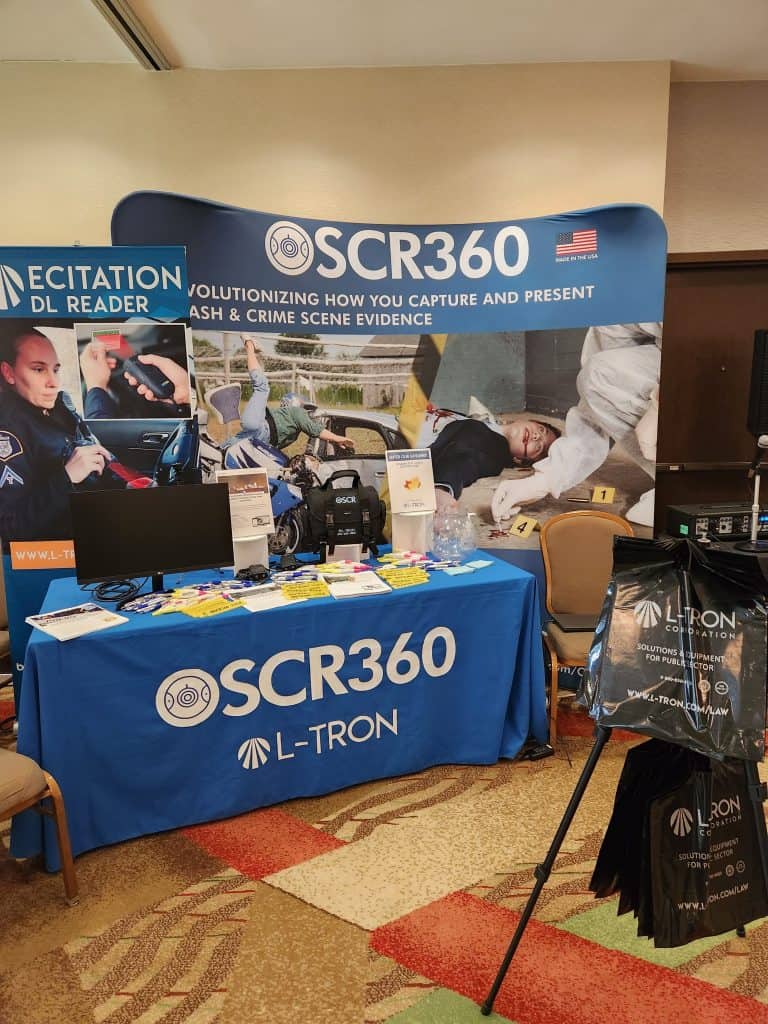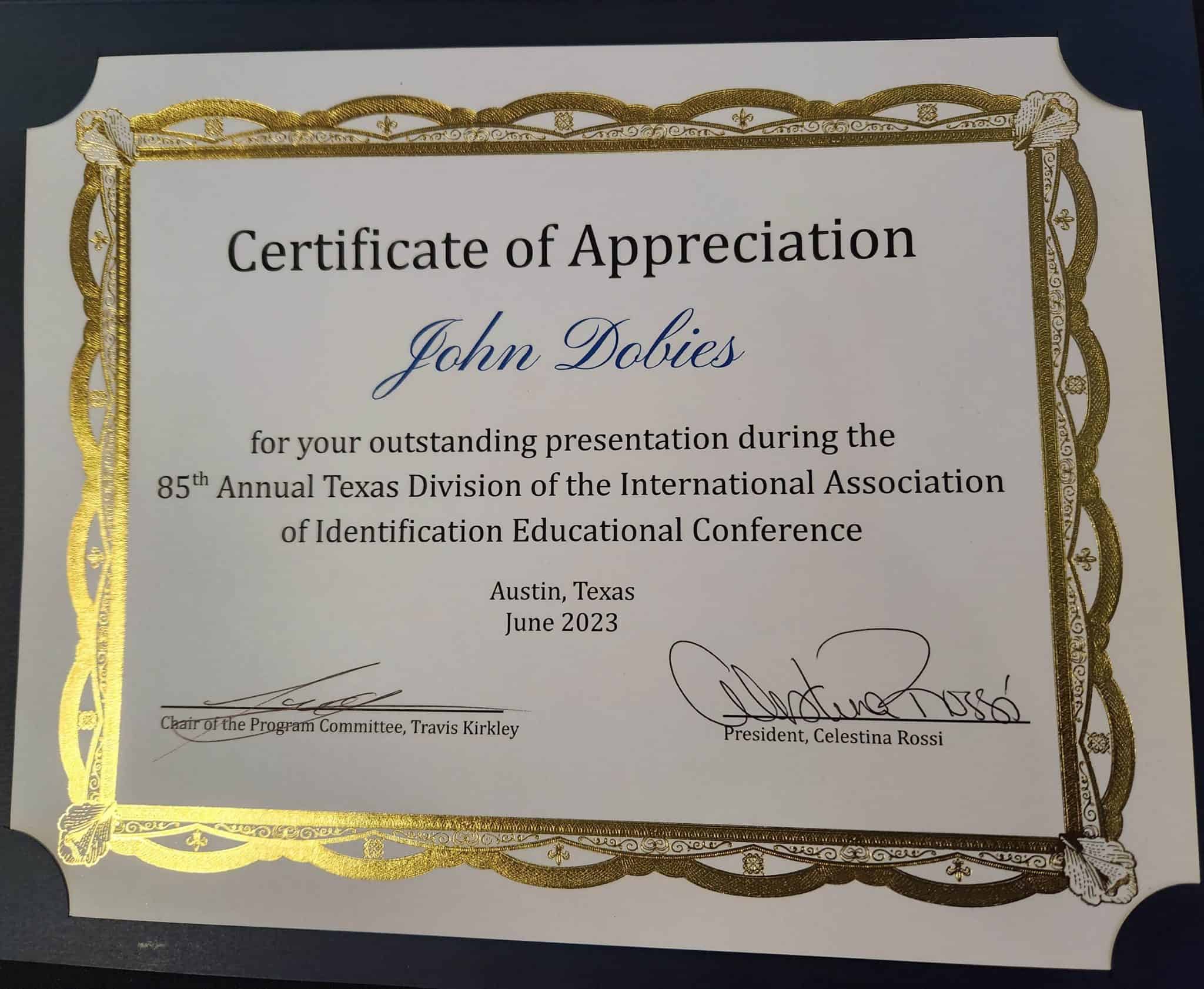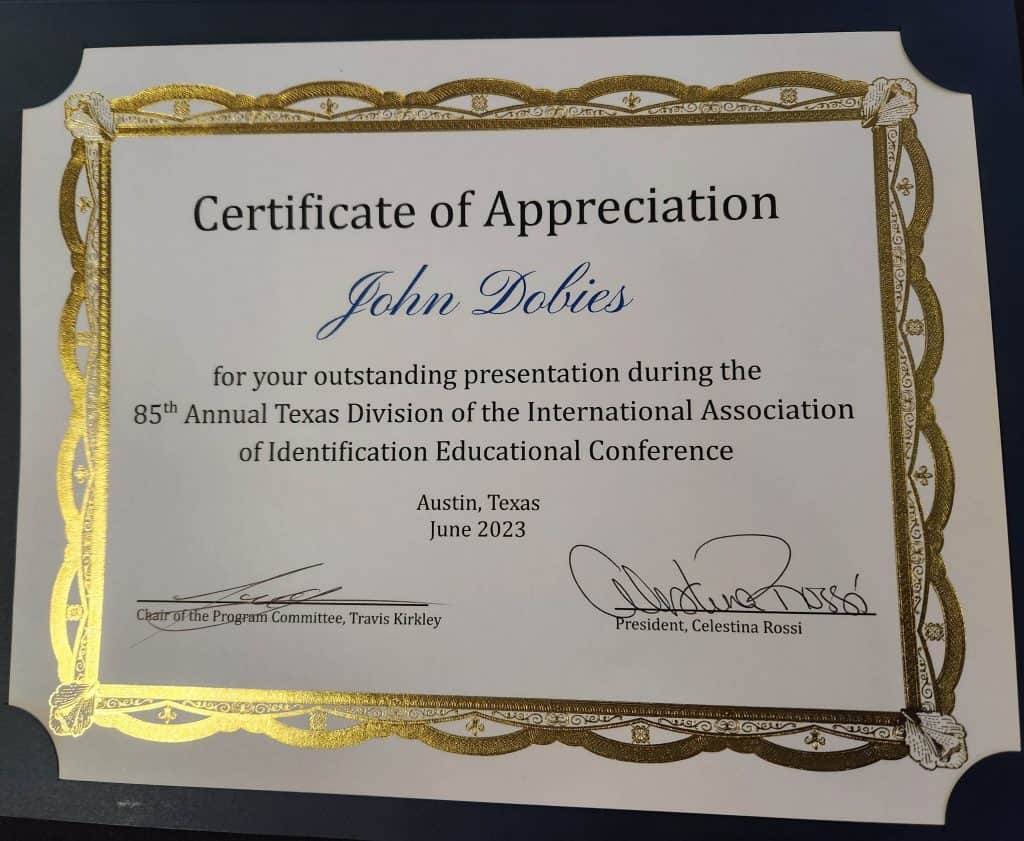 About OSCR360
The OSCR360 system captures, stores, organizes, and presents the facts of a case. From crash and crime scenes to fire and environmental investigations, OSCR360 documents entire scenes in 360-degrees and incorporates each piece of digital evidence from the investigation to create a comprehensive virtual walkthrough. OSCR360 assists detectives throughout the investigation process and is fully admissible in the courtroom, allowing the jury to experience the scene through the eyes of investigators.
L-Tron has been a proud supporter of numerous IAI regional and international conferences over the years. As a partner to thousands of public safety agencies nationwide, L-Tron provides purpose-built technology solutions that help agencies serve and protect their communities. In addition to OSCR360, L-Tron's 4910LR Driver's License Reader and wide range of eCitation equipment assist patrol officers during roadside traffic stops.
Additional Information
To discover more about the Texas IAI Conference, please visit https://tdiai.wildapricot.org/.
About L-Tron Corporation
For over two decades, L-Tron has partnered with public safety agencies to provide technology solutions built from your voice. We are a proud New York State business, and we are honored to "Back the Blue" in all 50 states nationwide, through a variety of educational events, non-profit sponsorships, and more.
"Your Success is our Purpose."
---


Questions? Interested in more information on L-Tron or the 2023 Texas IAI Conference?
Get in touch with the L-Tron team.
Call 800-830-9523 or Email info@L-Tron.com