L-Tron recently returned from our 9th Empire State Law Enforcement Traffic Safety (ESLETS) Conference. This year's conference was held at the DoubleTree by Hilton in Henrietta, NY from May 10-11, 2023. Nate Leibensperger and Isabella Susino represented L-Tron, showcasing the 4910LR Driver's License Reader and Magnetic Mount, OSCR360 and a myriad of eCitation equipment. 
The L-Tron team had the opportunity to speak with law enforcement officers from all over New York State throughout the conference, including several current clients. Officers shared that the Magnetic Mount has been highly effective in keeping their 4910LR Driver's License Scanners safely and easily stowed.
"The sentiment we heard from customers stopping by our booth was all the same – they love using their 4910s for generating fast, error-free traffic citations. The Mag Mount was a novel product for some of them, and they were eager to try it out. Our law enforcement clients had asked for a new and improved way to store their scanners and were pleased to have their voices heard!" 

– Isabella Susino, L-Tron Team
Attendees also enjoyed seeing L-Tron's patented OSCR360 System in action, along with various eCitation equipment, including patrol vehicle printers, in-vehicle mounting equipment, and rugged laptops and tablets from L-Tron partners like Honeywell, Brother, Havis, Printek, and more.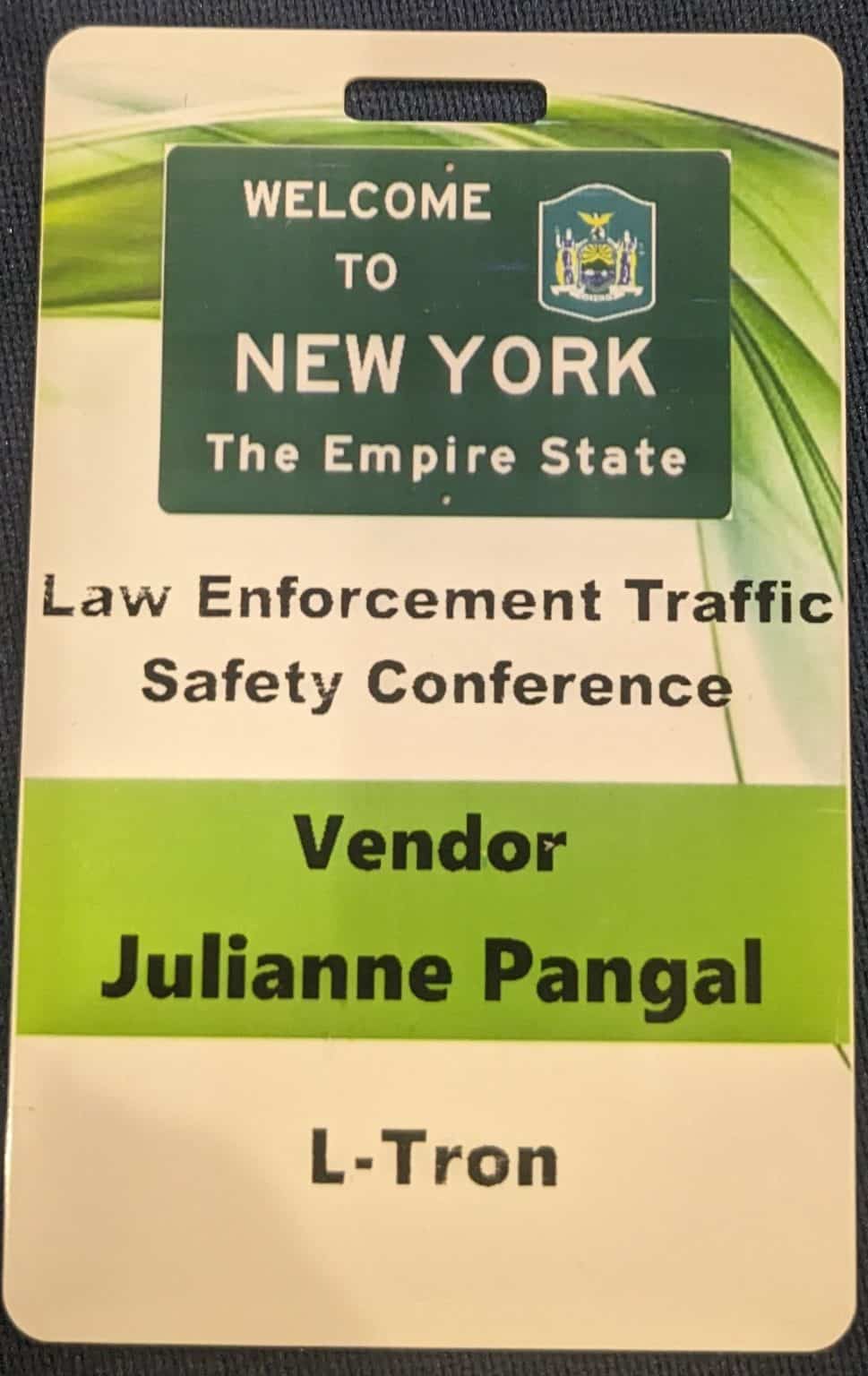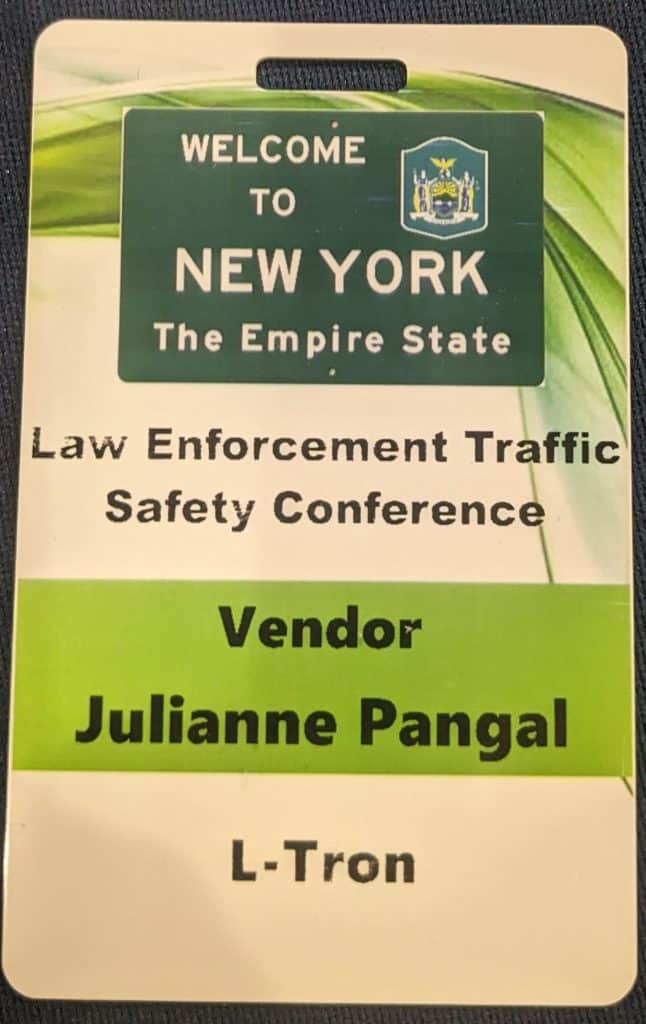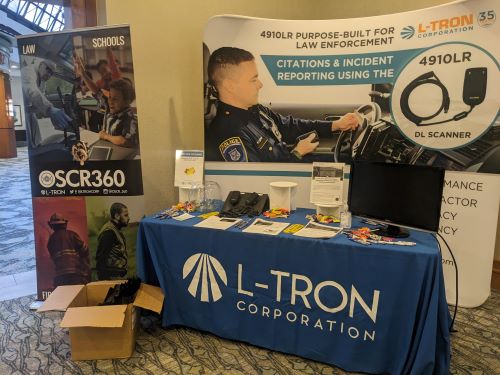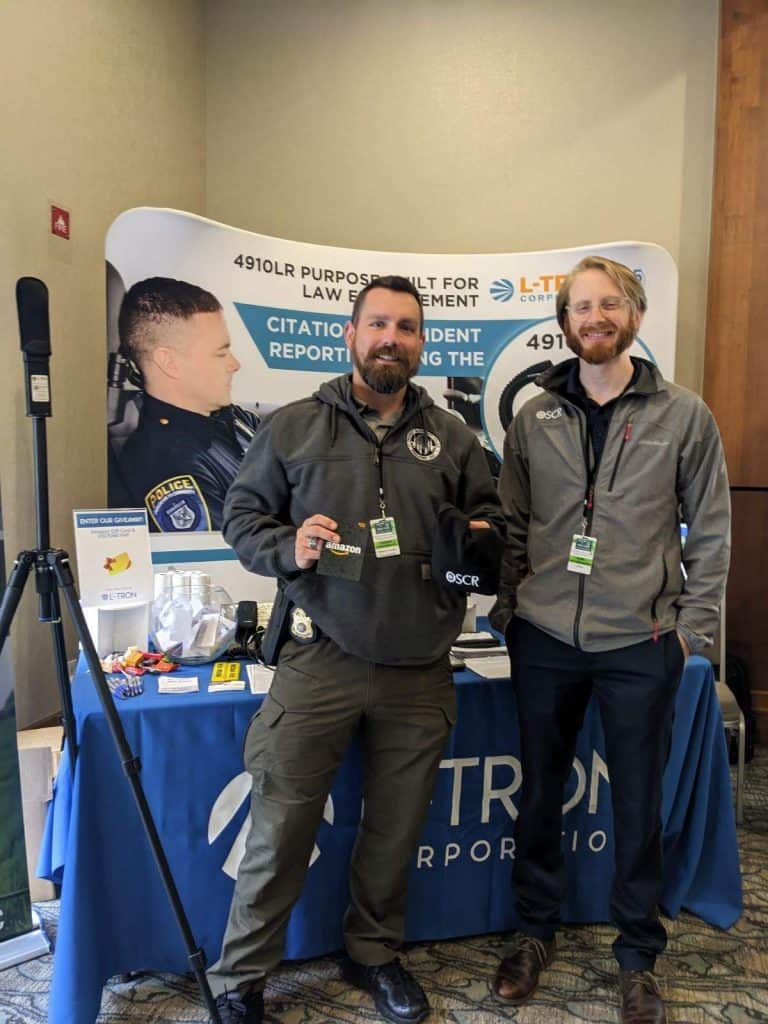 About the ESLETS NYS Traffic Safety Conference 
Hosted by the New York State Police, the annual ESLETS conference focuses on highway safety training and fostering cooperation between agencies across the state to better serve NY communities. The 2023 conference addressed numerous hot topics in the law enforcement field, including prioritizing officer wellness and emotional survival; review of fatal law enforcement data; autonomous vehicles; drag racing; driver behavior and cannabis; and fraudulent DMV documents. As a New York State business, L-Tron is proud to continue to support and attend the ESLETS Conference.   
About L-Tron
For over two decades, L-Tron has partnered with public safety agencies to provide technology solutions built from your voice. We are a proud New York State business, and we are honored to "Back the Blue" in our own state, as well as across all 50 states nationwide through a variety of educational events, non-profit sponsorships, and more. "Your Success is our Purpose."
---


Questions? Interested in more information on L-Tron or the 2023 NYS Traffic Safety Conference?
Get in touch with the L-Tron team.
Call 800-830-9523 or Email info@L-Tron.com