The L-Tron team has returned from a successful visit to the South Carolina Division of the International Association for Identification's (SC IAI) Spring Conference. The event took place from May 9-11, 2023 at the College of Charleston's Science and Mathematics Building.
At the conference, L-Tron's John Dobies presented his, "HRSI: Hunting-Related Shooting Incident Property Damage Case" to a well-attended audience. L-Tron was proud to sponsor a coffee and pastries breakfast for all attendees. John Dobies and Julianne Pangal also had the opportunity to demo L-Tron's patented OSCR360 throughout the duration of the conference.  
"John and I really enjoyed attending this year's SC IAI Conference. We heard many powerful testimonials from several of our current customers who attended the event. One agency described using OSCR to capture and present the evidence from a large fentanyl drug bust and another agency used OSCR to demonstrate the "bullet's eye view" along a bullet's trajectory at a homicide scene. It was encouraging to hear from agencies who are regularly using OSCR360 in court, for various types of investigations, for emergency pre-planning, and at traffic collisions. Thanks to all of those who took the time to stop by our table – both to share their stories and to discover more about OSCR360!" 

Julianne Pangal, L-Tron Customer Engagement
Public safety agencies nationwide are using the OSCR360 system to document crime, crash, and fire scenes. Then, agencies will organize and store digital evidence within the 360 image(s). In the courtroom, OSCR360 powerfully presents the facts of the case in a virtual walkthrough, allowing the courtroom audience to experience the case from an investigator's point of view. Agencies are also using OSCR360 for emergency pre-planning in schools and for officer training purposes. 
L-Tron is proud to routinely sponsor and attend numerous IAI and other public safety conferences nationwide. Partnering with thousands of agencies across the country, L-Tron utilizes officer and investigator feedback to develop and improve purpose-built technology. In addition to the OSCR360 System, L-Tron's 4910LR Driver's License Reader and eCitation equipment helps law enforcement officers perform roadside citations efficiently and safely.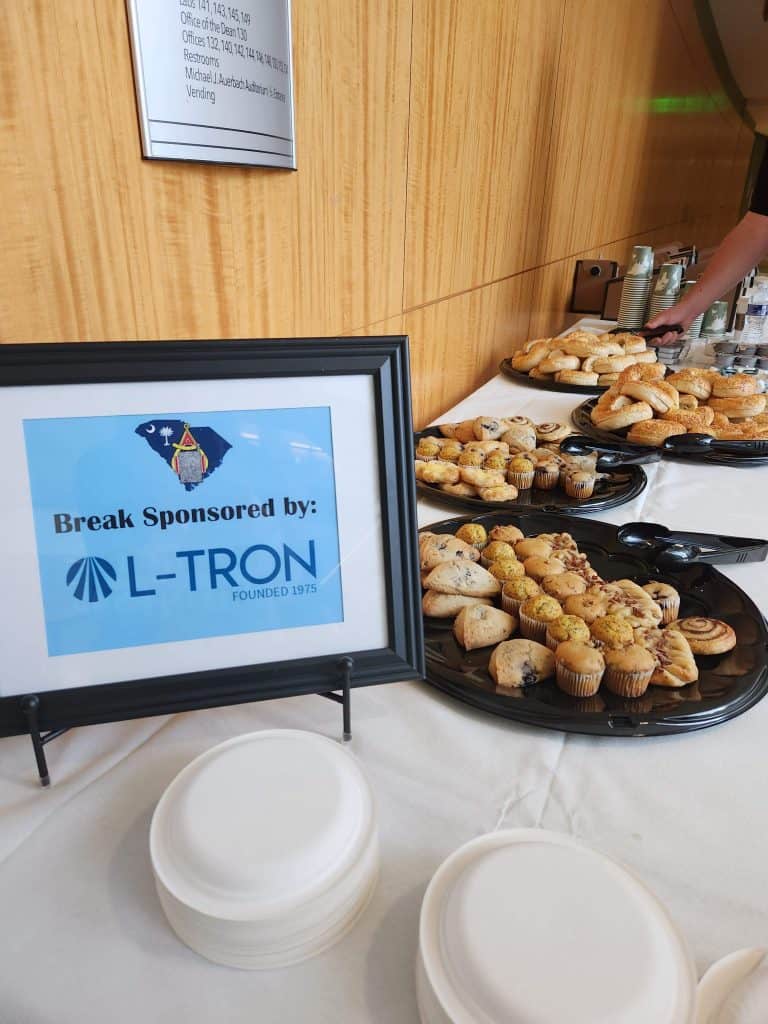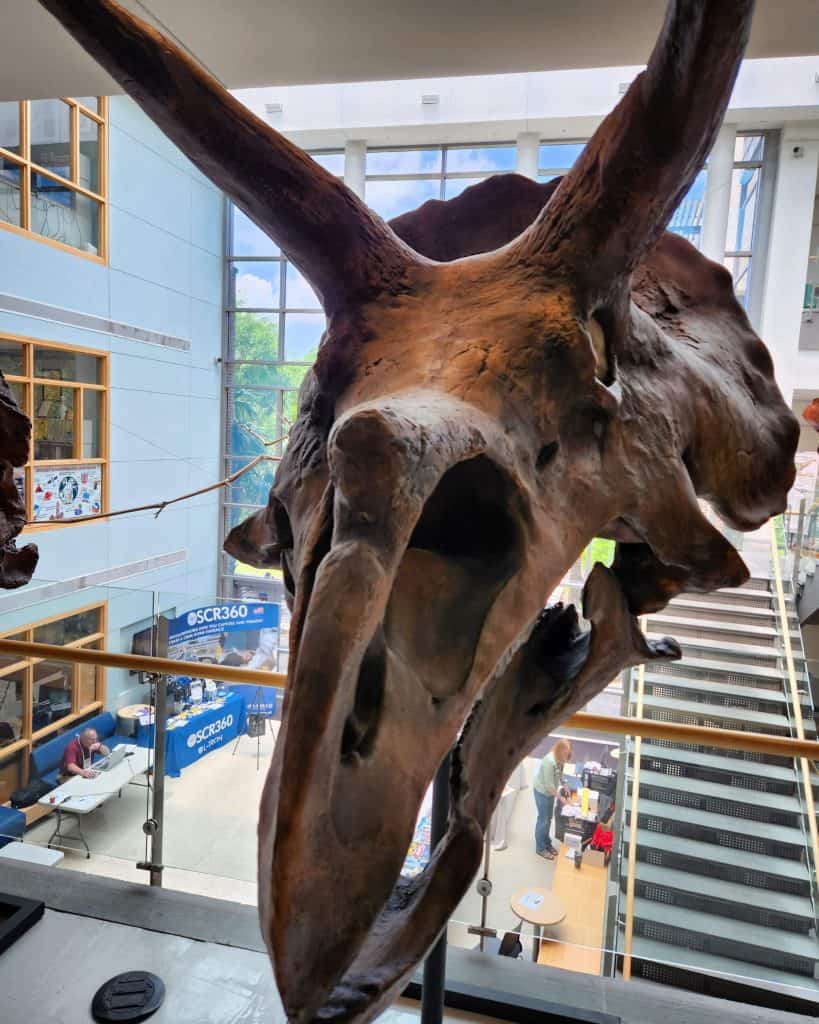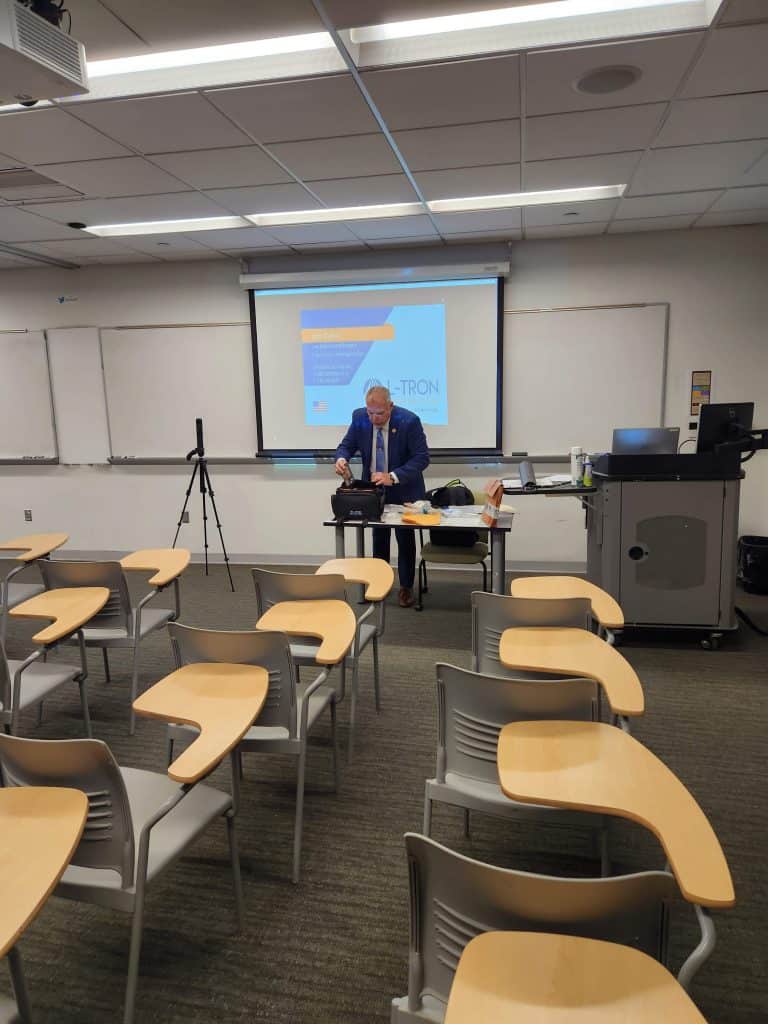 About the SC IAI Crime Scene Investigation Conference
The SC IAI hosts a spring conference each year, geared toward law enforcement officers, identification specialists, forensic scientists, crime scene investigators and students. This year's conference featured keynote speakers from the 2016 Pulse Nightclub shooting in Orlando. Other educational topics included:
Forensics investigations
Communication within a forensic unit
Witness credibility in the courtroom
Latent print examinations
Grouping fired case cartridges and more 
To discover more about the 2023 SC IAI Conference, please visit https://sciai.org/index.html.
About L-Tron Corporation
For over two decades, L-Tron has partnered with public safety agencies to provide technology solutions built from your voice. We are a proud New York State business, and we are honored to "Back the Blue" through a variety of educational events, non-profit sponsorships, and more. "Your Success is our Purpose."
---


Questions? Interested in more information on L-Tron or the SC IAI Crime Scene Investigation Conference?
Get in touch with the L-Tron team.
Call 800-830-9523 or Email info@L-Tron.com