L-Tron will sponsor and attend the upcoming International Association of Chiefs of Police (IACP) Technology Conference at the Salt Palace Convention Center held in Salt Lake City, Utah, May 22-24, 2023. The L-Tron team has attended numerous IACP technology conferences in past years and looks forward to showcasing their 4910LR Driver's License Reader and OSCR360 for crime and crash scene investigation. 
Nate Leibensperger and Julianne Pangal will represent L-Tron at this year's event. Stop by L-Tron's booth #401 to see a demo of the 4910LR and OSCR360, which were both developed based on the input and feedback from law enforcement officers. Both of the company's flagship products are currently used in agencies of all sizes, across all 50 states.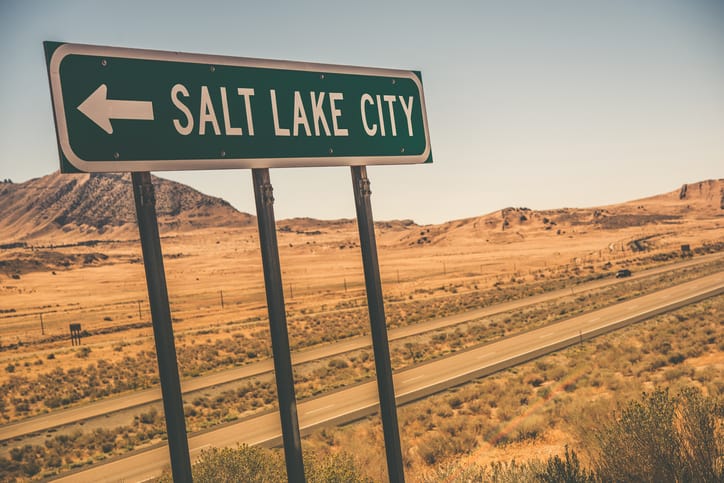 "Nate and I are excited to travel to Salt Lake City this month for the 2023 IACP Technology Conference. We enjoyed meeting so many conference attendees last year in Milwaukee and hope to catch up with many of you at this year's event. Be sure to stop by Booth 401 to chat and see the 4910LR and OSCR360 in action!"  

Julianne Pangal, L-Tron Customer Engagement
The 4910LR Driver's License Reader was built to scan driver's license and vehicle registration barcodes, assisting officers in generating fast and error-free citations and reports. Electronic citations, or eCitations, are highly efficient and allow officers to return to patrol as swiftly and safely as possible. The 4910's add-on accessory, the Magnetic Mount, was developed directly from officer feedback to efficiently secure the 4910LR back into place after use. 
L-Tron's OSCR360 system assists investigators by documenting and organizing crime scene investigations and presenting the cases in the courtroom. The OSCR360 capture kit documents an entire scene in minutes and provides context to where evidence may have been discovered. Then, OSCR's presentation software allows investigators to organize each piece of digital evidence as clickable points of interest within the 360-photos, creating a virtual walkthrough of the scene.
OSCR is used and accepted in court, visually presenting the facts of the case and providing context to where evidence was discovered. The patented OSCR360 system is currently being used for crime, crash and fire investigation, emergency pre-planning, courtroom prosecution, and law enforcement education and training.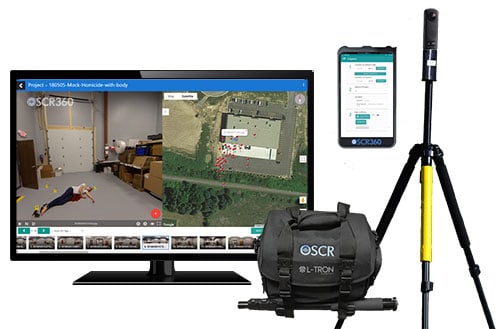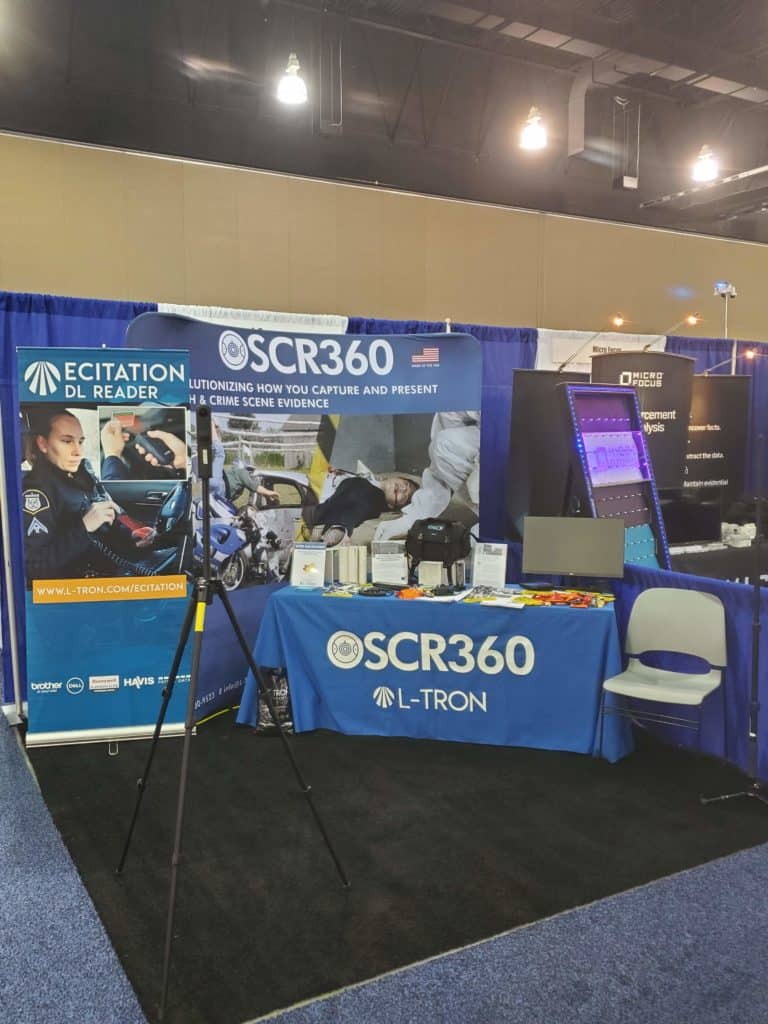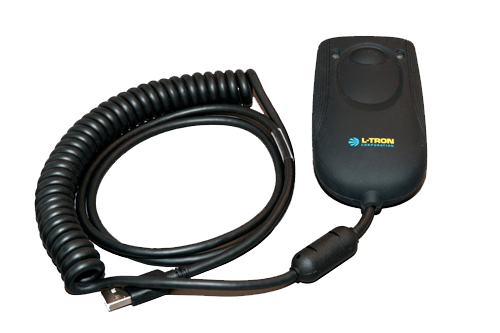 About the IACP Technology Conference
IACP is an organization dedicated to maintaining the safety of communities around the globe. In years past, IACP's annual technology conference was known as "LEIM", or "Law Enforcement Information Management." Today, the conference remains committed to providing education and discussion around technology in law enforcement, including digital asset management, technology strategy, cybersecurity, mobile policing, digital forensics, and more. The 2023 IACP Technology Conference will feature dozens of educational sessions, professional development, networking opportunities and technology exhibits. The conference is open to law enforcement officers, investigators, and executives, as well as information technology officers working for state and local agencies. 
---


Questions? Interested in more information on L-Tron or the 2023 IACP Technology Conference?
Get in touch with the L-Tron team.
Call 800-830-9523 or Email info@L-Tron.com