Empire State Law Enforcement Traffic Safety Conference (ESLETS) 2018 Wrap Up
Last week, L-Tron team members Charlie and Julianne traveled to the ESLETS 2018 Conference to connect with Law Enforcement traffic safety officers from all over New York State. This year, ESLETS (Empire State Law Enforcement Traffic Safety Conference) was held in Syracuse, NY at the Hilton DoubleTree. L-Tron supports ESLETS by sponsoring and exhibiting at the event. We displayed several products, including our 4910LR DL Reader, our NEW Magnetic Mount and OSCR360. Conference attendees were able to stop by the L-Tron booth to see the products in action – including capturing images of themselves and the show with OSCR.
ESLETS is an annual two-day event that brings together Law Enforcement Officers from across the state. An exclusive Law Enforcement-only event, ESLETS gives Officers the opportunity to network, share ideas, and learn from one another,  in order to improve traffic safety and better serve their communities. ESLETS 2018 helped to inform, empower and build collaboration among NY agencies.
Presentation topics included:
Serious Physical Injury & Fatal Crash Investigations
Occupational Safety: Tips for Success
Effective Courtroom Testimony
Tall Cop Says Stop, Drug & DUI Trends
What's new at the L-Tron Booth?
OSCR360 for Crime & Crash Scenes
L-Tron was excited to unveil OSCR360 at ESLETS 2018.
More than a camera, OSCR360 allows you to capture, contain, organize and relate all of your digital evidence, which ultimately helps pave the path to justice. Originally inspired by a juror's experience, OSCR360 acts as a container to organize, connect and preserve your digital evidence forever. Users gain depth, perspective and a greater understanding of the case with the ability to provide a virtual walkthrough of the crime or crash scene.
OSCR360 was built from the voice of Law Enforcement. Thousands of hours were spend collaborating with Officers and Prosecutors. Every feature built into the OSCR software came from your feedback and was developed with agencies budget challenges in mind.
Didn't catch OSCR at the show? Learn more at www.L-Tron.com/OSCR360
4910LR & NEW Magnetic Mount
L-Tron's 4910LR DL Reader gets you off the curb and back on patrol faster. Electronic Ticketing (or eCitation) is an easier and more efficient way to complete citations and reports from your patrol car. Scan barcodes on driver's licenses, registrations and more to capture information into your forms and reports. It easily scans in all lighting conditions and has an image capture feature for radar readings, signature capture and accident sketches.The 4910LR DL Reader, like OSCR, was also built from your voice. To improve upon our original design, we have created a magnetic mount to keep your 4910LR from bouncing around in your car. Instead of storing the scanner in your cup holder or on the seat (where it can be a safety hazard), quickly and easily secure the scanner with the magnetic mount. L-Tron has everything to outfit your patrol car for eCitation, including mounts, mobile printers, thermal paper and more.
Congratulations to our giveaway winners, Corey & Ben. Each Officer received a work station light to aid them in crime or crash scene calls.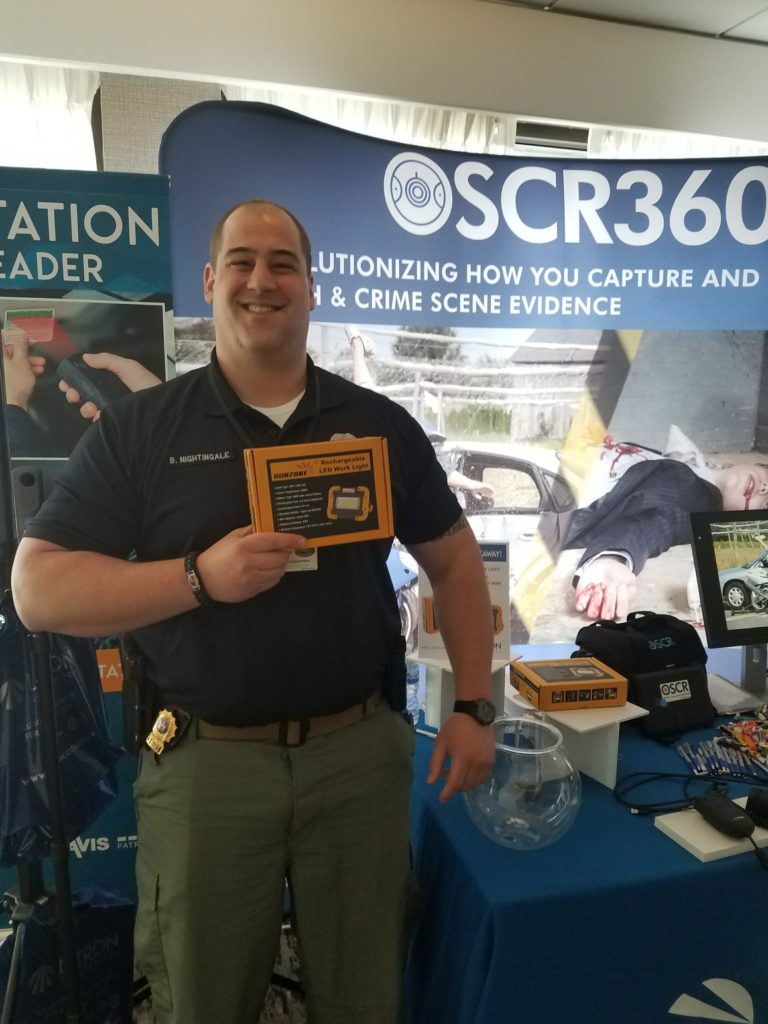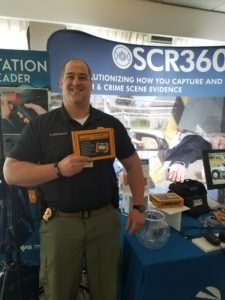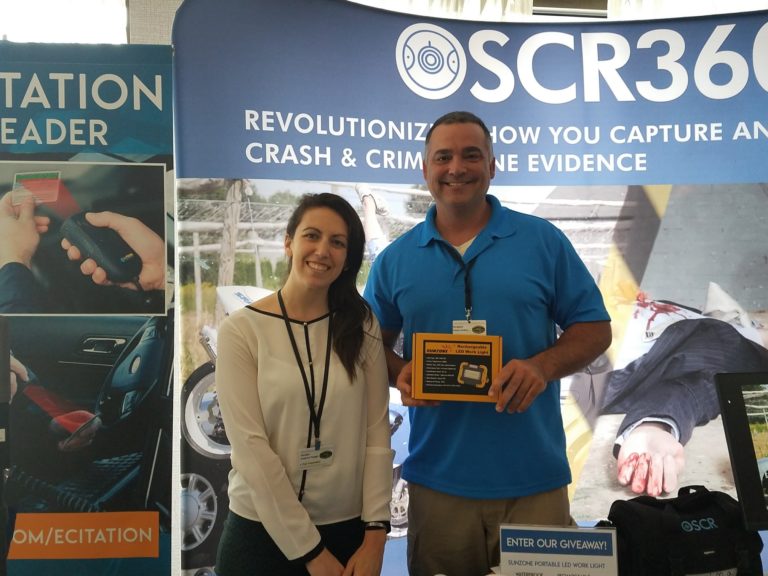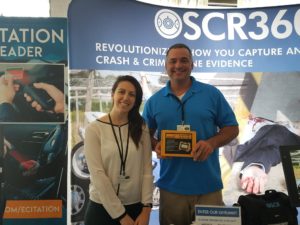 Questions? Interested in learning more?
Get in touch with the L-Tron team.
Call 800-830-9523 or Email info@L-Tron.com