The Cuddle Bear Happy Hour on April 11th was a huge success.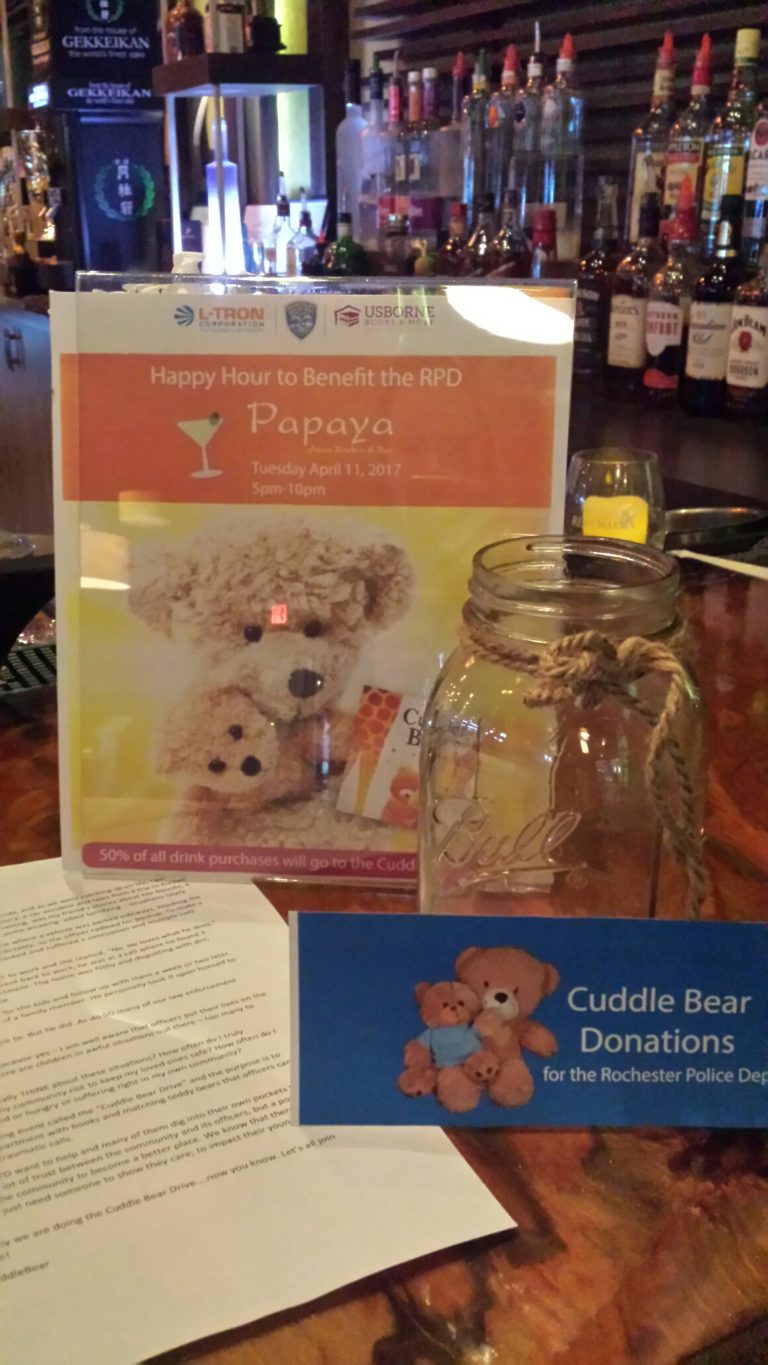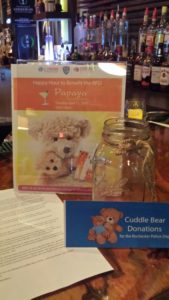 L-Tron partnered with Papaya Asian Kitchen & Bar in Henrietta to raise funds for the ongoing "Cuddle Bear Drive." Papaya generously donated 50% from all drink purchases made during the Cuddle Bear Happy Hour towards the purchase of teddy bear sets.The Cuddle Bear drive supports the "Books and Bears" program created in 2014. The goal of this program is to provide Rochester Police Officers with teddy bears and books, that they can give to children they meet on traumatic calls. This builds trust in the police force and allows officers to establish a rapport with the children.
The L-Tron team had a great time socializing and networking with our Cuddle Bear supporters. Many community members stopped by to show their support. Books and bears were on hand, as well as a blog written by L-Tron's own Carmella DeRose – demonstrating the importance of the drive and how everyone can make a difference. You can read the blog here. There was a great turnout, and the event raised roughly $300 between Papaya drink purchases and cash donations. In total, the Cuddle Bear Drive has raised $2,750 towards the purchase of Cuddle Bear Sets. These are set to be delivered to the City of Rochester on April 25th.
Child abuse prevention is a team effort. There are many ways you can continue to make a difference in the fight against child abuse, especially within the Rochester community. L-Tron supports several local organizations including the Rochester Police Department (RPD) & the Bivona Child Advocacy Center.