L-Tron had a great time at the ESLETS 2017 Conference.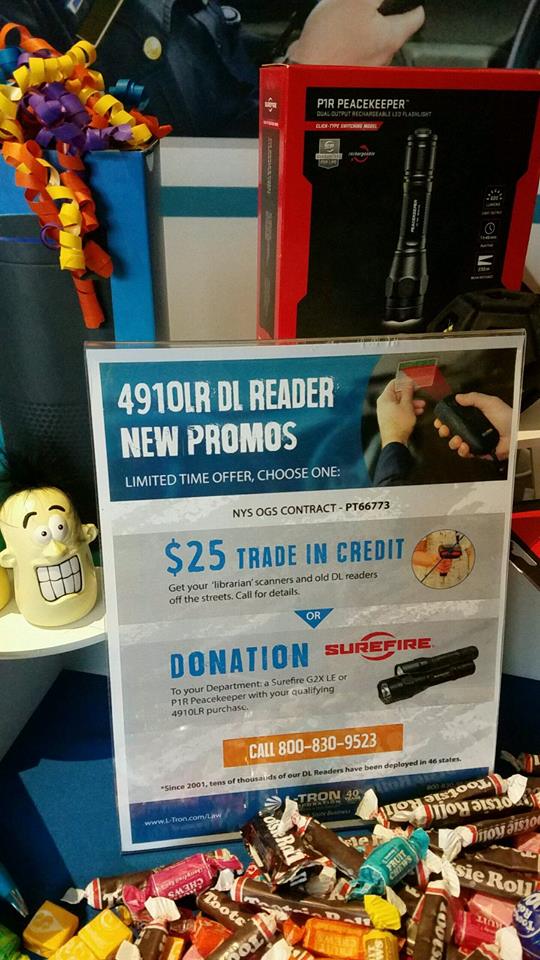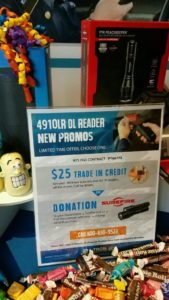 Last week, L-Tron team members Charlie & Julianne traveled to the ESLETS 2017 Conference to connect with Law Enforcement traffic safety officers throughout New York State. This year, the ESLETS – Empire State Law Enforcement Traffic Safety Conference –  was held in Albany, NY. L-Tron was an exhibitor at the event, and displayed several products including our 4910LR DL Reader, the Brother PocketJet 7 Mobile Printer, and the new Havis Touch Screen Display mounting system. Conference attendees were able to stop by the L-Tron booth to see the products in action – including scanning licenses with the 4910LR DL Reader,
L-Tron raffled off an Amazon Echo – which was won by a Troy Traffic Officer.
As a vendor, L-Tron helped to fund the networking event Thursday evening, after conference sessions had concluded for the day. The ESLETS Conference offers a great opportunity to connect with the Officers that use our products on a daily basis. We heard great feedback on the 4910LR DL Reader. We were even able to see how the DL Readers were mounted in various patrol cars, and hear how they are used on a day to day basis. The 4910LR DL Reader is purpose-built for eCitation, crash and incident reporting, and it is rewarding to see how the DL Reader makes Officers jobs easier, safer and more efficient.
To learn more about our 4910LR DL Reader, visit our eCitation resources page here.