L-Tron is pleased to announce that it's OSCR360 Crime and Crash Scene Investigation system has been publicly recognized in the Columbiana news. A NBC's 21WFMJ broadcast reported that Columbiana County Sheriffs Office (CCSO) in Ohio has been awarded a statewide grant to fund the purchase of two OSCR360 systems, which will be used to expedite and improve the agency's criminal investigation processes.
According to the article, Sheriff Brian McLaughlin and the Columbiana County Sheriffs Office had been in search of new technology to help solve crimes and decrease its reliance on the Ohio's Bureau of Criminal Investigation (BCI) for assistance. The agency discovered OSCR360 and applied for grant funding.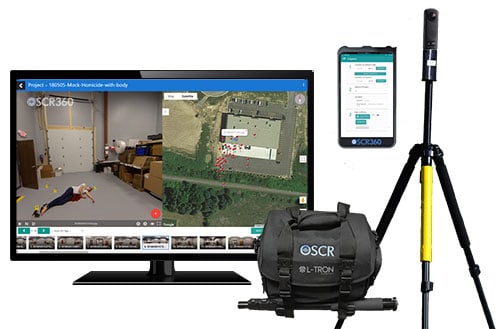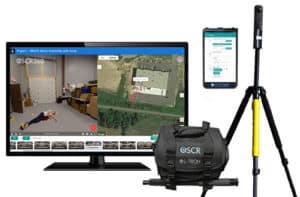 Prior to OSCR360, it could take several hours for the BCI to respond to scenes in Columbiana County. Now, the system has empowered CCSO to handle the majority of scene documentation themselves. CCSO currently has over a dozen unsolved cold cases from past decades.
Sheriff McLaughlin explained, "If you don't have a suspect identified in that first 48 hours, it becomes a lot less solvable."
With the easy-to-use OSCR360 system, the agency is empowered to capture every detail of the crime scene in 360-degrees. Instead of documenting hundreds of traditional photographs, OSCR accurately captures the entire scene, as investigators found it. From that moment on, investigators are able to virtually revisit the original scene as often as they need to. Furthermore, CCSO is a small department with limited resources. Since time is valuable, OSCR's ability to speed up crime scene processing by capturing entire rooms within a few seconds is priceless. Speeding up the crime scene documentation allows CCSO officers to focus on keeping their community safe.
The patented OSCR360 captures, stores, and organizes, 360-degree overall images of the scene, and allows Investigators to attach any pieces of digital evidence connected to the scene. Then, OSCR presents the facts of the case in a comprehensive presentation, so viewers can see any details of the scene from the investigator's perspective. Hundreds of agencies nationwide are using OSCR to document, investigate, and successfully prosecute crime, crash, fire, and environmental cases, while others are using OSCR to teach public safety training courses and pre-plan for emergencies.
About L-Tron
L-Tron has partnered with law enforcement agencies for over two decades to provide technology solutions built from your voice, including OSCR360 and the 4910LR Driver's License Reader. We are honored to "Back the Blue" in our home state of New York, as well as in all 50 states nationwide, through a variety of educational events, non-profit sponsorships, and more. We proudly provide our public safety clients with 24/7/365 tech support and appreciate your continued input and feedback.
"Your Success is our Purpose."
---


Questions? Interested in more information on how the Columbiana County Sheriffs Office is using OSCR360?
Get in touch with the L-Tron team.
Call 800-830-9523 or Email info@L-Tron.com