L-Tron is pleased to announce another desktop software release for its patented OSCR360 system. OSCR Software update v197 is now live and available to all current OSCR360 users. New OSCR360 systems will already have the update installed upon delivery.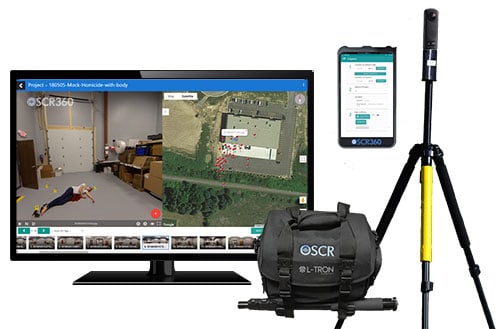 OSCR Software update v197 has various improvements & a few new features, including:
The ability to capture a screenshot within a 360-degree image.
Points of Interest can be titled, viewable by hovering over the POI.
Improved zoom functionality within your 360-degree view.
L-Tron's OSCR360 maintenance plan includes regular software updates and provides continual access to L-Tron's support team around the clock, 24/7/365. In a critical situation, agencies have peace of mind, knowing they can call any time, day or night, to receive engineering and technical support.
Just as OSCR360 was created from the voices of law enforcement, public safety and first responders, software update v197 improvements and features were driven directly from customer feedback. L-Tron's in-house team of software developers and product engineers designed OSCR360 to capture, organize and present digital evidence from any and all crime scenes. Within the software, OSCR's 360-degree spherical photographs create a virtual walkthrough of the scene, just as investigators experienced the scene upon arrival. Not only is OSCR360 a user-friendly, cost-effective investigation and presentation system for public safety agencies and district attorney offices of all sizes, OSCR is also an effective tool for active shooter training and response, criminal justice educational courses, and investigator training exercises.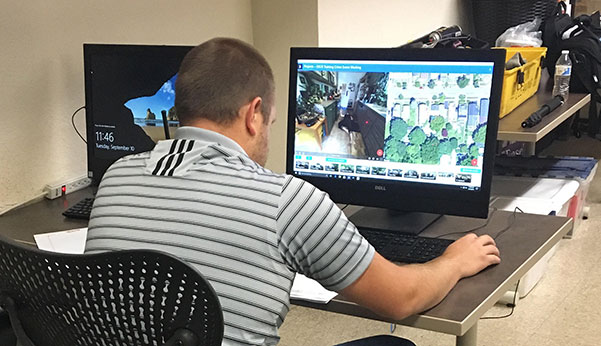 About L-Tron
L-Tron specializes in world-class data capture hardware and software for the public sector, healthcare, field mobility, and manufacturing industries. L-Tron has served Law Enforcement for over 20 years. The OSCR360 system was developed in-house by L-Tron's team of developers and engineers, who worked closely with investigators, prosecutors, and jurors to build the system. Our mission is to truly understand your workflow challenges and collaborate with you to find a cost-effective solution to optimize your efficiency. We're pleasant, proactive, and passionate about providing service and product excellence. Your success is our purpose!
Feel free to reach out to the OSCR360 team with any questions on software update v197.
---


Questions? Interested in more information on OSCR360 software update v197 or future releases?
Get in touch with the L-Tron team.
Call 800-830-9523 or Email info@L-Tron.com