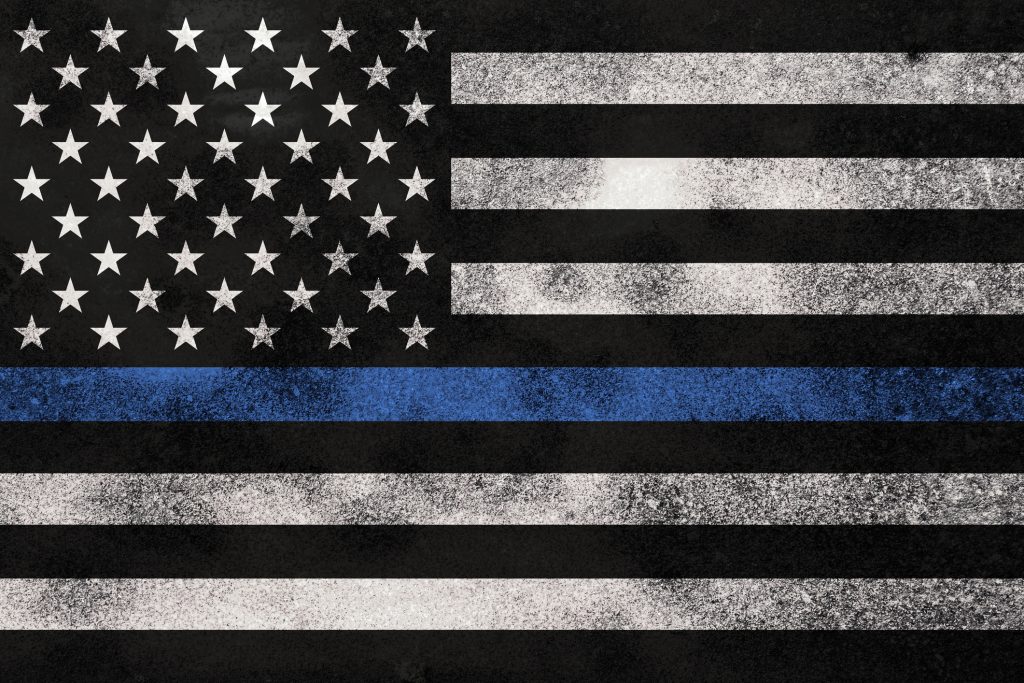 When I first heard of Police Week, I thought to myself "Wow, what a great way to celebrate our law enforcement agencies nationwide". Throughout Engineers Week, we celebrate engineers and their accomplishments. Similarly, National Teacher Appreciation Day, Be Kind to Lawyers Day, Administrative Professionals Day, International Firefighters Day…the list goes on and on. These days are all meant to celebrate certain careers, professionals, and industries. Logically, I assumed National Police Week followed a similar cadence.
What I learned is National Police Week is a very solemn yet honorary movement. By the signing of a proclamation in 1962, President John F. Kennedy declared May 5th as Peace Officers Memorial Day and the week following this day National Police Week. Since, tens-of-thousands of law enforcement officers from across the world meet in Washington D.C. to honor fellow members of the thin blue line who have made the supreme sacrifice.
National Peace Officers Memorial Service
Throughout National Police Week, many communities around the globe hold services to honor and remember local officers. Sponsored by the Grand Lodge Fraternal Order of Police (FOP) and the Grand Lodge Fraternal Order of Police Auxiliary, the National Peace Officers Memorial Service is held at the Nation's Capital and draws anywhere from 25,000 to 40,000 attendees annually.
When asked what it means to participate in National Police Week events, the common answer from Law Enforcement is "comradery".

Candlelight Vigil

The Candlelight Vigil was held on May 13, 2018 and is sponsored by the National Law Enforcement Officers Memorial Fund (NLEOMF). The ceremony exists to formally dedicate fallen officers' names. Each spring these names are engraved on the National Law Enforcement Officers Memorial.
Dedicated on October 15, 1991, the memorial holds names of all federal, state, and local law enforcement officers who were lost in the line of duty. Dating back to 1791 and consisting of two curved 304-foot long blue/gray marbled walls, the memorial holds over 21,000 officers who have lost their lives.
Moreover, the memorial is visited by nearly a quarter million people annually, and sits on 3-acres of federal park land. Nature is present at the memorial with 60,000 plants, 128 trees lining the "pathways of remembrance", and nearly 10,000 daffodils that bloom each April for a pop of color. What a truly beautiful way to remember our fallen officers.
Click to watch the 2018 Candlelight Vigil.
2017 Alarming Data (via Officer.com)
This year, the Candlelight Vigil ceremony will dedicate 360 names to the National Law Enforcement Officers Memorial. These names come from 129 officers killed in the line of duty in 2017 and 231 officers from years prior. Furthermore, preliminary data indicates:
Officers shot by 33 handguns, 10 rifles, 2 shotguns
Fatal automobile crashes: 31 crashes, 10 officers struck, 5 motorcycle crashes
140 suicides
For everyone who thought Police Week was to celebrate Law Enforcement accomplishments, I invite you to recognize and honor officer's' sacrifices as well as their dedication to protecting the communities that we live in. It can be something as simple as a thank you.
Law Enforcement and L-Tron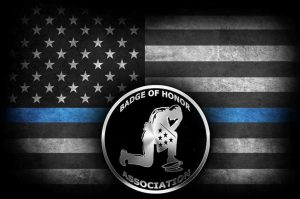 As a company, we have been working with Law Enforcement for over 17 years.
As a team, we proudly back the blue through social responsibility initiatives that include partnering with our communities. These include research and knowledge sharing on distracted patrol, partnering with the Badge of Honor Association ,  sponsoring forensic photography training courses, cookies for a cop, book and bear donations to the Rochester Police Dept.and more.
"We are talking to Officers every day. We have an understanding and appreciation for the sacrifices they make on a daily basis; during this National Police Week we honor the fallen who have made the ultimate sacrifice for the communities they served."                                                                                                                                                                                                                                                                                                                                        — Gayle F DeRose; COO
What does police week mean to Law Enforcement? Click to read a blog written by one of our team members who is a Retired Sergeant, 'What Police Week Means to Me.'