To close out the summer, the L-Tron team had the chance to get together outside of the office! The Company sponsored a night out at Innovative Field, home of the Rochester Red Wings. 
The Red Wings are the local minor league baseball team in Rochester, New York. A beautiful, family-friendly baseball stadium located in the heart of the city; Innovative Field (previously Frontier Field) has been home to the Rochester Red Wings for over 25 years.  
For our September 14th event, L-Tron booked two side-by-side suites for the 6:00 PM game, which provided us the opportunity to mingle, chat, and enjoy the game together. Even though the Red Wings suffered a tough loss to the Lehigh Valley IronPigs, the evening was one to remember. The weather was picture-perfect for a night out at the ballpark, with temperatures in the upper 60's and a partly cloudy sky. A true ballgame menu was served, including pizza, hot dogs, and burgers with all the fixings, as well as plenty of snacks, beverages, and a dessert tray. 
The event had a wonderful turnout from both team members and their families. Former L-Tron co-owners, RAD and Gayle DeRose attended and were happy to have the chance to catch up with the L-Tron team. Even Charlie Waldman, who now works remotely from Texas, flew into town to spend time with his co-workers!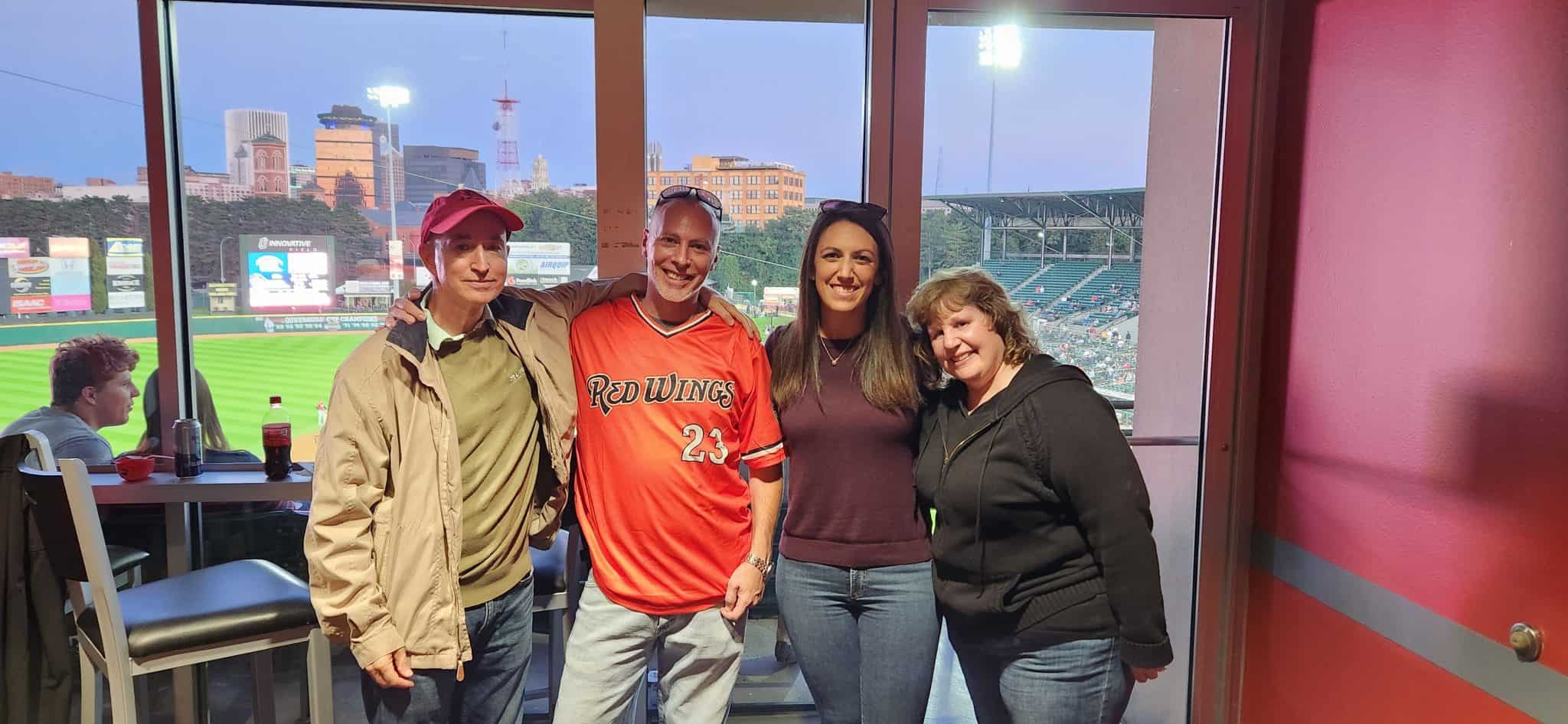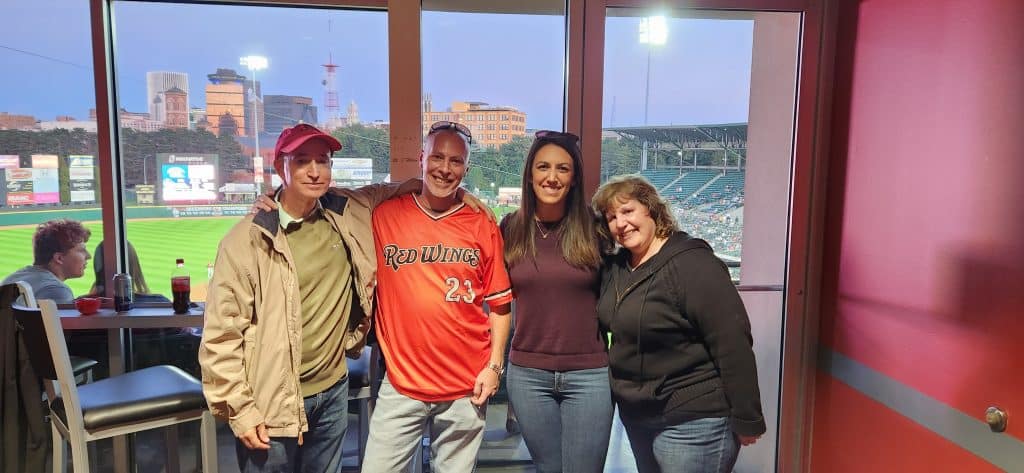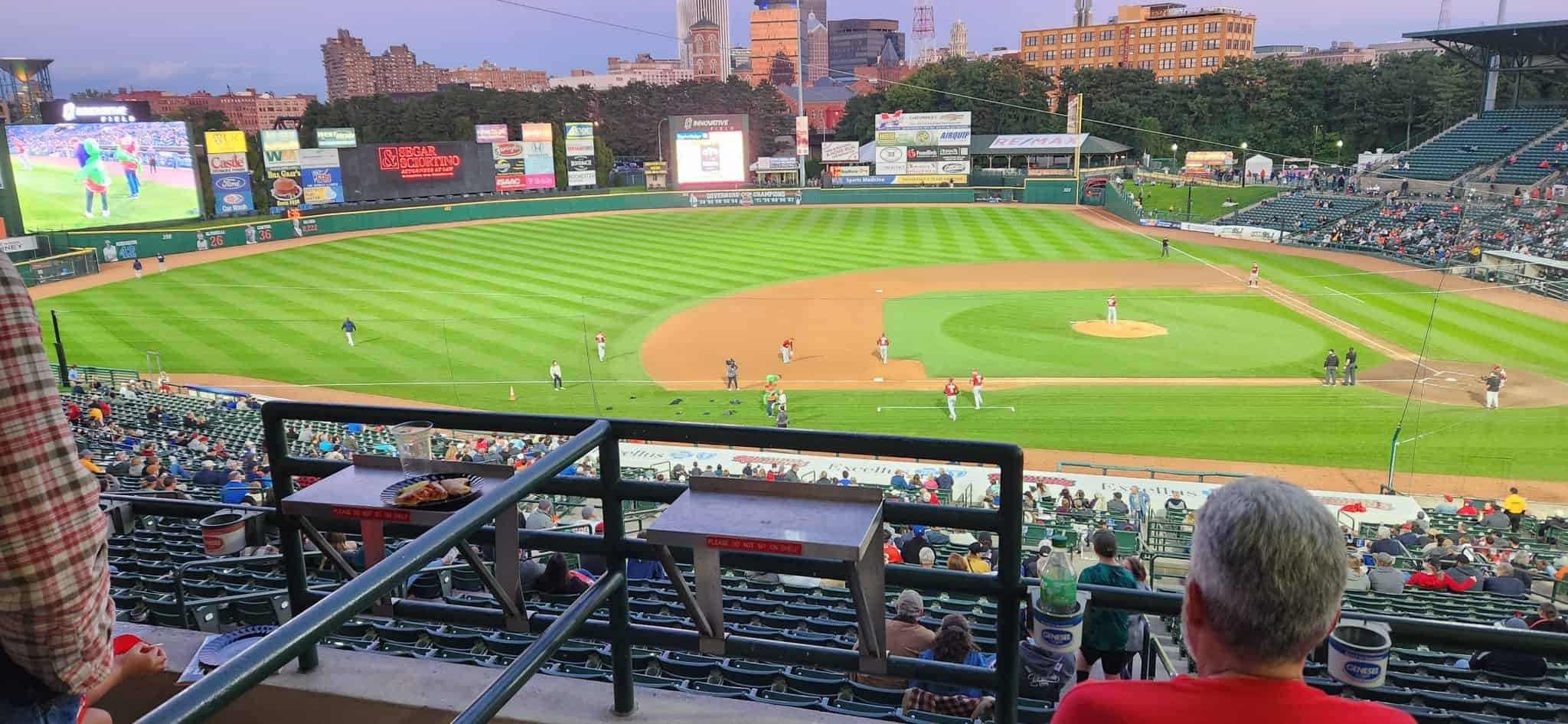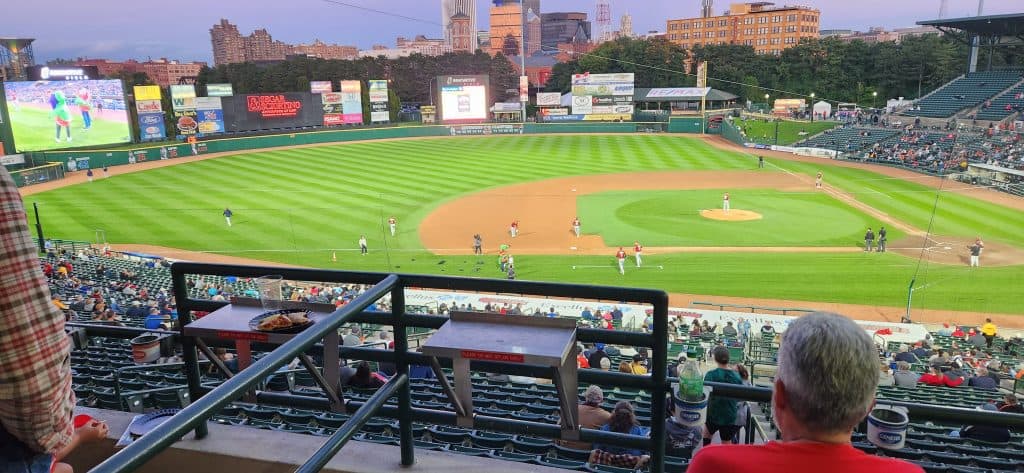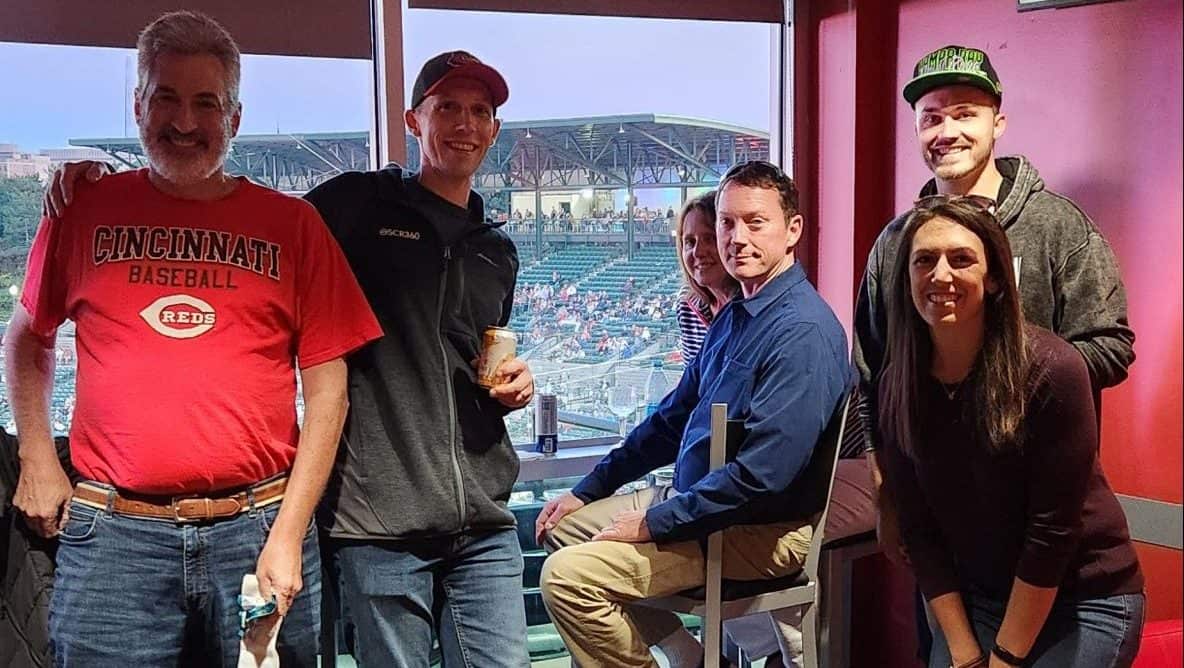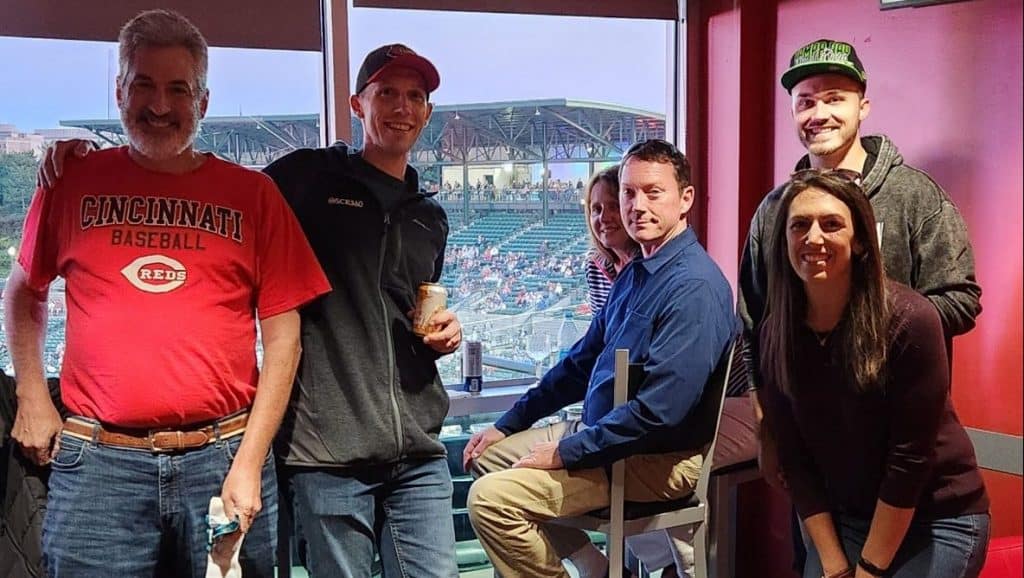 For team member Kevin Best, the game was an exciting opportunity to bring his wife and young niece to their first professional sporting event.
"My family had a really good time. My wife got to meet everyone, and they were all so nice to her. She had a ball! In fact, everyone who came seemed to enjoy themselves and there was lots of laughing and talking. It was great seeing everyone intermingle outside of work!"

Kevin, L-Tron Operations Team Member
Events like this one are not new to the Company.  Maintaining a positive company culture has always been a priority for L-Tron. To this end, the Company has hosted a variety of fun gatherings in past years, including: 
Bowling & hors d'oeuvres at Radio Social 
Happy hours at local restaurants 
Past Red Wings games 
Halloween, Winter holiday, & football parties
Milestone birthday celebrations 
Team barbequing and potluck events 
Whether we are celebrating an event outside of the four walls, or it's just a regular workday in the office, our team members are supportive and genuinely care about one another. We are proud and thankful to each have a role in maintaining a level of camaraderie that can be hard to come by in the workplace.  
Thanks for a great night out at the ballpark, L-Tron!