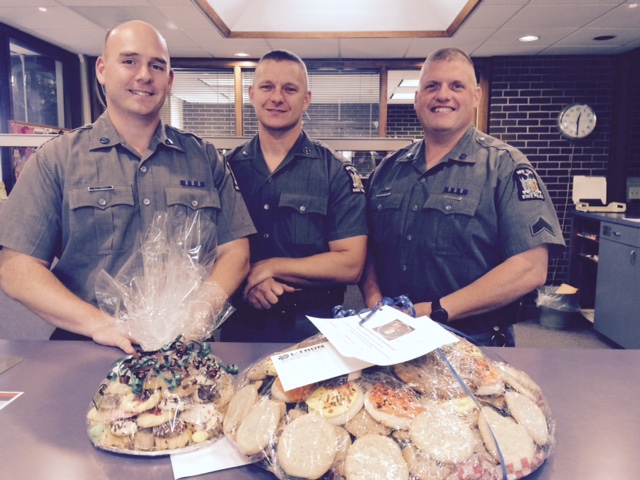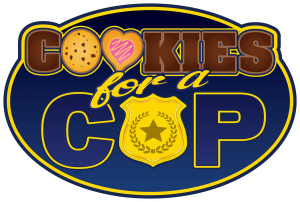 A couple weeks ago, a team member at L-Tron spotted a project called "Cookies for a Cop."
Cookies for a Cop is a National effort delivering #sweetkindness to Law Enforcement Officers across the country in show of appreciation and support. Learn more about the initiative here.
As a company, we are very supportive of Law Enforcement and wanted to be a part of this effort. I was excited to be asked to take the lead for the company!
Combined donations allowed us to deliver 60 dozen cookies to:
Town of Gates Police Department
Ontario County Sheriff Department
NY State Troopers E Zone
and Canandaigua PD
You read that right, 60 Dozen!
Here's how it worked:
The first thing we needed to do was contact the organizer of Cookies for a Cop, Becky Grizovic in Cincinnati, to assign an approved leader for our company in our area. My husband (a Lt.) needed to verify that I am a relative of an LEO. Then, we were required to contact each Department for approval. *Cookies for a Cop requires a specific set of guidelines to be able to participate.* After approval, it was a matter of sending out a call for help!
Everyone at L-Tron heard that call and ran with it. I believe everyone who works here participated in either donating cookies or money to purchase them.
We also called outside the work environment; contacting friends who are related to or closely connected with police in the community.
We were all stunned at the outpouring of support, although we really shouldn't have been. Those contacted went above and beyond anything I could have hoped for, or expected. I was receiving cookies up until the actual delivery drive. DiBella's Old Fashion Subs, for instance, made a donation. They were big, awesome cookies!
We had hoped to collect about 30 dozen, thinking that was a pretty big goal in such a short time. To our pleasant surprise we reached well over 60 dozen.
Our community support for local LEOs (Law Enforcement Officers) is overwhelming – a real contradiction to what the media often portrays!
Cookies are Packed, it's Delivery Time!
Stop 1
When delivery day came around I (of course) had to go to my husband's department first and they were very appreciative of the efforts! They graciously posed for photos and everyone in the building started digging in. They were genuinely grateful to be thought of.
Stop 2
My next stop was the Ontario County Sheriff's Office, where I had arranged to drop something off with yet another Lt. a few days prior. He was out of the office when I arrived; however a lovely civilian office worker gladly took our very large tray of cookies and said she would make sure they all received them! I made certain she knew that they were for the men and women who work beside the Officers as well. I left there with a warm heart knowing this sweet lady (I believe her name was Christie) was going to do just that and grab a few for herself too!
Stop 3
I didn't need to go that far for my third stop, it was right down the road to the Canandaigua Police Department. There must have been a lot going on in town, because once again, everyone was out on calls or in court. I was able to speak to a very nice woman named Joan who worked in the office there. I had spoken to her a few days prior as well and she very graciously took the tray up to the meeting room. I can only guess how surprised they were when they got back.
Stop 4
Then it was back into the car for the final delivery of the morning to the NYS Troopers E Zone Office in Farmington. From the moment I pulled into the parking lot I knew my car was being watched. (Probably because there were no parking spaces and I had to "invent" one). In my defense, I needed to be close enough to the entrance to guarantee the safe delivery of the final trays of cookies.
Three trays, two arms, and these babies were actually pretty heavy! Fortunately, a very friendly dispatcher met me at the door as I approached and let me right in. Per protocol, I asked for the 1st Stg. I had spoken to just days ago and he quickly appeared. I could tell instantly he too was kind of surprised at the size of the trays placed on the counter for them. It happened to be a great day for the delivery; there was a meeting being held there that morning and the number of troopers in the building was higher than normal.
As we shared a few words and commented on the project, I realized once again what a tight community the Law Enforcement world is. They spoke to me as if we'd know each other for a long time. After all, I understood them. I feel so privileged that, through my husband, I get to be a part of this community of brave men and women!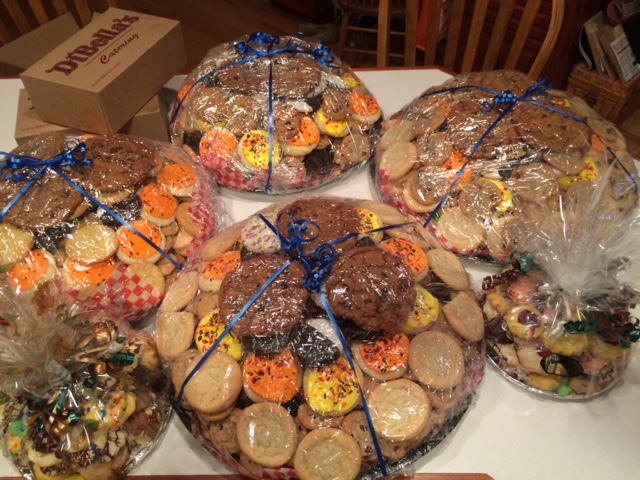 After I returned back to the office, I was able to reflect on my morning. Certainly, I would have liked to have seen the expressions on the faces…realizing they were being appreciated by the small gesture of cookies. However, I was actually kind of glad I was able to drop off with no words spoken directly to most of the officers on my delivery run.
This effort was about the spirit in which the cookies themselves were meant to convey…gratitude, appreciation, support, and #sweetkindness for the thankless and often difficult jobs they do every day to keep us all safe. Thinking about this morning, all I could do was smile.
Click to view a full photo album from our Cookies for a Cop initiative.
To learn about more of L-Tron's donations, visit our Social Corporate Responsibility Page.
We can't wait to support Law Enforcement and Cookies for a Cop again! 

Questions?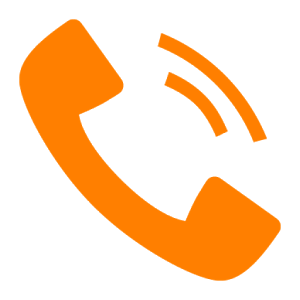 Call 800-830-9523  or  

 Email info@L-Tron.com