The L-Tron team celebrated Jeremy's Birthday on Friday.
Although several L-Tron team member's birthdays fall in August, Jeremy celebrated a very special, milestone birthday this year. We shared some carrot cake (his favorite), gifted him a card, sang a happy birthday Jeremy song, and brought him a big balloon. It was nice for the entire team to come together. Marisa tasted carrot cake for the first time, and RAD popped open a bottle of wine for the occasion.
The entire team appreciated the chance to spend time together. Many of our team members have been traveling all summer – Andy & Juli just returned from Texas, Cathy is headed to Denver, and Alex & Charlie are bringing OSCR360 to Pennsylvania and Kentucky next week.
The L-Tron team would like to recognize some of our other August birthdays as well.
Happy Birthday to Alex, Carmella, and Cathy!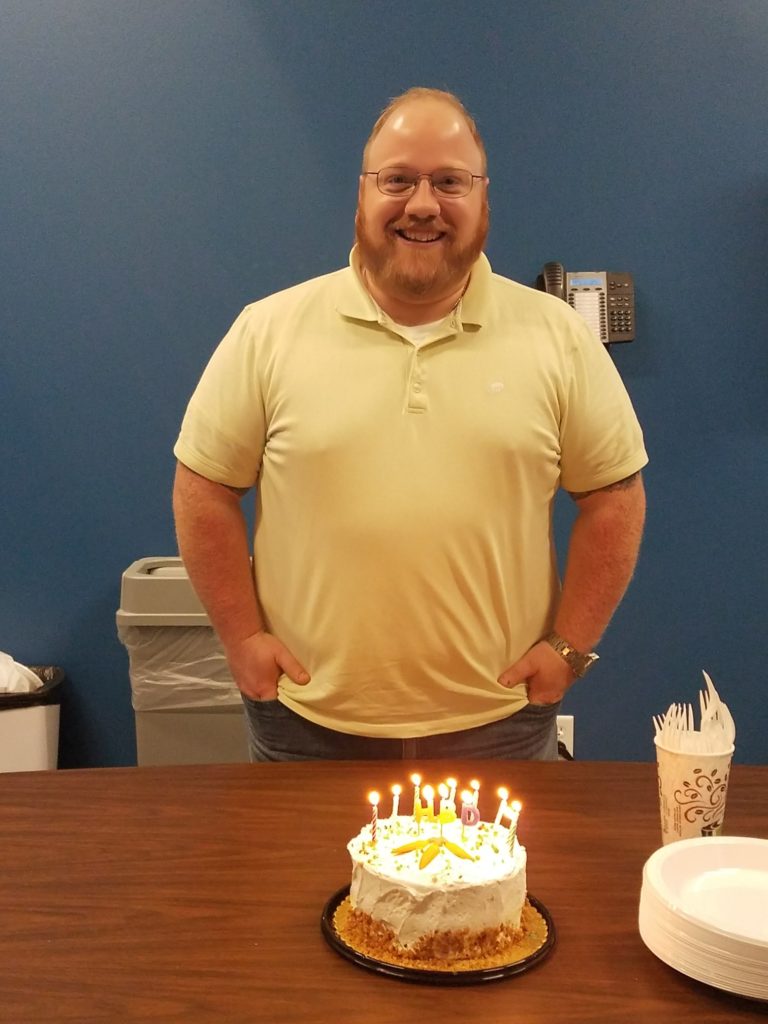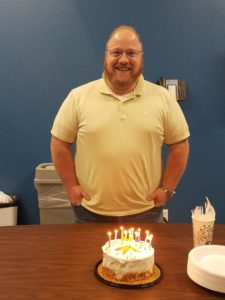 Some fun facts about Jeremy
Jeremy is an integral part of the L-Tron team. He works in the 'squad' (sales quad) a nickname he came up with himself. Jeremy is L-Tron's Industrial PC, Automation and Advantech Product Specialist. He brings over 10 years of industry experience in industrial control, data acquisition and test & measurement markets to the team. He has also helped to bring OSCR360 to fire departments throughout the country. Jeremy is an avid (and highly skilled) fisherman. He loves chasing Trout and Salmon on Lake Ontario and throughout the North East. He loves his nieces and nephews and can be found spending time with family when he's not on the water. Last year, Jeremy was named the Advantech IPC Salesperson of 2016.
Favorite color: Orange
Favorite snack: Gummy Bears
Favorite dessert: Carrot Cake
Favorite drink: Bud Light
Favorite pastime(s): Fishing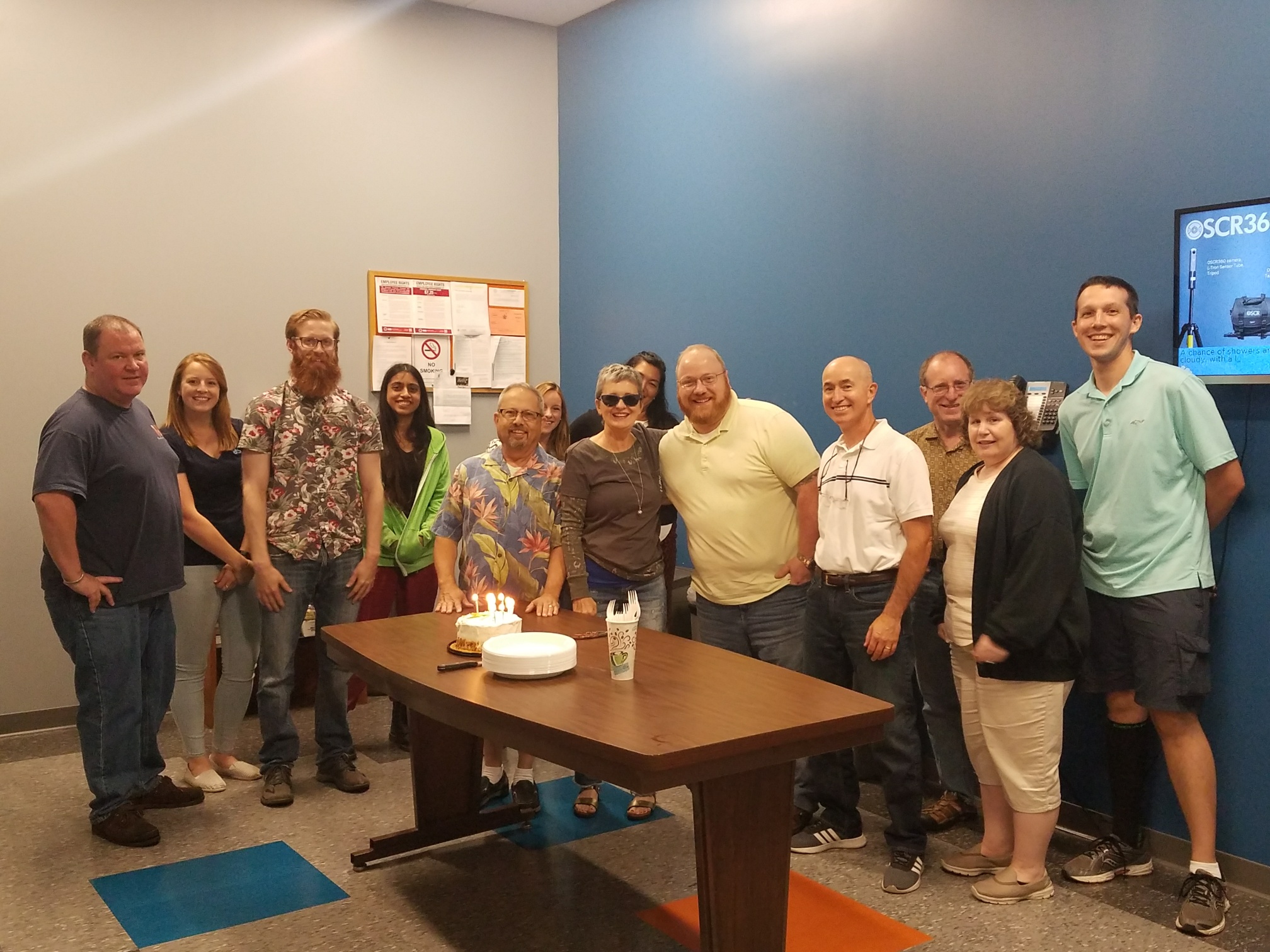 Wishing you a very Happy Birthday Jeremy!

Questions? Interested in learning more about L-Tron?
Call 800-830-9523 or Email info@L-Tron.com