We've been talking a lot lately about traceability—and for good reason.
A reliable traceability system enables you to track and trace all of your valuable assets.
With barcode tracking, you can follow all of your materials and products across the supply chain, from its origin to final destination. In the event of a product recall, you can minimize down time, cost, and impact on production because your system will know exactly where the faulty products or parts have gone.
An effective traceability solution isn't complex, but that doesn't mean you can simply purchase software and a printer, load it up with labels, and go. Since all software solutions differ in the hardware they will work with, it's important that you know exactly what hardware and labels are fully supported by the application. Learn more about selecting media by reading 'Traceability Only Works When the Labels Work.'
With many years of technical and application experience, we will gladly guide you through the process of selecting the appropriate solution for your traceability system. We also wanted to help a bit more with a checklist as you are going through this process.
Here's a 5-Point Traceability Checklist to Help you Assess your Current System or Plans:

Your traceability solution must be driven by barcode software that allows you to design and print the barcodes. You also need a database for storing the data—one that allows mobile access and real-time reporting. If you're integrating a new program, make sure the module will work with your current warehouse management system (WMS).
 

The foundation of your traceability system is the printer that will generate the labels or tags. Printing options include direct thermal and thermal transfer printing technology.
TIP: Laser printing won't provide the quality or durability, so cross it off your list
Thermal transfer labels have a longer shelf life (over a year), and can be printed on a variety of media (paper, synthetic). Printer interface options include Parallel, Serial, USB, Ethernet and Wi-Fi. In addition, most printers are available with print resolution options that range from 203 DPI to 600 DPI.
Radio frequency identification (RFID) printing technology encodes a special tag or label, enabling it to be tracked outside of line-of-sight. RFID requires different printers, media, and readers than thermal barcode labels. Some popular RFID printer models are:
Printing delivers a wealth of benefits for certain operations, contact us to learn more about RFID potential.



The selection of media is critical, since several factors must be considered before choosing the appropriate label/tag. Depending on the application surface and implementation environment, it's important to select the printing technology (direct thermal, thermal transfer, RFID) that will produce barcodes that are readable for the life of the product.
The label substrate and the adhesive need to match your barcode criteria and the following questions should be asked:
How long does it need to remain on the product?
Will it be exposed to challenging conditions, like sunlight, extreme temperatures, chemicals, abrasives, or moisture?
We urge our customers to use Genuine Zebra media because it has been put through the rigors of extensive testing and each batch is consistently manufactured—no substitutions! Zebra has thousands of combinations, so we can build the perfect match for your barcode needs.


If you are printing a barcode label and applying it to product, there's a good chance you'll need a barcode scanner or mobile computer for scanning purposes.  Depending on the label/ print size, the barcode type and the distance, there are numerous 1D/2D Tethered/cordless near/far range solutions available to you.
For RFID labels and tags, you'll need an RFID reader such as:

Finally, with all of the traceability technology addressed, let's move on to the human factor. The goal should always be to develop and deploy a workflow process that utilizes these productivity tools to the best extent possible. This will allow you to track the accuracy and performance metrics to assess the productivity levels with the solution.
We can help you determine whether you are achieving the potential from the technology, and where there are opportunities to improve through a fine-tuned workflow process, changes in technology, or a little of both. The ROI of a successful traceability solution is powerful, so invest the time into getting it right the first time!

Questions?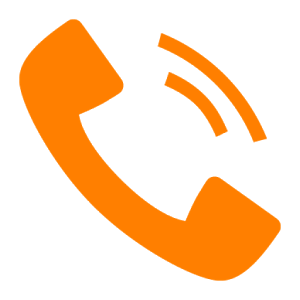 Call 800-803-9523  or  

 Email info@L-Tron.com