For the past 4 years, I've worked for L-Tron and learned a great deal about how to provide customers with an excellent experience. One of the things I like about working here is that whether our customer is a multi-billion dollar company or mom and pop business, everyone is treated with importance.
If a positive customer experience is important to you and your business, here are 6 steps that will help!
1. Relieve the Pressure.
This is #1 on my list for a reason. Delivering a 100% quality experience at every opportunity can be stressful when you have a million things on your mind and a desk full of projects, but if you're stressed, it will show. What can you do relieve the pressure?
Try deep breathing exercises.
Although the idea may seem cliché, deep breathing exercises work wonders on relaxing your mind. Practice these daily and in times of stress to help soothe your anxiety.
Practice meditation, or try rejoicing, meditative prayer.
This is the process of clearing your mind by focusing on a specific thought, place, word(s), color or object. To meditate, sit (kneel or lie) in a comfortable position and think (or pray) about one specific thing. It may take upwards of ten minutes in order to completely clear your mind, but that is normal.
Try visualization.
This is similar to guided imagery in meditation, in which you imagine a peaceful scene. Picture the scene in your head for as long as you would like, but focus all your thoughts and energy on visualizing this place in your mind
Drink lots of water.
Water is important for keeping your body well hydrated and free of toxins, which helps your mind to focus better. To aid in other relaxation exercises, drink plenty of water.
Eat foods that promote relaxation.
Certain foods help to lower hormones linked to causing anxiety, while simultaneously raising hormones which are responsible for creating a sense of happiness and peace.
Get up and walk a bit—take a break—clear your head-come back to the task with a new mindset.
2. Prioritize.
Now that you are relaxed; how do you manage potential interruptions when the focus on accuracy is critical? Prioritize what you need to do. Not only will this help you focus, it is actually a great stress reducer as well!
3. Ask for Help
If you are on overload and need assistance with prioritization—raise the white flag and call in the troops (AKA your manager/supervisor—and hopefully you have one that is willing and able to assist).
4. Eliminate Distractions.
Let your co-workers know you can't be disturbed and for what time frame. You may even want to hang a "do not disturb" sign on your door/cubicle. Remove other distractions (turn off the phone, shut down your email, etc.).
5. Slow Down.
Ask yourself the question, "Am I on auto pilot?" If so, take a minute to re-focus and concentrate on the task at hand. As I used to tell my teenager all the time, "Stop and think". Focus time! Focus on accuracy over speed. A friend of mine owns a small business and his motto has always been "Slow down to go faster." Although it may be tempting to get as much done as fast as you can, nobody wants sub-par results – not your boss, and certainly not your customer.
6. Pay Attention.
Be sure to really focus on the details and review your work carefully. Before you finish, take a moment to verify, verify, and verify again!
Congratulations! If you've followed these steps, you have likely provided a 100% quality experience to your very important client—each and every time. Ready? Set? Go!
Share your quality customer experiences with us on Twitter @LTronCorp, we'd love to hear from you.
Questions?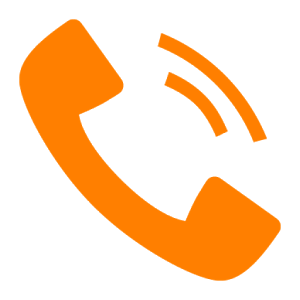 Call 800-830-9523 or

Email info@L-Tron.com
About the Author:


Cathy is L-Tron's Webstore Client Administrator and has been with the company for four years. She likes working here because of the small environment and how employees are treated like family. She was recently married and added a wonderful new addition to her family – Ms. Bella is an extremely spoiled Shih-Poo and runs the house. Bella is very friendly and has become the company mascot! We love Bella! (And Cathy!). Cathy can be reached at info@L-Tron.com or by calling 800-830-9523.