This spring, the L-Tron team heads to Saratoga for the 2019 ESLETS Conference
The 2019 ESLETS Conference (Empire State Law Enforcement Traffic Safety Conference) is just around the corner! This year's conference is being held in April, in the beautiful Saratoga, NY area.
ESLETS is an annual two-day event that brings together 300+ Law Enforcement Officers of all ranks from across New York State. The Officers share ideas and opportunities to improve traffic safety in their respective communities. The 2019 ESLETS Conference is an exclusive, Law Enforcement & invitation-only event. Officers are provided with training, skills and the knowledge to address highway safety issues and challenges. The goal of the conference is to inform, empower and build collaboration among NY state agencies – to better help them to serve and protect.
 
What can you expect from the 2019 ESLETS Conference?
This year, L-Tron's M-Team will be attending ESLETS. You will see some familiar faces from the L-Tron team – Elyse DeRoo and Julianne Pangal will be in attendance, along with CMO & company partner Gayle DeRose. We love ESLETS because the show allows us to connect with our neighbors – Officers and Law Enforcement officials throughout our home state. This year, be sure to stop by our booth to see what's new at L-Tron. We have some exciting new products- including our magnetic mount for the 4910LR.
Check out OSCR360 – Everywhere, Every Case, Everytime
OSCR360 is one tool that can assist with everything. OSCR360 began as a way to document, organize and present crime and crash scenes – beginning with capturing spherical images that act as a container for all of your digital evidence. Now, police, fire, EMS, campus security, & SWAT teams are finding uses for the 360 degree capture kit and software.
OSCR was built from the voice of Police Officers, Investigators & Prosecutors and has been used on everything from burglaries to unattended deaths and major homicides. Recently, the system was purchased by the Dr. Henry C. Lee Institute of Forensic Science, and will be used to teach future generations of Investigators. The system has visited over 250 departments in over 15 states. See where OSCR is traveling to here.
Interested in learning more about OSCR? Stop by the L-Tron booth to see the system in action, you can even try capturing images and scenes yourself!
The 4910LR Driver's License Reader – get off the curb faster
L-Tron's 4910LR Driver's License Reader is currently deployed in thousands of municipalities across all 50 states. The 4910LR allows Officers to get off the curb and back on patrol faster. ECitation offers a faster and more efficient way to complete traffic citations and reports right from your squad car. Easily scan a license in all lighting conditions, or use our image capture feature for radar readings, signature capture, accidents sketches, or to grab a quick image of a plate. L-Tron offers all the equipment you need for the inside of your patrol car including mounts, mobile printers, thermal paper, and the 4910. Learn more by visiting our 4910LR demo page here.
[New!] The Magnetic Mount for the 4910LR
The Magnetic Mount for the 4910LR Driver's License Reader was built directly from the voice of Law Enforcement. The Magnetic Mount is an add on accessory to the 4910LR and will securely mount the scanner anywhere in your patrol car. Rated for up to 70 lbs of force, the mount quickly engages and automatically self-centers. Patrol Officers no longer have to spend time fumbling to secure their DL Reader into a clip. One less thing to for Officers to think about.
Watch this video of Nate, demonstrating how easy it is to secure the Magnetic Mount (we had fun with this):
Introducing the Magnetic Mount for the 4910LR DL Reader
We hope to see you at ESLETS! Gayle, Juli & Elyse will be available to answer any questions. We love to hear about your experiences on patrol and what equipment you need to make your job just a little easier. Say hello and grab some candy or some L-Tron swag. Catch you in April!
Click here to contact Juli & set up a meeting.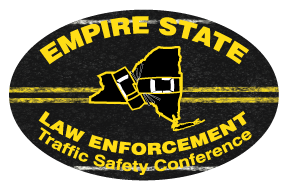 Questions? Interested in learning more about the 2019 ESLETS Conference?
Get in touch with the L-Tron team.
Call 800-830-9523 or Email info@L-Tron.com