The L-Tron team is having an exciting 2017 holiday season! Check out some of the events and new things happening at L-Tron this December.


ROCSgiving Happy Hour at City Grill 11/29
To close out Giving Tuesday, some members of the L-Tron staff attended the ROCsgiving Happy Hour at City Grill in Rochester, NY. This event supported several local organizations including the Rochester chapter of the American Cancer Society, Gilda's Club Rochester, Make a Wish of Western NY and Big Brothers/Big Sisters of Greater Rochester. Each organization raffled off prizes and worked together to spread awareness and raise funds for their cause.

Digital Rochester's Holiday Festivus Event 12/5
Digital Rochester held their annual 2017 Holiday Event at ARTISANworks this year. Digital Rochester is a local organization open to all people and companies associated with established and emerging technology in the greater Rochester region. Digital Rochester's goal is to strengthen and grow the technology community through education, networking and relationship development. A few members of the L-Tron team attended Festivus to connect with other local businesses. The event included light snacks, raffle prizes, live music and a silent auction of Ramon Santiago prints.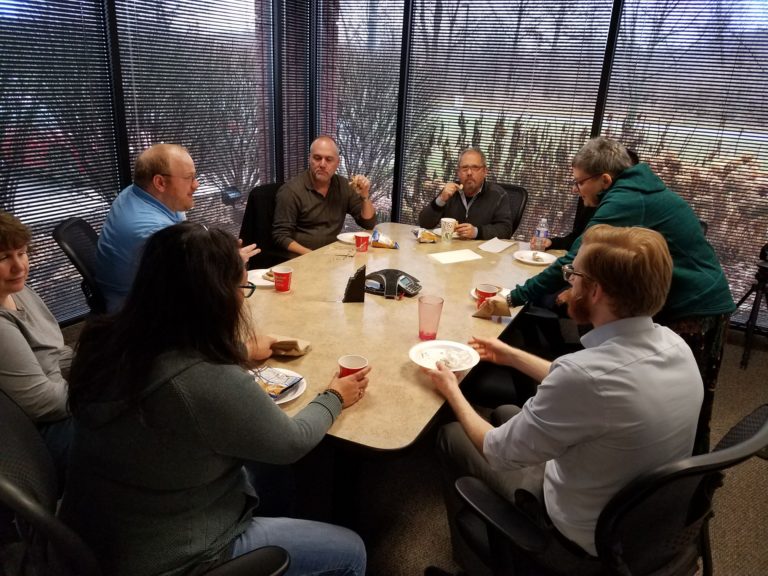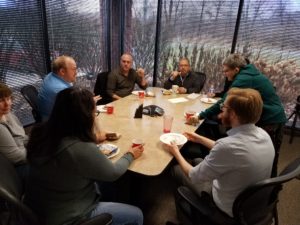 L-Tron's celebrates the week with Hot Chocolate 12/8
After a long week, the L-Tron team celebrated Friday, December 8th with some hot chocolate and Baileys. This event kicked off our 2017 in-office holiday fun. Several team members brought in snacks to share, including cheese and crackers, festive M&Ms and butter toffee popcorn. The team took a little time to unwind and catch up with each other at the end of the day.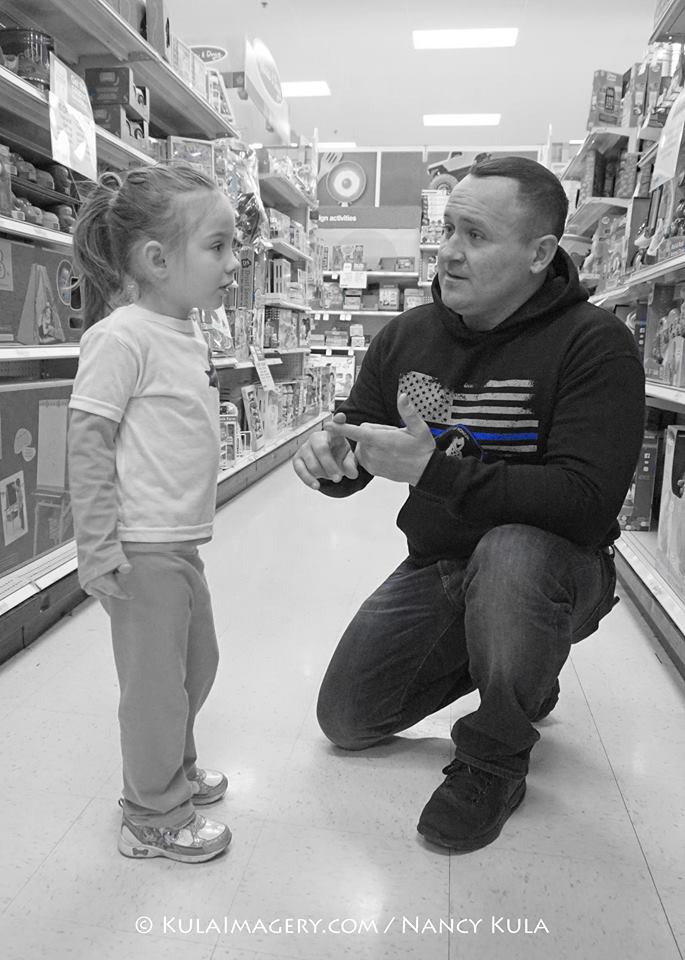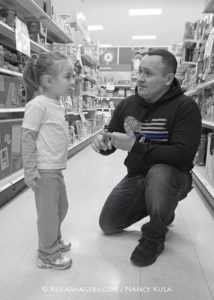 BOHA Shop with a Cop Event 12/10
The Badge of Honor Association held its annual "Shop with a Cop" event at the Henrietta, NY Target. This event allowed the children of fallen Police Officers the chance to shop for some holiday gifts. L-Tron was honored to send several volunteers to the event, and donated one shopping cart of toys to the cause.
Learn more about the event and what the Badge of Honor Association does here.
Cards for a Cause at Bitter Honey 12/13
Wednesday, December 13th was the 4th annual "Cards for a Cause" event. This event was held at Bitter Honey, and all were welcome to come out and create cards for kids in need. The completed cards were sent to children from several different groups: Cards of Hospitalized Kids, the Crisis Nursery of Greater Rochester, Foodlink's Backpack Program, the Willow Domestic Violence Center, and the Bivona Child Advocacy Center. Oftentimes, the children receiving services from these groups do not have family nearby or need to spend the majority of their time in the hospital. The cards are a nice reminder that someone is thinking of them, and can make their holiday just a little brighter.

L-Tron's Grazing Day – New Year, New Office 12/14
The L-Tron team held a mini-office party and grazing day on Thursday, December 14th. To prepare for our office move at the end of the month, the team held a contest to see who could find the weirdest "things" in their cubicle (while cleaning, of course). The team had cookies and plenty of snacks to share, and even played some Christmas music over the course of the day. Julianne had some great finds while clearing out the marketing aisle – including sunglasses and a coloring book!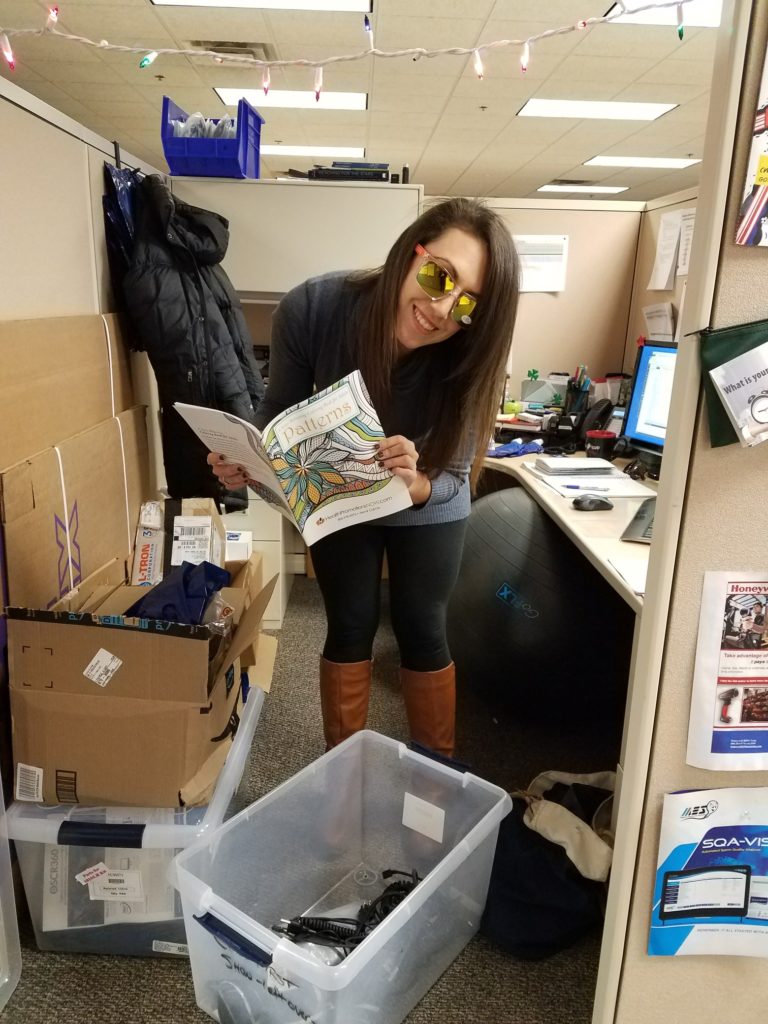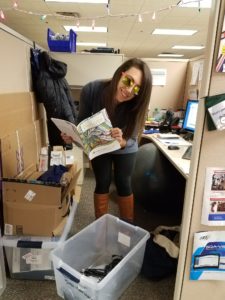 Giving back to each other – All December
The L-Tron team has been doing random acts of kindness for each other all month. With the stress of the 2017 holiday, and our big move coming up, the office is banding together to make things a little easier on one another. Gayle has chipped in and helped with eCampaigns, Jeremy has treated the office to pizza, and Elyse has brought in coffee for the M-Team. Everyone is going out of their way to spread some holiday cheer – and we can't wait for our final holiday party on December 21st.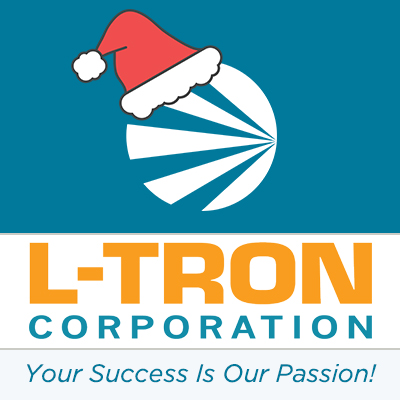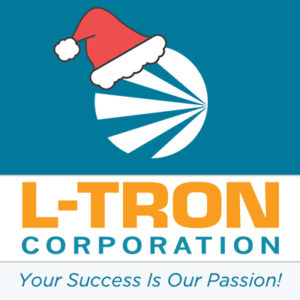 Questions? Interested in learning more?
Get in touch with the L-Tron team.
Call 800-830-9523 or Email info@L-Tron.com