The Badge of Honor Association held their annual "Shop with a Cop" event this weekend, supporting 4 families of fallen Police Officers.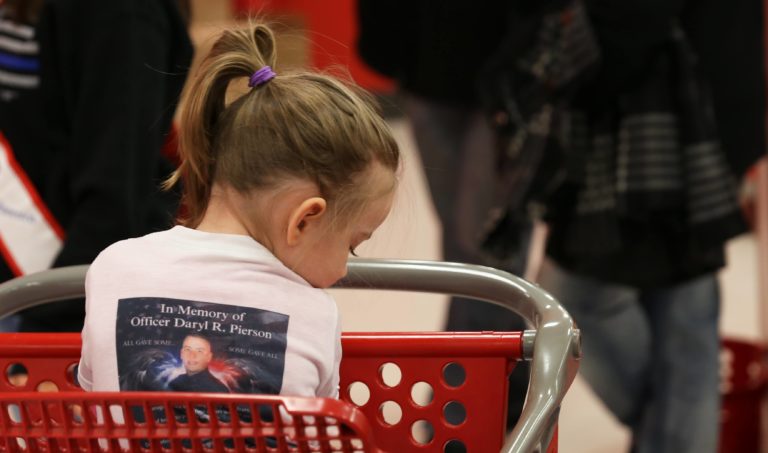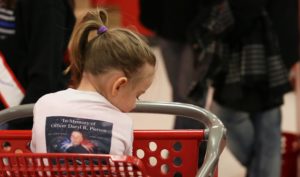 Children of fallen Police Officers aren't just little kids, they come in all ages and sizes.
That was no more apparent than at the Henrietta, NY Target store this Sunday December 10th, as the Badge of Honor Association (BOHA) took four families of the Law Enforcement community shopping. Shy smiles at the beginning of the event turned to bold laughter by lunch – which was also provided by the BOHA for event participants.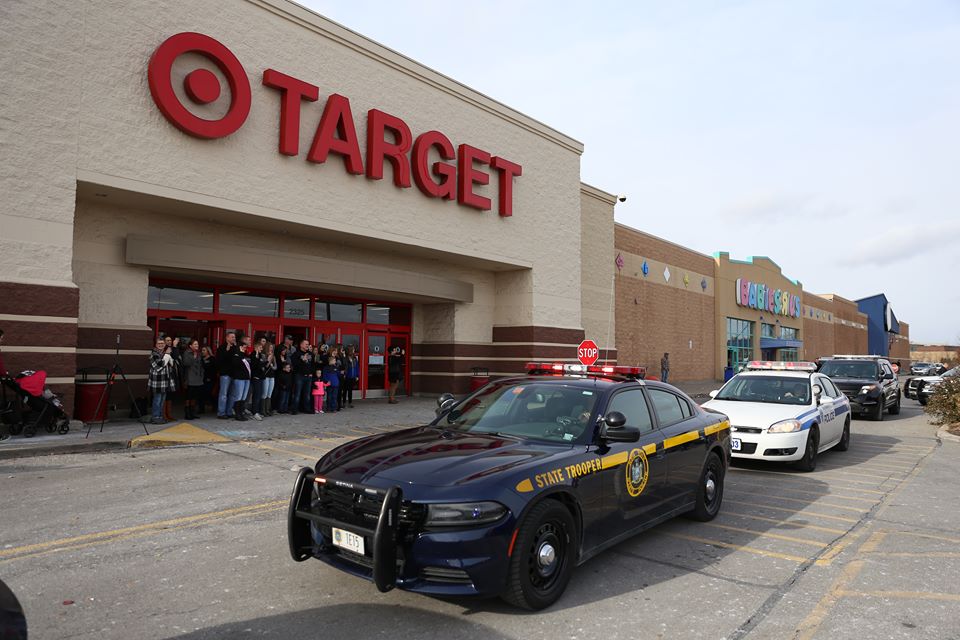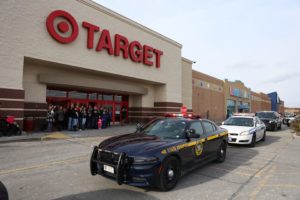 Some of the biggest "kids" on hand were representatives from Rochester Police Department, the Genesee County Sheriff's Office, LeRoy Police Department, the Monroe County Sheriff's Office, and the New York State Police, who all joined BOHA members at the event. The Officers helped the families push shopping carts and made recommendations to the shoppers on gift choices.
For some of the event's older participants, it wasn't just an opportunity to shop for themselves, but for their families as well. The toughest decisions included what to buy for other family members – particularly those who happened to be on hand.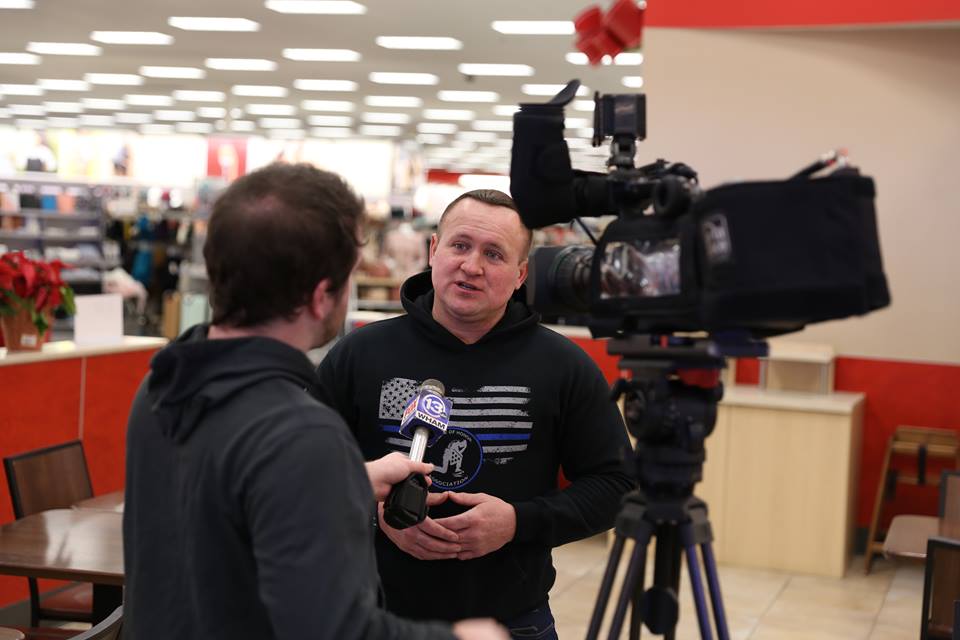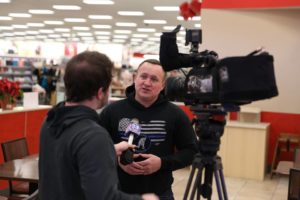 BOHA currently recognizes 15 fallen officers in a 25-county area of western and central New York, with various chapters in the state holding their own shopping events. BOHA not only supports the families and children of fallen Officers, but also acts as a resource for Law Enforcement personnel involved in critical incidents. Support comes in many forms, not just financial, but also through counseling, education, recognition, and awareness.
Supporting BOHA
We partnered with BOHA this year by providing a cart full of toys to a family and several volunteer employees attended the event. The Victor-based data acquisition company, which provides technology solutions to Police agencies, jumped at the opportunity to give back.
"We love giving back to the Law Enforcement community throughout the year. It is a privilege to give back to the families of Officers who paid the ultimate sacrifice to protect our communities."

– Gayle DeRose, Partner & COO of L-Tron Corporation
L-Tron recently provided financial support for BOHA on "Giving Tuesday" for #ROCtheday.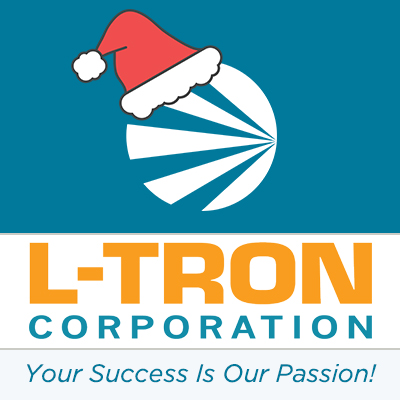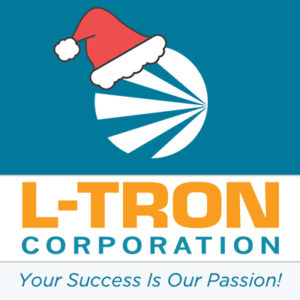 Questions? Interested in learning more?
Call 800-830-9523 or Email info@L-Tron.com